Townsend, Tennessee - Fly Fishing in the Great Smoky Mountains, East Tennessee and Western North Carolina

If you don't see today's fishing report, please refresh your browser to empty your cache.
Welcome to the Fishing Report from Townsend, Tennessee in the Great Smoky Mountains. At 6:01 am, the temperature is a warm 55.2 degrees. Today will be warm once again, in the high 70's to low 80's. It is going to be a little cooler tomorrow through Saturday. Hopefully, it will rain Friday. The chances look pretty good right now.
Little River is flowing at 187 cubic feet per second (cfs) or 1.90 feet on the gauge. Median flow for this date is 265 cfs. The water temperature is 58.8 degrees this morning.
Fly fishing is excellent in the Park due to the water temperature. You should not have any problems catching trout, about anywhere you go. Dry flies or nymphs will work well for you.
The tailwaters have been fishing very well too. TVA has been kind to anglers lately, with times of no generation and lower flows. You will be happy with today's generation schedule for the Clinch and Holston rivers.
Water will be churning on the Caney Fork again today. Fishermen in Middle Tennessee, who fish the Caney, need a break. Hopefully that will happen soon. I love that river.
I talked to Brad Redmon last night. We was on the design/build team, that built Hatchery Creek below Wolf Creek Dam on the Cumberland River in Kentucky. He is getting everything ready for opening day. Brad is pumped. So am I. This man made, 1-mile long trout stream, will open to fishermen in a few days. I can't remember if the date is the 29th or 30th. Construction of the creek was finished last year.
Brad is seeing some nice trout in Hatchery Creek, brown, rainbow and brook trout. Both browns and rainbows have spawned. I'm not sure if they have seen spawning brook trout. These fish migrated upstream from the Cumberland River. The goal is to manage the stream as a wild trout fishery. Regulations include "Catch and Release", "Artificial Only" rules. This is going to be a great asset for Kentucky Fish and Wildlife, and sport fishermen who live in or travel to Kentucky.
If you go, stay at Lake Cumberland State Park. They have a lodge and cabins available. I've stayed there several times. It is a beautiful Park. You will be close to Hatchery Creek. You can also hire guides to float you down the Cumberland River. I highly recommend doing that. You will drift by some beautiful scenery and wildlife, in a very natural, rural setting. And, you will have a shot at some "trout of a lifetime" in the Cumberland River.
I hooked the largest trout in my life there a few years ago. It was a brown. The trout won. My friend and guide, Hagan Won, and I disagree on the size of that trout to this day. I think it was as long as my leg. Hagan says it weighed about 8 pounds. He is a professional, so I will probably yield to him, some day. Paula and I are planning to fish with Hagan this Fall. I can't wait. He is a great guide and someone who is fun to spend the day with.
Feedback from our Nymphing Tactics Class, held Sunday, has been overwhelmingly positive, as it always is. I got e-mails from two Mike's yesterday. They both said they learned so much and enjoyed every minute. We had 9 students. The instructors are Bill Bolinger, Rob Fightmaster and David Knapp. They are pros.
I should take this class. I could learn a lot from these guys. Maybe I'll just go, posing as our website photographer, to avoid paying the fee. Our next one will be held June 19th. We have a few openings right now. Call the shop to enroll. The cost for the day is $125, which includes lunch.
Is Brookfield Renewable Energy filling Chilhowee Lake? It was drained to the Little Tennessee riverbed for dam testing and possible repairs last year. One of the many rumors is, they are re-filling the lake. I watch the level every day online. The lake is creeping up. Brookfield is generating again.
This happened once before, in 2008. Fishing was slow for a few years after it was re-filled. (Note: Re-write the above sentence to be more honest before uploading the report.) I've heard a lot of big fish have been caught below the dam in Tellico Lake. It seems somewhat reasonable that those fish were somehow flushed into Tellico Lake when they opened the gates. We fishermen can dream up some pretty incredible possibilities. I'm very capable of that.
"That brown trout really was as long as my leg".
Have a great day and thank you for being here with us.
Byron Begley
April 20, 2016
Respond to: Byron@littleriveroutfitters.com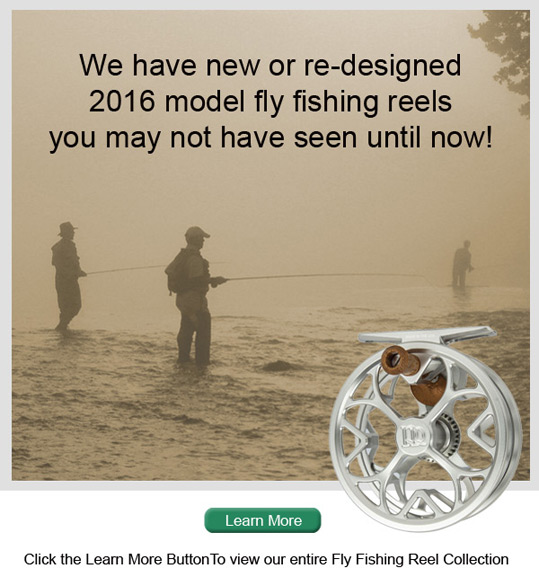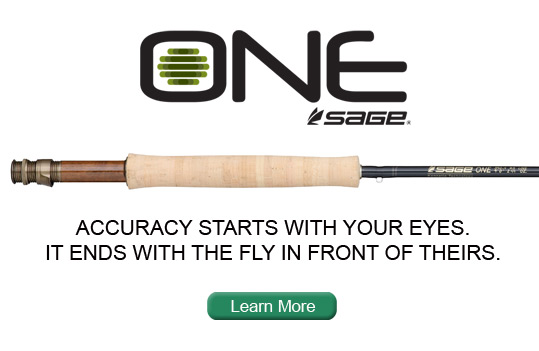 The ONE rod is Sage's flagship offering that may redefine the "all-around" rod category, where precision casting accuracy is needed over a wide range of conditions. Hand crafted from Konnetic Technology® three long years in the making, the ONE rod is a game changer. Your game. Its fast action incorporates a built in sweet spot, making the ONE rod the ideal choice for experienced and aspiring casters alike. Priced at $850.
Lake Information and Tailwater Generation Schedules



Please enter your e-mail address in the box to the left to sign up for our e-newsletter. You will receive news about the shop, events, sale information, fishing info and more important information a fly angler would want to have.

You can opt out at any time. If you decide you don't want to receive our information just change your status or click at the bottom of an e-mail we send you in the "Remove" box.

We do not sell or give your e-mail address to anyone. And, we won't hound you to death with e-mails. You will just get a few per year. Thank You for supporting us.