Townsend, Tennessee - Fly Fishing in the Great Smoky Mountains, East Tennessee and Western North Carolina

If you don't see today's fishing report, please refresh your browser to empty your cache.
Welcome to the Fishing Report from Townsend, Tennessee in the Great Smoky Mountains. At 5:50 am, the temperature is 58.5 degrees. Today and tomorrow will be cooler, with high temperatures in the low 70's. Rain is likely today. We may have thunderstorms with high winds and large hail, according to the National Weather Service.
Little River is flowing at 187 cubic feet per second (cfs) or 1.90 feet on the flow gauge. Median flow for this date is 251 cfs. The water temperature is 60.6 degrees this morning.
Fishing in the Smoky Mountains is very good, maybe better than that. Fishing conditions are excellent. This past weekend, we heard unbelievable stories from reliable sources. Trout fishing with dry flies and nymphs was a good as it gets. It probably still is. I'm sure it is. The water temperature is driving this, and the fact that the river flows are not too high.
This should be another great weekend to be fishing in the mountains. The only possible downside could be high water, if we have heavy rain today in one or more of the watersheds. We need the rain. It is dry. So, we'll see what happens today. If we do not get too much rain, count on great fishing this weekend.
TVA's generation schedule looks promising for wading anglers today at both Cherokee and Norris Dams. Fishing has been good on both the Clinch and Holston rivers lately. That should continue for a while. TVA is filling the lakes, preparing for the Summer recreation boating season. They are still generating often at Center Hill Dam. Hopefully they will cut back there soon. Check the TVA website to determine if their schedule works with yours.
America lost another musical genius yesterday. Prince passed away. I have been a fan for decades. He could play anything, drums, keyboards and especially guitar. He could sing and perform like no other. I play guitar one hour each day. I will be playing Prince songs for a while during that hour.
When I was young, and really played guitar a lot, a young man rose to stardom with his unique guitar style, playing and singing music he wrote. I aspired to play guitar the way he did. I tried, but couldn't get it right. He was voted #1 of "The 100 Best Guitarist Of All time", by living guitarists, the best we have, and the list was published by Rolling Stone Magazine on their website. He was voted the "Best" by his peers. He died young. His name was Jimi Hendrix.
I always considered Prince, almost, another Jimi Hendrix. Prince is on that list of the "100 best guitarists of all time".
Paula and I pulled in the carport late yesterday afternoon. Two bears, a sow and a young cub, were just behind our house, about 20 feet from our carport. When they saw us, they walked back into the forest. I quickly ran into my office and turned on my video camera. The two photos below are screen shots from that video. The bears were back in the trees and hard to capture on the camera. The cub would attack its mother's snout and the sow played the game too. They were having fun. Soon, they disappeared into the dense forest.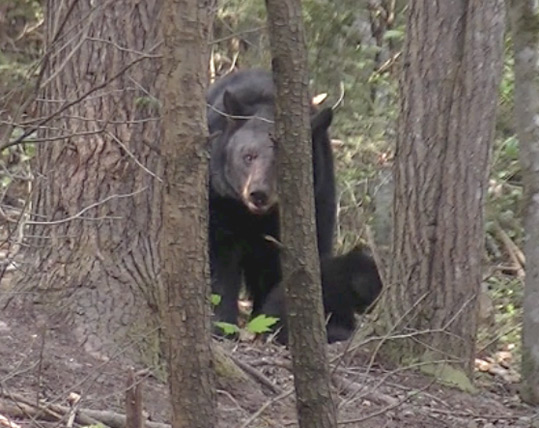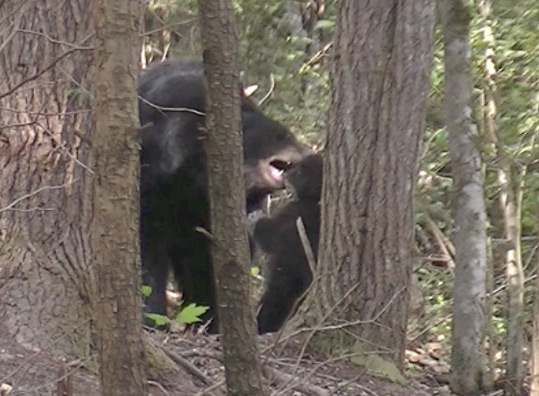 We were sitting on the lower front porch last evening, I walked into the house, and saw both bears just outside, 30 feet away. They were back, which is unusual. Bear pass through here often, and have for the 23 years I have lived here. But they seldom return the same day.
I came back into my office and shot more video, this time from only 30 feet away. There were no trees obstructing my view. I will probably load that video to my computer today. Paula took the photos below with her iPhone.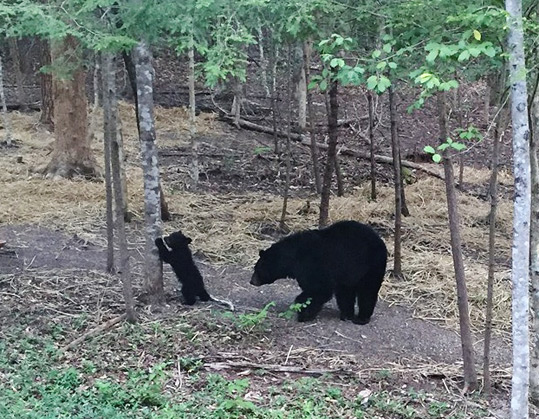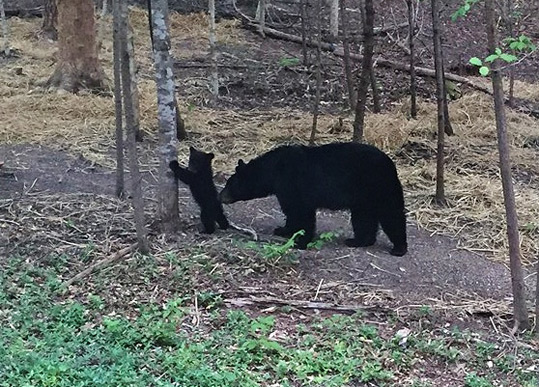 While we were watching, I decided to walk outside to see how they would react. I stood on the deck near the carport. The cub saw me. It's mom didn't. So, I walked closer, into the carport, and said, "Hello bears". The sow looked up at me, turned and walked back into the woods. That was the reaction I expected and hoped for. If she had made one step in my direction, I would have been running as fast as I could, down the porch to our front door.
As we watched, they came back to where they were. They were on a trail, where I scatter bird seed every day. The sow licked the ground, eating leftover millet, sunflower seeds and corn. She didn't get much. Most of what I scattered yesterday was gone.
Unfortunately, the seed drew the bear to our house. I hoped to continue feeding the birds this Spring and Summer. That practice has ceased as of last night. I have about 300 pounds of seed in storage. I'll try to keep it fresh until late this Fall, when I can start feeding again.
Bear wander by our home probably daily during the warmer months. We see them often. They are just passing through. What you don't want is, bears coming to your home for food. They become humanized. They lose their fear of humans. They cause problems. Their behavior becomes abnormal. They can be dangerous. It can cost them their life.
So, you won't be reading any bird or turkey stories for a while on this report. The bird feeding is over at this house until next Winter. The birds will be disappointed. I am disappointed too.
Have a great day and thank you for being here with us.
Byron Begley
April 22, 2015
Respond to: Byron@littleriveroutfitters.com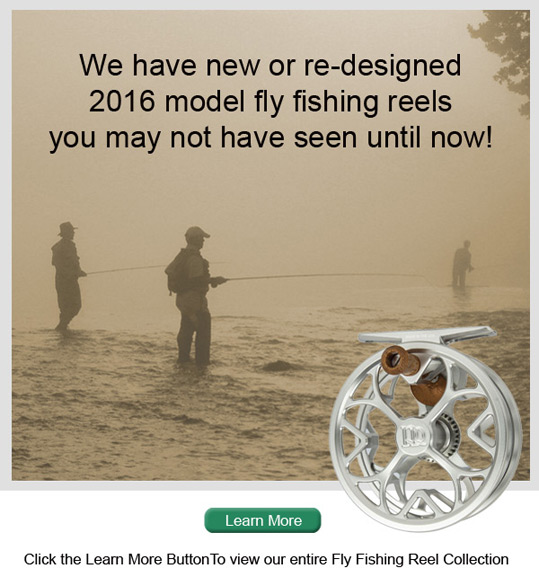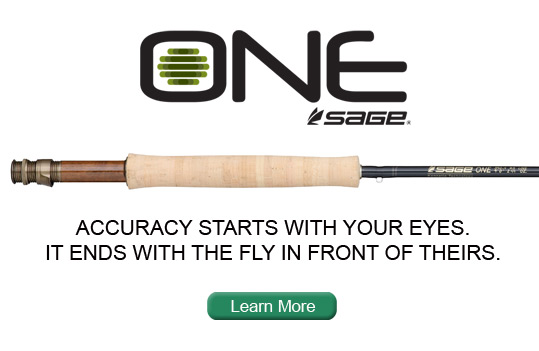 The ONE rod is Sage's flagship offering that may redefine the "all-around" rod category, where precision casting accuracy is needed over a wide range of conditions. Hand crafted from Konnetic Technology® three long years in the making, the ONE rod is a game changer. Your game. Its fast action incorporates a built in sweet spot, making the ONE rod the ideal choice for experienced and aspiring casters alike. Priced at $850.
Lake Information and Tailwater Generation Schedules



Please enter your e-mail address in the box to the left to sign up for our e-newsletter. You will receive news about the shop, events, sale information, fishing info and more important information a fly angler would want to have.

You can opt out at any time. If you decide you don't want to receive our information just change your status or click at the bottom of an e-mail we send you in the "Remove" box.

We do not sell or give your e-mail address to anyone. And, we won't hound you to death with e-mails. You will just get a few per year. Thank You for supporting us.