Townsend, Tennessee - Fly Fishing in the Great Smoky Mountains, East Tennessee and Western North Carolina

If you don't see today's fishing report, please refresh your browser to empty your cache.
Welcome to the Fishing Report from Townsend, Tennessee in the Great Smoky Mountains. At 6:07 am, the temperature is 55 degrees.
Scattered and severe thunderstorms moved through East Tennessee yesterday evening. Some areas reported rainfall totals over 2 inches along with hail. I saw some footage of hail on the ground in Sevier County that looked like they had a snow storm. WBIR has some excellent coverage on the storms. You can see their report by CLICKING HERE.
The strong storms missed Townsend and the Little River watershed. A local weather station in Townsend reported a total of .86 inches of rain that fell here yesterday and last night.
Little River is flowing at 315 cubic feet per second (cfs) or 2.26 feet on the flow gauge. Median flow for this date is 243 cfs. The water temperature is 57.9 degrees this morning.
Little River's flow is dropping quickly. The river is very fishable and you can wade safely in most spots. We do not take beginner students on the river at a gauge reading of over 2.5 feet.
I checked the flow gauges at other streams, exiting the Park. I didn't see any that were what I would call "blown out". There may be some that got more rain than we did, so you could encounter high water on your favorite stream. Little River is fine for fishing. Fishing will be good today and all weekend. Nymphs might work best early today. As the water levels fall today, dry flies are what I would use.
We are going to have a beautiful weekend, with sunny skies both days. Expect a high temperature today of around 70 degrees. It will be warmer tomorrow, with a high in the high 70's. No rain is expected. This is going to be a perfect fly fishing weekend in the Smoky Mountains.
We really needed this rain. Rainfall totals recorded at the Knoxville Airport, since March 1st, are 2.52 inches below normal. For the year, totals are down only 1.22 inches from normal. The year started wet, then became dry this Spring.
I know several people who were camping in the backcountry last night. One group from Kentucky, guys I have known since we opened the shop, are at Hazel Creek right now. They are on their yearly trip to Bone Valley. Some of them have been going on this trip over 40 years, every year. When they wake up this morning, they will have some drying out to take care of. Another reader of this report is camping at Smokemont.
What most of these fishermen are going to experience this weekend, are better fishing conditions than they expected. I have no idea what it was like at Bone Valley or Smokemont last night. I think the rest of the weekend will be really nice where they are. It is going to be cool for them tonight.
The turbines should be turned off much of the day at Norris and Cherokee dams. You may have some wade fishing time on the Caney Fork too. That is good news. Check the TVA website to determine if their generation schedules are something you can work with on all of our tailwaters.
Townsend business owners have formed a committee to explore more ways to improve our tourism business. The committee is co-chaired by Janice Filmore of Miss Lily's and the Lilly Barn, and Mark Oldham of Dancing Bear. They plan to work with the City of Townsend, the Blount Partnership and the Tennessee Department of Tourism Development.
They have some great ideas. You can read more on the Daily Times website by CLICKING HERE.
In yesterday's report, I talked about the mother black bear and her cub that spent about 1 hour behind or house Thursday evening. I shared some photos. After writing the report, I loaded down some video I shot, and below are some photos taken from that video. My video camera is located in my home office. The bears were 30 feet from my window.
They are in an area where I fed birds during the Winter and early Spring. The turkeys scratched the ground, loosening the leaf mulch soil. I spread 4 bales of straw in that area to prevent erosion. I had to stop feeding the birds, because I believe the remaining seed drew the mother bear to our house. Now, all of the birds are mad at me.
Enjoy the photos.
Have a great day and thank you for being here with us.
Byron Begley
April 23, 2016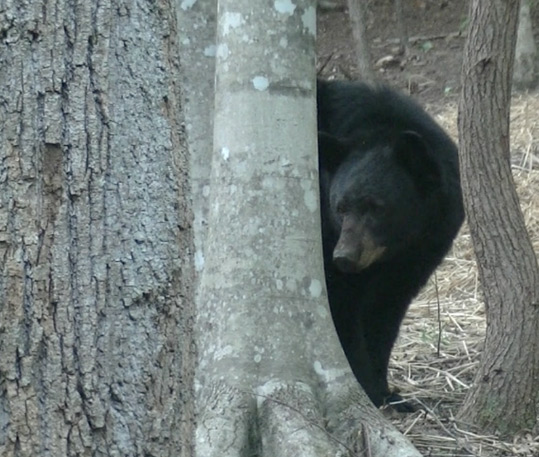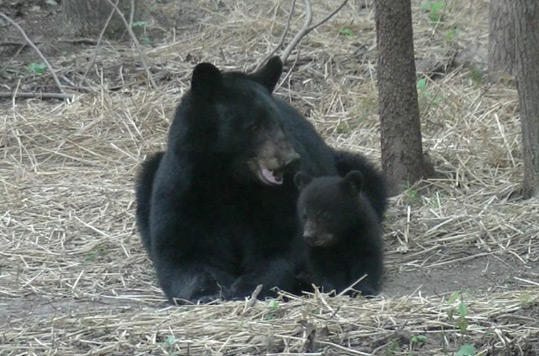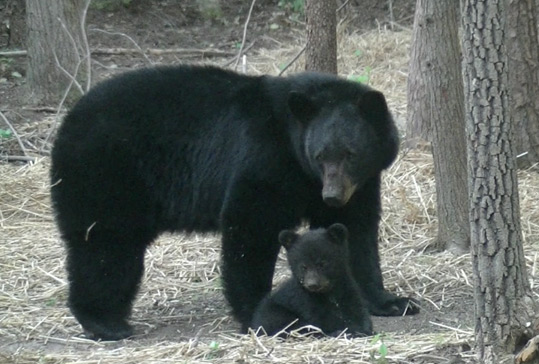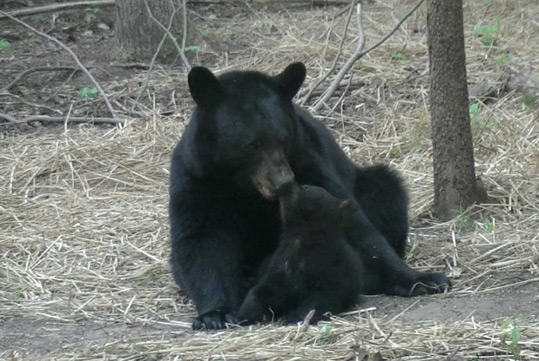 Respond to: Byron@littleriveroutfitters.com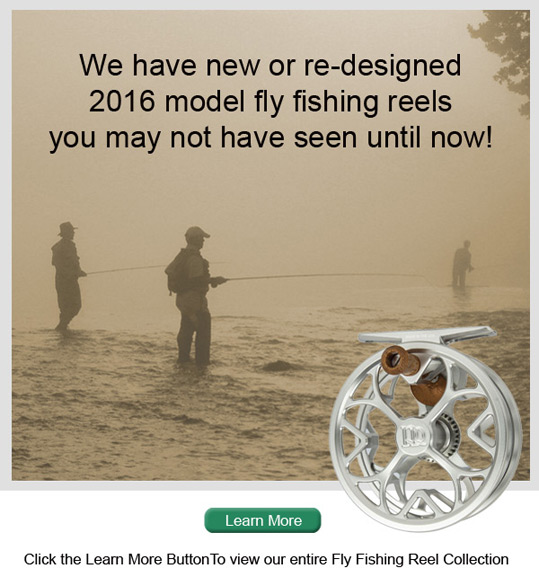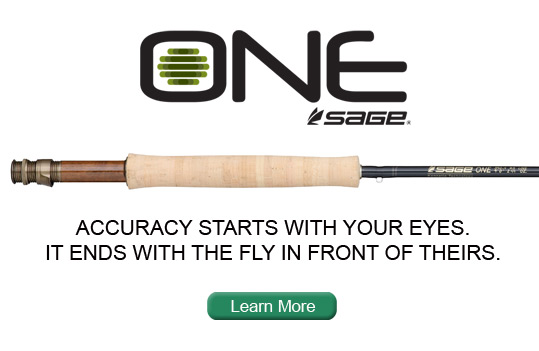 The ONE rod is Sage's flagship offering that may redefine the "all-around" rod category, where precision casting accuracy is needed over a wide range of conditions. Hand crafted from Konnetic Technology® three long years in the making, the ONE rod is a game changer. Your game. Its fast action incorporates a built in sweet spot, making the ONE rod the ideal choice for experienced and aspiring casters alike. Priced at $850.
Lake Information and Tailwater Generation Schedules



Please enter your e-mail address in the box to the left to sign up for our e-newsletter. You will receive news about the shop, events, sale information, fishing info and more important information a fly angler would want to have.

You can opt out at any time. If you decide you don't want to receive our information just change your status or click at the bottom of an e-mail we send you in the "Remove" box.

We do not sell or give your e-mail address to anyone. And, we won't hound you to death with e-mails. You will just get a few per year. Thank You for supporting us.