Townsend, Tennessee - Fly Fishing in the Great Smoky Mountains, East Tennessee and Western North Carolina

If you don't see today's fishing report, please refresh your browser to empty your cache.
Welcome to the Fishing Report from Townsend, Tennessee in the Great Smoky Mountains. At 5:59 am, the temperature is 51.3 degrees. It will be warmer than normal all week. Expect high temperatures near or above 80 degrees through Friday. Rain will likely return Wednesday and Thursday.
Little River is flowing at 228 cubic feet per second (cfs) or 2.03 feet on the flow gauge. Median flow for this date is 234 cfs. The water temperature is 58.5 degrees.
With normal flows and warm water temperatures, fishing conditions are perfect in the Great Smoky Mountains. I worked all weekend at home and did not talk to any fly fishermen returning from fishing in the Smokies. I can only imagine how good the fishing was. Good to excellent fishing will continue all week.
You can use dry flies or nymphs or a combination of both. I don't think the trout will care. Good fly pattern choices are varied and broad. I would use a dry fly that is easy to see. You probably won't have to match a major hatch. There will be many species of active aquatic insects. With the water temperature in the trout's preferred range, they will be hungry and actively feeding on anything that looks like food.
A good combination would be a Parachute Adams, small Stimulator or Elk Hair Caddis. Off one of those or other patterns, drop a small bead head nymph about 16" below the dry. The trout will take one or the other.
The lowland rivers are in good shape. White bass are spawning. This seems to be a great year for white bass. They have been active in the lowland rivers and tailwaters. I don't know how much longer this will last. I would use a white Wooly Bugger or Clouser for the white bass. If you are fishing for smallmouth bass, I would use a black Wooly Bugger.
Generation schedules look great on many of the tailwaters today, including the Holston, Clinch and Caney Fork rivers. There will be times of generation you will need to work around. Check the TVA website to make a decision on where to go and when.
Many of you folks in Kentucky, are anticipating this weekend. Hatchery Creek opens to fishing. Hatchery Creek has always been there, for as long as I can remember. The water always flowed out of the National Fish Hatchery below Wolf Creek Dam, straight to the Cumberland River.
A $1.7 million, 6,000 foot long, new stream was built, diverting the water further downstream. The Hatchery Creek extension, was designed and built to be a trout stream, for anglers to enjoy and for trout to spawn. It will be managed as a trout stream with catch and release, artificial only regulations. Originally, the stream was meant to be managed as a wild trout stream with no stocking. That may have changed, from what I have read.
There will be an opening ceremony Friday afternoon. I don't know if the stream will open to fishermen after the ceremony, or it will be open all day. If you go, expect crowds of fishermen and agency folks. I would wait and go Monday.
This is probably the only project of its kind in America, according to what has been stated online.
All of a sudden, our home is shaded by trees. The leaves are back. We lost the view of the mountains until next Fall. Despite the dry Spring, the forest is lush and green. It is beautiful in the valley. The thick coat of pollen, was washed off all horizontal surfaces by the rain that fell Friday.
I worked all weekend at home, and didn't drive to Townsend once. Daniel told me the shop is very busy. I don't doubt that. It was a beautiful weekend and fishing is awesome.
Paula and I are planning to fish about every day for a week or two beginning next weekend. If we have stormy days, I will work. Daniel will be writing the Fishing Report.
I've been waiting for months for this. It's about time. I've got more room in the boathouse now. I moved the kayak trailer and kayaks to the carport last night. I need to service the boat engine, and organize our gear. I started moving all of our fishing tackle to my home office temporarily. I can barely walk around in here right now.
It has been a long stretch of working almost every day on marketing, our website and the online store. Now, it is time to fish. Today would be a perfect day for that.
The bear and cub that have been hanging around our house didn't show up yesterday afternoon. This bear is huge. Our neighbors and I are going to start shooting shotguns in the air to instill fear in the animal. The bear does not seem to be afraid of humans at all. What you don't want is a friendly bear walking around your house with a small cub. Eventually, that will cause trouble. They are supposed to be afraid of humans.
Have a great day and thank you for being here with us.
Byron Begley
April 25, 2016
Respond to: Byron@littleriveroutfitters.com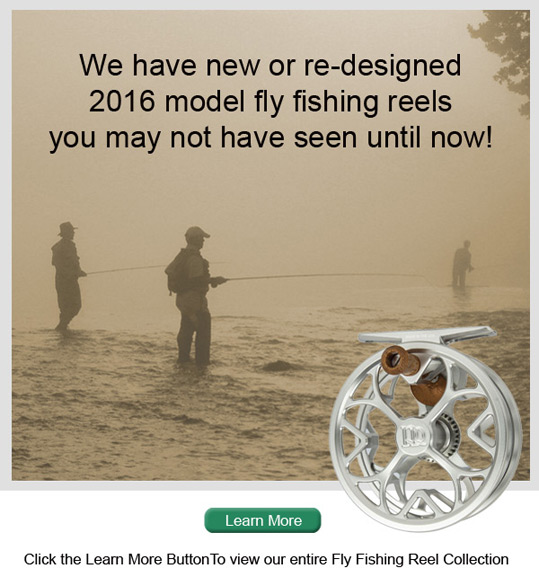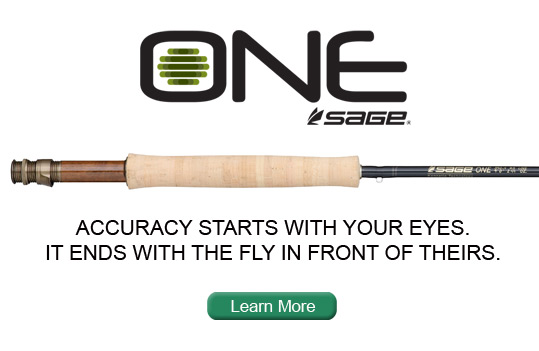 The ONE rod is Sage's flagship offering that may redefine the "all-around" rod category, where precision casting accuracy is needed over a wide range of conditions. Hand crafted from Konnetic Technology® three long years in the making, the ONE rod is a game changer. Your game. Its fast action incorporates a built in sweet spot, making the ONE rod the ideal choice for experienced and aspiring casters alike. Priced at $850.
Lake Information and Tailwater Generation Schedules



Please enter your e-mail address in the box to the left to sign up for our e-newsletter. You will receive news about the shop, events, sale information, fishing info and more important information a fly angler would want to have.

You can opt out at any time. If you decide you don't want to receive our information just change your status or click at the bottom of an e-mail we send you in the "Remove" box.

We do not sell or give your e-mail address to anyone. And, we won't hound you to death with e-mails. You will just get a few per year. Thank You for supporting us.