Townsend, Tennessee - Fly Fishing in the Great Smoky Mountains, East Tennessee and Western North Carolina

If you don't see today's fishing report, please refresh your browser to empty your cache.
Welcome to the Fishing Report from Townsend, Tennessee in the Great Smoky Mountains. At 5:42 am, the temperature outside is 53.8 degrees. We will have high temperatures of near 80 degrees or warmer all week. There is a chance for thunderstorms Wednesday and Thursday.
Little River is flowing at 215 cubic feet per second (cfs) or 1.99 feet on the gauge. Median flow for this date is 248 cfs. The water temperature is 59.2 degrees this morning.
Fishing conditions in the Smoky Mountains are very good. Water temperatures are perfect. Flows are very good.
Fishermen are enjoying great dry fly fishing for rainbow, brown and brook trout. You can use nymphs too or a dry fly with a nymph dropper and you will do well. When conditions are like they are, about any reasonable fly pattern will work.
TVA will likely provide angler friendly flows much of the day at Norris and Cherokee dams.
Also, it appears the Caney Fork River in Middle Tennessee will be fishable today for wading anglers, most of the day.
Check the TVA website generations schedules before going, to make sure they have not changed and the schedules work with yours.
It is great to see lower flows on the Caney Fork. I have fond memories of fly fishing on that wonderful river during the 70's and 80's. I lived in Nashville and spent many great days wading and floating the Caney.
Hatchery Creek in Kentucky opens this weekend to fishermen. Fishermen in Kentucky have been waiting anxiously for this to happen. Starting this weekend, it is all yours. Bait fishing in the new extended portion of Hatchery Creek is not allowed. All trout must be returned to the stream. Some large brown and rainbow trout have been spotted in the stream, with some spawning activity last Fall and this Winter. Those trout migrated upstream from the Cumberland River.
According to an article I read this morning, Chilhowee Reservoir will not be refilled for the 2016 boating season. It remains drained, down to the old riverbed of the Little Tennessee River. The dam is leaking and repairs will be made. Plans are to re-fill the lake late this year or early 2017. You can read the article on the WBIR website by CLICKING HERE. WBIR news reporter Jim Matheny has done a great job, staying on top of this story. I really appreciate all he does for our region. He's a good guy.
Paula and I love that lake. It is close to home. I heard another story yesterday about "The way it used to be". Chilhowee was drained in 2008 for dam repairs, and now it has happened again. We have 8 or 9 other impoundments nearby. We will probably fish Tellico Lake this year. That requires us to drive another 15 minutes, along the Little Tennessee River, below Chilhowee Dam. You will need a boat, kayak or canoe.
I'm ready for some lowland river fishing for smallmouth bass. We have several nearby, Little River, Little Pigeon River and Abrams Creek. You can wade or float Little River and the Little Pigeon. I would only wade at Abrams Creek, in the lower section, way below Abrams Falls.
One thing you should consider, is renting a canoe and shuttle at River John's on Little River. He can set you up with a 7 mile float. Check out his website by CLICKING HERE. He opens his business in May, which is not far off. I would go on weekdays to avoid the crowds. But, many fishermen float Little River on weekends and do well, especially for smallmouth bass and rock bass. You can use your own canoe or kayak. Just pay John for the shuttle.
Wherever you go, or whatever kind of fly fishing you prefer, there are many wonderful opportunities available this time of year.
Have a great day and thank you for being here with us.
Byron Begley
April 26, 2016
Respond to: Byron@littleriveroutfitters.com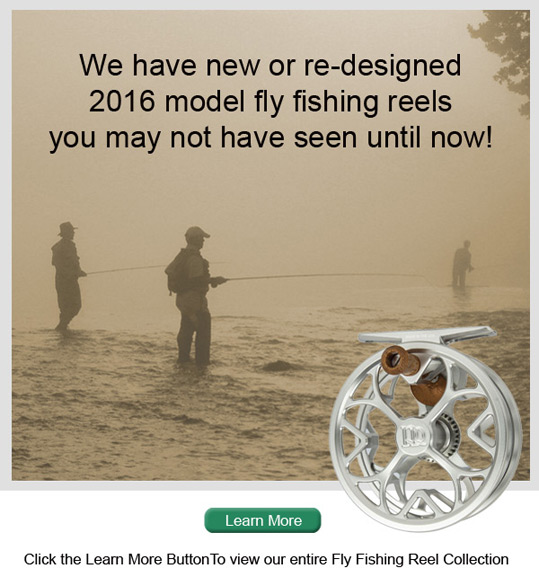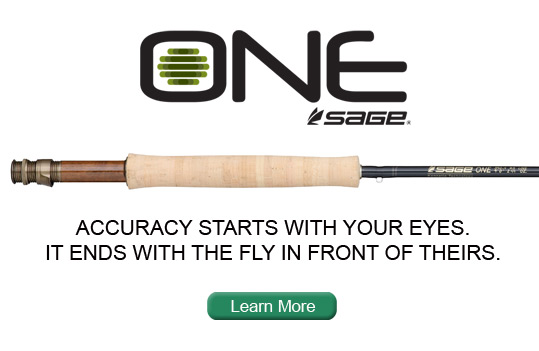 The ONE rod is Sage's flagship offering that may redefine the "all-around" rod category, where precision casting accuracy is needed over a wide range of conditions. Hand crafted from Konnetic Technology® three long years in the making, the ONE rod is a game changer. Your game. Its fast action incorporates a built in sweet spot, making the ONE rod the ideal choice for experienced and aspiring casters alike. Priced at $850.
Lake Information and Tailwater Generation Schedules



Please enter your e-mail address in the box to the left to sign up for our e-newsletter. You will receive news about the shop, events, sale information, fishing info and more important information a fly angler would want to have.

You can opt out at any time. If you decide you don't want to receive our information just change your status or click at the bottom of an e-mail we send you in the "Remove" box.

We do not sell or give your e-mail address to anyone. And, we won't hound you to death with e-mails. You will just get a few per year. Thank You for supporting us.