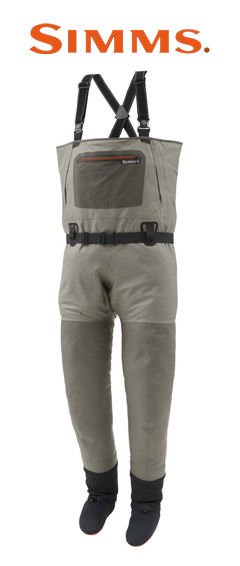 Visit Our
Wader Department
Waders from Simms,
Chota and Orvis

FREE GROUND SHIPPING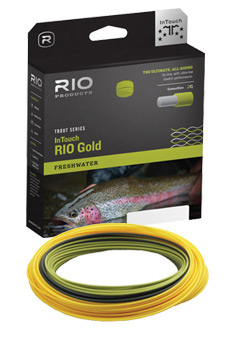 Fly Lines From
Rio, Orvis,
Scientific Anglers

FREE GROUND SHIPPING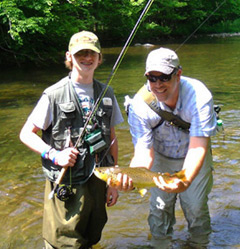 Our Fly Fishing School
Teaching Fly Fishing
For 19 Years

From Beginner to Advanced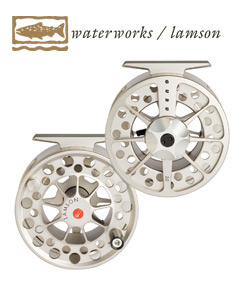 Waterworks Lamson
Fly Fishing Reels
FREE GROUND SHIPPING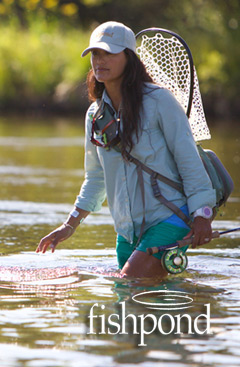 See The Entire
2016
Fishpond Collection
of Fly Fishing Gear

Free Ground Shipping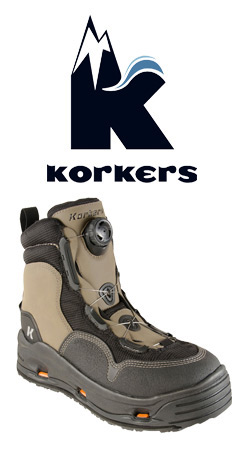 Korkers Amazing
Wading Boots



FREE GROUND SHIPPING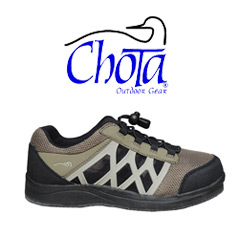 The New
Chota Hybrid
Felt Soled
Wading Shoe

FREE GROUND SHIPPING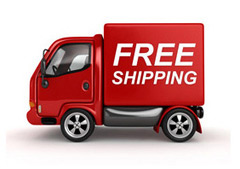 Free Ground Shipping
No Strings Attached
We've been Doing It
For 18 Years

We Take Good Care of Our Mail Order Customers

Buy Online
Or Call 865-448-9459
To Order Anything

Copyright 2006-2016 Little River Outfitters, Inc.
Townsend, Tennessee - Fly Fishing in the Great Smoky Mountains, East Tennessee and Western North Carolina

If you don't see today's fishing report, please refresh your browser to empty your cache.
Welcome to the Fishing Report from Townsend, Tennessee in the Great Smoky Mountains. It is 5:50 am. The temperature outside is 62.6 degrees. Today's high will be in the low 80's. We have a 50% chance for thunderstorms though I don't see anything on the radar headed our way. Tomorrow will be sunny and warm. The chance for thunderstorms returns Saturday afternoon and Sunday.
I will be off next week. One thing I hope to do is sleep later, knowing Daniel will be writing the Fishing Report. I do this 7 days a week. I'm really looking forward to that change in my daily schedule for a week or two. I don't use an alarm clock. Waking early is a habit.
These daily fishing reports are archived on this page dating back to May 2009. I believe I started writing them in 2007. This report is written 360 times per year. There are about 2,500 in the archive. Add two more years and that number is probably 3,240. That is a lot of fishing reports! These reports have been read roughly 2 million times.
Little River is flowing at 202 cubic feet per second (cfs) or 1.95 feet on the flow gauge. Median flow for this date is 250 cfs. The water temperature is 62.4 degrees.
Fishing is very good in the mountains. The conditions are perfect. Flows are great. The water temperatures are good. Trout are actively feeding on whatever they can find to eat.
I would probably use dry flies. The trout are looking up. Fishing today, tomorrow and Saturday should be great, at least until Saturday afternoon.
If you are reading this, and planning a fishing vacation to Townsend this weekend, I don't know what to tell you to do. Saturday afternoon is predicted to be windy, with gusts to 20 miles per hour. We have about a 50/50 chance for thunderstorms. They will probably be scattered. The chance for thunderstorms increases Sunday. That could all change, of course. See what the forecast looks like tomorrow.
When I plan a fishing trip, I go. Frank, Brad and I pushed snow with the bumper of my truck on a fishing trip in Michigan years ago. Low temperatures at night were in single digits. During the day, it never warmed to over 22 degrees. We had a great fishing trip, though we didn't catch one lake run brown trout. Brad foul hooked a zebra mussel and landed it by himself.
Jack and I knew a tropical storm was headed our way on a tarpon fishing trip in Florida once. We stayed. We won't do that again. But, we had fun. That was a once in a lifetime experience with a good friend.
Jack, Ronnie, Dennis, Roger and I were camping at Madison Junction in Yellowstone Park. It was late October, just before the fishing season in the Park closes. Temperatures at night dropped to 5 degrees. It snowed during the day. We fished, and caught some nice trout. We still talk about that fishing trip.
Paula and I were on a kayak fishing trip at Cedar Key, Florida in late October. The temperature at night dropped into the 30's. The wind didn't stop blowing until the last day. We sat in a condo all week and watched the wind blow on the Gulf of Mexico. We had a wonderful time.
Conditions in Townsend this weekend will not be anywhere close to those mentioned above. If you are very flexible, you might postpone and come another weekend. If you enjoy getting away from the day-to-day grind where you live, come on down, or up, or across.
Little River Yoga opened at Trillium Cove near our shop recently. You can visit their website by CLICKING HERE. If you can't fish at times this weekend, there is always Yoga. If I'm there, doing yoga, they may have a comedy surcharge for the other customers. All kidding aside, this is a great addition to our list of services in Townsend. This will be good for locals and tourists alike.
Generation schedules look great again today on the trout tailwaters in our area. Wade fishermen have opportunities galore, even on the Caney Fork in Middle Tennessee. Check the TVA website, look at the generation schedules, and plan a day. There are links to all the tailwater pages below.
Hatchery Creek opens to fishermen tomorrow afternoon after the opening ceremony. This man-made, 1-mile long, trout stream was finished last year but has remained closed to fishing until this weekend. It is located near Jamestown, Kentucky, below Wolf Creek Dam. I'm planning to fish there this year, probably in the late Fall.
Frank, Mouse, Wayne and I were planning to be there one weekend this Winter. We were staying at Lake Cumberland State Park. The curse of "Bad Weather Byron" struck again. An awful snow and ice storm was predicted. We planned to go anyway. We would arrive before the storm hit. We are used to bad weather. If we got snowed in for a few extra days, that would be fine. It would be an adventure with a bunch of close friends.
Frank got a call from someone at the State Park. We were their only guests that weekend. That is a huge park with cabins and a lodge. We were the only people crazy enough to be there. The lady told Frank they decided to close the Park. We went the next weekend.
Have a great day and thank you for being here with us.
Byron Begley
April 28, 2016
Respond to: Byron@littleriveroutfitters.com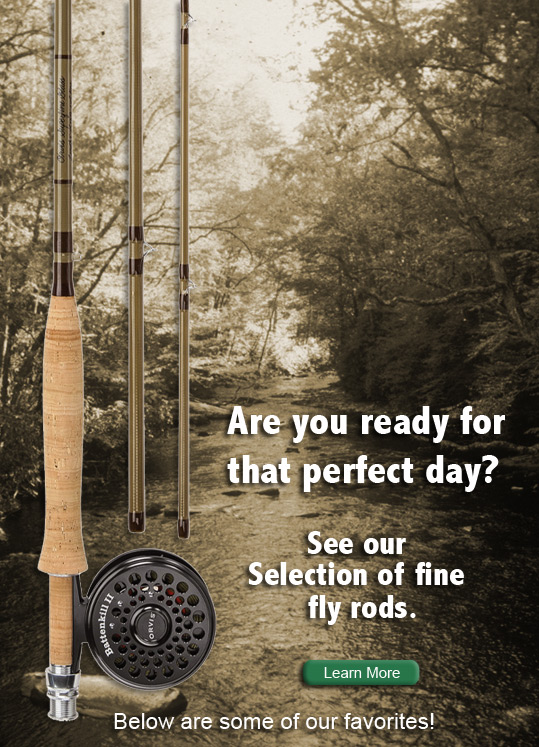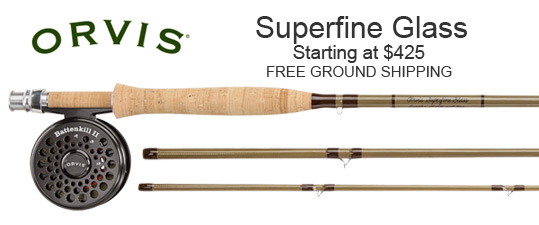 Simply put, this rod is leading the way in the resurgence of fiberglass fly rods. Many anglers remember the first time they cast their grandfathers old fiberglass rod.
Though they were cumbersome and heavy, there's nothing that felt quite as nice as casting a dry fly and fighting a fish on an old glass rod...until now. By applying new technology to fiberglass, these rods are a fantastic angling tool. If you like dry fly fishing, or fishing for small wild fish in tight quarters, or fishing for big picky risers, you are sure to improve your game by adding this rod to your arsenal. CLICK HERE to learn more.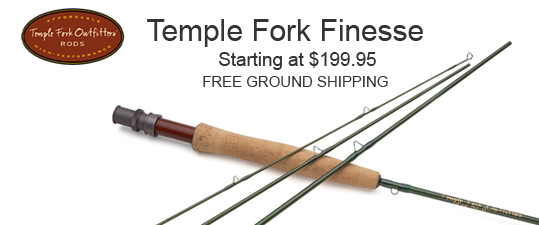 Lefty Kreh Finesse rods compliment the TFO line by offering a more traditional taper and action for those who fish small flies and fine tippets on tight lines. These are ideal rods for meadow streams, limestone creeks and spring creeks. The Finesse is the ideal Smoky Mountains trout rod. CLICK HERE to learn more.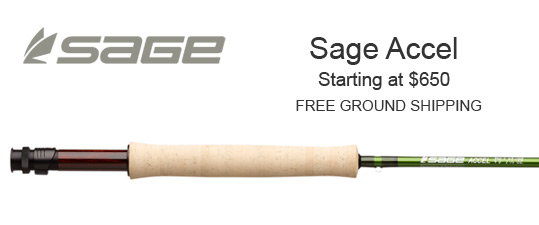 We can confidently say that this rod is one of the consensus favorites as an all around trout fishing rod. Without a doubt, this rod pleases more customers than any other rod we carry, no matter what their casting style is. People who favor fast rods and super tight loops immediately fall in love with this rod. People who prefer a slightly softer tip and more control at closer distances are amazed at how accurate it is. CLICK HERE to learn more.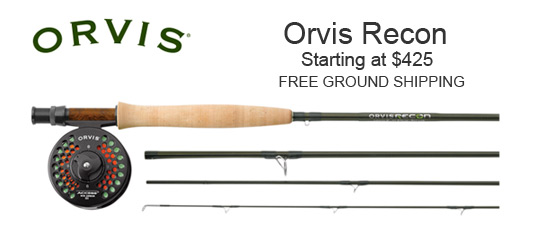 The Orvis Recon series of rods has become an award winning "best in class" fly rod. Starting at $425, this rod has all the makings of a much more expensive rod. CLICK HERE to visit our online store and learn more.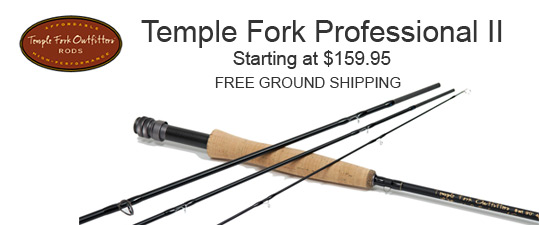 With 20 Models available, from a delicate 2 weight to the popular 10 weight, the Lefty Kreh Professional Series II travel rods have taken TFO's reputation to new levels. With new components and cosmetic upgrades, the Professional Series II rods are an outstanding value. These medium fast action rods with a progressive taper are smooth casting and powerful, yet forgiving. Lefty says these are the perfect rods for all anglers and all skill levels. CLICK HERE to learn more.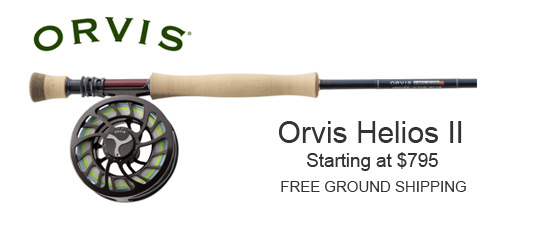 The Helios 2 is the lightest fly rod we can find anywhere. The Helios 2's casting ability is rivaled only by a couple of rods we have cast, but those weigh more. Testing has shown that the Helios 2 is extremely durable. They are also beautiful. CLICK HERE to learn more.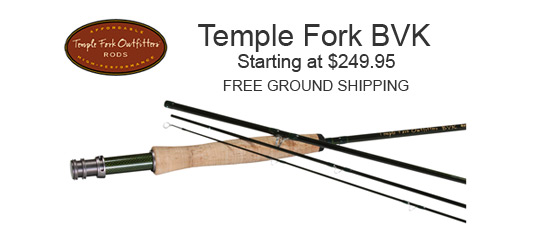 "A finely tuned instrument, lightweight and highly responsive." That's what the experts are saying about BVK series of fly rods. These rods are engineered to the highest performance standards
The Lefty Kreh BVK utilizes new materials that dramatically reduce weight while creating an aggressive blend of power and strength. The result is amazing performance and an incredible price. BVK rods are fast action rods designed to excel in presentation and distance. CLICK HERE to learn more.
Lake Information and Tailwater Generation Schedules



Please enter your e-mail address in the box to the left to sign up for our e-newsletter. You will receive news about the shop, events, sale information, fishing info and more important information a fly angler would want to have.

You can opt out at any time. If you decide you don't want to receive our information just change your status or click at the bottom of an e-mail we send you in the "Remove" box.

We do not sell or give your e-mail address to anyone. And, we won't hound you to death with e-mails. You will receive no more than one per week.