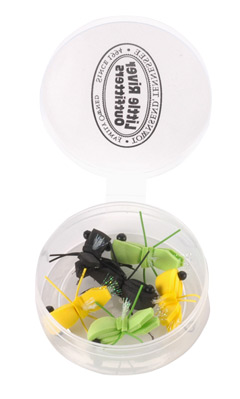 Back on the Market!
Byron's Knuckleheads



6-Pack For $19.95



Free Ground Shipping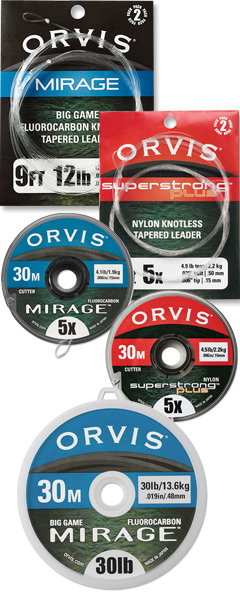 Orvis Leaders & Tippet
FREE GROUND SHIPPING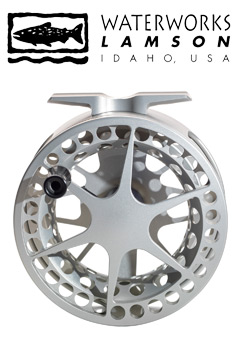 LiteSpeed Fly Reels
Starting at $339.95

FREE GROUND SHIPPING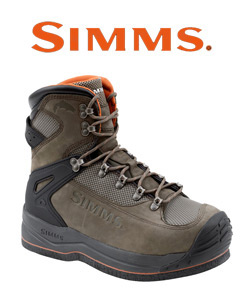 Wading Boots From
Chota, Simms & Korkers

FREE GROUND SHIPPING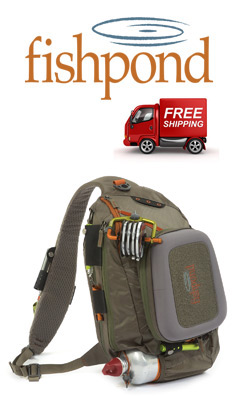 Fishpond
Sling Packs

Free Ground Shipping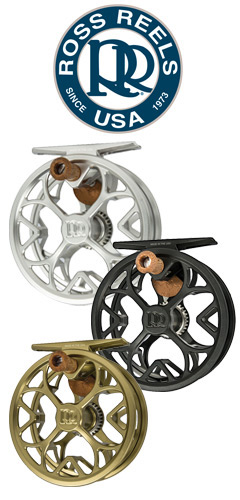 Ross Colorado LT
Trout Reels

Starting at $285

FREE GROUND SHIPPING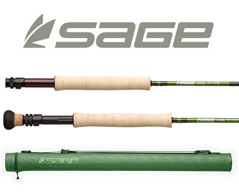 Sage Fly Rods
FREE GROUND SHIPPING





Copyright 2006-2016 Little River Outfitters, Inc.
Townsend, Tennessee - Fly Fishing in the Great Smoky Mountains, East Tennessee and Western North Carolina

If you don't see today's fishing report, please refresh your browser to empty your cache.
Welcome to the Fishing Report from Townsend, Tennessee in the Great Smoky Mountains. At 6:15 am, the temperature outside is 72 degrees. It is humid too. This is the most uncomfortable morning we've had so far this year.
Today's high will be near or above 90 degrees. We have s slight chance for thunderstorms today and a greater chance tonight and tomorrow. Through the weekend, expect highs around 90 degrees and lows hovering near the 70 degree mark.
Little River is flowing at 80 cubic feet per second (cfs) or 1.53 feet on the flow gauge. Median flow for this date is 143 cfs. The water temperature is 71.2 degrees this morning.
The streams are getting very low. Some are warm and they are going to get warmer. You can catch trout but my advice is to fish the higher elevation streams. If we don't get some rain soon, many anglers are going to have a tough time catching trout in the skinny water. Some could be having a tough time now. I know others are doing well.
We need rain and it doesn't look like we will get any today.
Trout are taking dry flies. Yellow Sally Stonefly imitations are a great choice. Dropping a Green Weenie off the dry improves your chances for a hookup.
It is going to be very hot over the next few days. The higher elevations will be more comfortable. The trout will be more active.
If you are not physically fit enough, to climb rocks, stay low, and work your way up a small higher elevation stream, these conditions may not be for you. Consider that before going. Finding good fishing right now may require a hike, or fishing a high gradient stream, which can be physically demanding. Other mid to higher elevation streams have nice trails, providing easy access.
You may find some mid-elevation streams that are cooler.
Some of the tailwaters are offering wade fishing opportunities today. That may be an option. Check the TVA website. Look at their generation schedules on your favorite tailwater. Maybe their schedule will work with yours.
The lowland rivers are low and getting lower by the day.
If it were me, I would probably try to fish a tailwater today.
Everything will change if we get rain and cooler temperatures. It should be cooler next week. Right now, the chance for rain, Sunday through Tuesday looks pretty good. I know many anglers are looking forward to the 4th of July holiday. It is hard to predict what fishing will be like in the Smokies at that time. It should be cooler. Rain is predicted. That does not mean it will happen. Only time will tell.
I planned to be off all day yesterday, after writing this report. As is often the case, I worked 5 hours and then took off the rest of the day. I'm going to try again today.
Daniel tried to take off yesterday and today. Last night, he was at the shop processing mail orders. I think he is going to try again today.
I'm tying Knuckleheads like crazy, because customers are buying them like crazy. I'm trying to average one dozen per day, for a while, until I feel comfortable with the inventory we have on hand. Then, I plan to cut back to ½ dozen per day. Yesterday I tied two dozen. Last year I tied 115 dozen. Yesterday, a man ordered 30. Thank you sir.
It may sound boring to you. Actually, it is not. I can listen to the news on television while tying them. I get to hear Hillary and Donald arguing from a distance, not face to face. In all my life, I have not seen a presidential election like this one. It is my self-imposed rule, not to talk about politics on the fishing report. This is probably the first time I have mentioned politics on this report and I've been writing it for many years, every day. Having said that, I'll drop the subject.
I love boats. I wish I had all the boats I have owned. That would require a very large building, which I don't have. I have been looking at ways to add on to our boathouse, which is really a garage dedicated to boats and fishing.
I called Jimmy this week. He owns Tri-County Marine in Morristown. Jimmy told me he is having a record year. No doubt about it, boats are selling well right now. Boat dealers had some lean years during the recession. We did too.
I called Boston Whaler's headquarters in Florida yesterday. I talked to Chuck in customer service. My question was, "How long is the Montauk I'm dreaming of, on the trailer, with the trailer tongue swung in and the motor in the down position?" I wanted to know if that particular boat would fit in our boat house. It will, with room to spare. In one way I was hoping it would not. In another way, I was hoping it would. I'm glad it will. Now I can dream on.
Have a great day and thank you for being here with us.
Byron Begley
June 23, 2016
Respond to: byron@littleriveroutfitters.com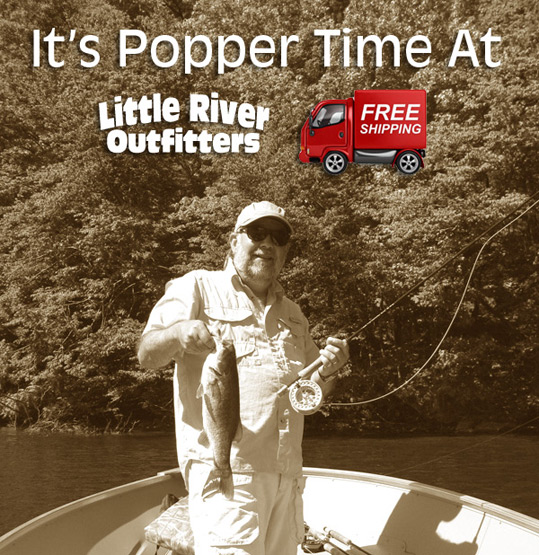 That's right! The bass, bluegill, and trout, are looking up. It is time to fly fish on your favorite lake, lowland river, pond or tailwater with poppers. We offer a large selection of poppers. And, we'll ship them to you without any charges for ground shipping or handling.
You can see our BoogleBug popper selection on the online store by CLICKING HERE. Or, pick out what you want and call us at 865-448-9459 to order. We'll pack them and mail them to you. We pay the ground shipping. Or, come by the shop and browse the complete selection of poppers and warmwater flies. We are open 7 days a week for your convenience.

Below is a small sampling of poppers we sell.
| | | |
| --- | --- | --- |
| | | BoogleBug BoogleBullet – This is one of the best looking sliders you have seen. Of course, you can't beat the quality, beauty and durability of BoogleBug poppers. We offer these in Solar Flare, Black Galaxy, Electric Damsel and Pearly White in sizes #6 and #8. |
| | | |
| --- | --- | --- |
| | | BoogleBug BooglePopper – This popper makes noise, pushes water and gets their attention. It is a killer bass popper. We offer these in the colors Yella Fella, Black Galaxy, Electric Damsel, Pearly White and Solar Flare. Sizes vary by color but they come in #4, #6 and #8. |
| | | |
| --- | --- | --- |
| | | BoogleBug Amnesia Bug – This popper is an excellent choice for panfish. The come in colors Black Galaxy, Electric Damsel, Pearly White, Solar Flare and Yella Fella in the size #10. |
| | | |
| --- | --- | --- |
| | | This is Byron's Knucklhead, our best selling warmwater fly. He came up with this pattern in 2011 and ties them for the shop. They are in a different category on our online store. You can see them by CLICKING HERE. They are available individually in Black, Yellow and Chartreuse, or you can buy a 6-Pack for $19.95. |
Lake Information and Tailwater Generation Schedules



Please enter your e-mail address in the box to the left to sign up for our e-newsletter. You will receive news about the shop, events, sale information, fishing info and more important information a fly angler would want to have.

You can opt out at any time. If you decide you don't want to receive our information just change your status or click at the bottom of an e-mail we send you in the "Remove" box.

We do not sell or give your e-mail address to anyone. And, we won't hound you to death with e-mails. You will receive no more than one per week unless unusual or critical fishing news might be of interest to you.