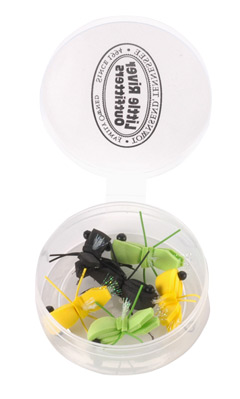 Back on the Market!
Byron's Knuckleheads



6-Pack For $19.95



Free Ground Shipping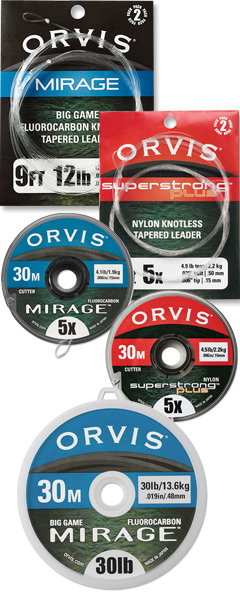 Orvis Leaders & Tippet
FREE GROUND SHIPPING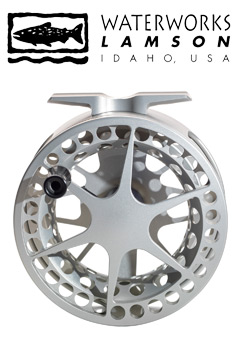 LiteSpeed Fly Reels
Starting at $339.95

FREE GROUND SHIPPING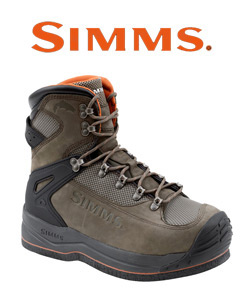 Wading Boots From
Chota, Simms & Korkers

FREE GROUND SHIPPING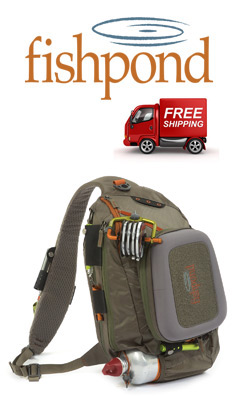 Fishpond
Sling Packs

Free Ground Shipping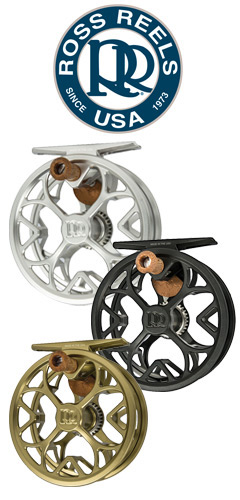 Ross Colorado LT
Trout Reels

Starting at $285

FREE GROUND SHIPPING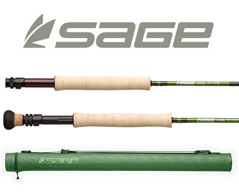 Sage Fly Rods
FREE GROUND SHIPPING





Copyright 2006-2016 Little River Outfitters, Inc.
Townsend, Tennessee - Fly Fishing in the Great Smoky Mountains, East Tennessee and Western North Carolina

If you don't see today's fishing report, please refresh your browser to empty your cache.
Welcome to the Fishing Report from Townsend, Tennessee in the Great Smoky Mountains. At 6:07 am, the temperature is 68.7 degrees.
High temperatures today and Sunday will be near or above 90 degrees. Lows at night will be in the high 60's. No rain is expected today. We have a fair chance for rain tomorrow.
Little River is flowing at 112 cubic feet per second (cfs) or 1.68 feet on the flow gauge. Median flow for this date is 124 cfs. Yesterday, Little River rose to 2.5 feet before receding to its current level. The water temperature is 69.6 degrees.
Fishing will be fair to good today, in the Smoky Mountains, depending on where you go. Fishing will be better in the high elevations where the water is cooler. Dry flies are working well. We are recommending Yellow Sally Stonefly patterns, or similar yellow dry flies. Our best seller right now is the Yellow Neversink Caddis in the size #16. Try dropping a Green or Pink Weenie off the dry fly. If this doesn't work, I would just sit down and enjoy the scenery.
Anglers who are used to fishing the smaller, shaded, high elevation streams will do well today.
Generation schedules vary greatly on the tailwaters today. Wading trout fishermen will need to be flexible, be willing to move, and be on the water early. One exception is the Caney Fork below Center Hill Dam. Unless TVA changes their mind, you should have low water there much of the day. It may be too low. Check the TVA website and view their current schedule, before going.
Smallmouth bass fishing on the tailwaters is excellent right now. I heard more stories yesterday.
We are selling a ton of poppers and Knuckleheads, like never before. Part of that has to do with our marketing timing. But, it is popper time in the south and probably everywhere else in the United States. Much of our BoogleBug and Knucklehead sales have been delivered to customers through the mail, but a lot are being sold in the store.
I've been tying 1 dozen Knuckleheads per day. This week, we are selling 2 dozen per day. That can't last long. I'll be tying Knuckleheads all weekend to catch up and hopefully get ahead. I was not able to tie them this winter because I had to spend most of my time working on the online store.
Today may be a good one to fish the lowland rivers. The water levels dropped after the deluge yesterday. I would go early or late and hit the shaded banks with poppers. I don't think you will find smallmouth bass in the shallows. When the sun comes up, I think they will be in the deep pools and runs. I could be wrong. You may find them in the shallows, on the tailwaters.
I prefer fishing on the tailwaters for smallmouth bass during the heat of the summer. Often, you are sight fishing. It's hard to beat, spotting a smallmouth bass in shallow water, drifting a popping bug over the fish, and watching it rise and take your fly. Whether I hook and land the fish doesn't matter that much to me. I just like watching them take the fly on top. Or course, I would rather catch the fish.
Use 8 or 10 pound tippet, or you will break them off. Tailwater smallmouth bass are strong and mean.
The long term weather forecast, if it holds true, indicates cooler, normal temperatures next week beginning Wednesday. That does not mean it will be cool. It will probably be cooler and closer to normal. The normal high here in July is 86 degrees. The normal low is 63 degrees.
The same source I'm reading right now, states the normal high in August being 85 degrees with a low of 61 degrees. August is normally dryer than July.
Summer is a great time to fly fish on a farm pond or lake, just before dark. All you need is a 6 weight fly rod and a couple of poppers. When the sun drops to the horizon, the ponds come alive. Bluegill and bass are waiting for the magic moments before darkness. They feed after dark too, but it's hard to sight fish with a popper when it is totally dark.
I don't know how many hundreds of times, I've been waiting on the banks of a pond, for this to happen. When I was very young, I tried to go every evening. I was not there for many family dinners during the summer. My parents understood I would rather fish than eat. I should be where I wanted to be, just before dark. Fly fishing on a pond, during the summer, as the sun began to set, is where I wanted to be.
Nothing has changed, as it pertains to fly fishing on a pond since the very early 1960's. If you go tonight, at 8 pm, everything will be the same. The bass and bluegill will be waiting for you.
Have a great day and thank you for being here with us.
Byron Begley
June 25, 2016
Respond to: byron@littleriveroutfitters.com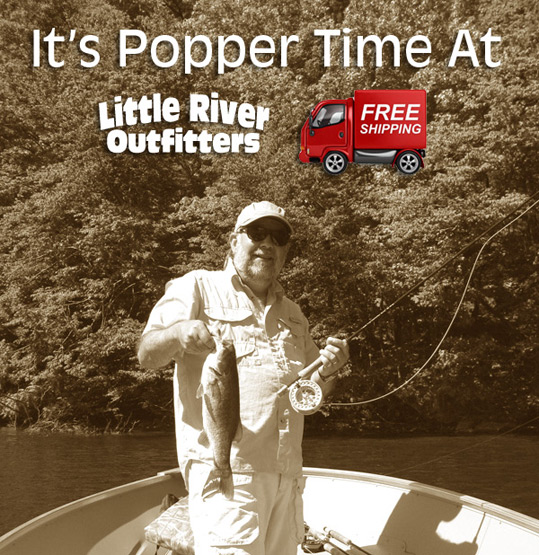 That's right! The bass, bluegill, and trout, are looking up. It is time to fly fish on your favorite lake, lowland river, pond or tailwater with poppers. We offer a large selection of poppers. And, we'll ship them to you without any charges for ground shipping or handling.
You can see our BoogleBug popper selection on the online store by CLICKING HERE. Or, pick out what you want and call us at 865-448-9459 to order. We'll pack them and mail them to you. We pay the ground shipping. Or, come by the shop and browse the complete selection of poppers and warmwater flies. We are open 7 days a week for your convenience.

Below is a small sampling of poppers we sell.
| | | |
| --- | --- | --- |
| | | BoogleBug BoogleBullet – This is one of the best looking sliders you have seen. Of course, you can't beat the quality, beauty and durability of BoogleBug poppers. We offer these in Solar Flare, Black Galaxy, Electric Damsel and Pearly White in sizes #6 and #8. |
| | | |
| --- | --- | --- |
| | | BoogleBug BooglePopper – This popper makes noise, pushes water and gets their attention. It is a killer bass popper. We offer these in the colors Yella Fella, Black Galaxy, Electric Damsel, Pearly White and Solar Flare. Sizes vary by color but they come in #4, #6 and #8. |
| | | |
| --- | --- | --- |
| | | BoogleBug Amnesia Bug – This popper is an excellent choice for panfish. The come in colors Black Galaxy, Electric Damsel, Pearly White, Solar Flare and Yella Fella in the size #10. |
| | | |
| --- | --- | --- |
| | | This is Byron's Knucklhead, our best selling warmwater fly. He came up with this pattern in 2011 and ties them for the shop. They are in a different category on our online store. You can see them by CLICKING HERE. They are available individually in Black, Yellow and Chartreuse, or you can buy a 6-Pack for $19.95. |
Lake Information and Tailwater Generation Schedules



Please enter your e-mail address in the box to the left to sign up for our e-newsletter. You will receive news about the shop, events, sale information, fishing info and more important information a fly angler would want to have.

You can opt out at any time. If you decide you don't want to receive our information just change your status or click at the bottom of an e-mail we send you in the "Remove" box.

We do not sell or give your e-mail address to anyone. And, we won't hound you to death with e-mails. You will receive no more than one per week unless unusual or critical fishing news might be of interest to you.