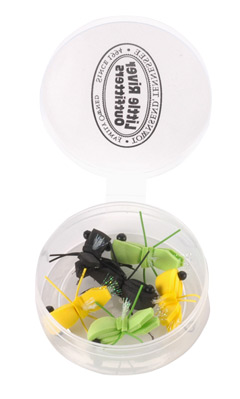 Back on the Market!
Byron's Knuckleheads



6-Pack For $19.95



Free Ground Shipping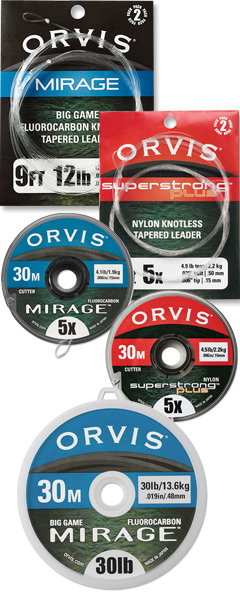 Orvis Leaders & Tippet
FREE GROUND SHIPPING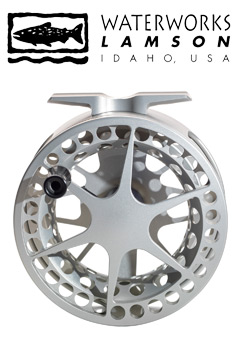 LiteSpeed Fly Reels
Starting at $339.95

FREE GROUND SHIPPING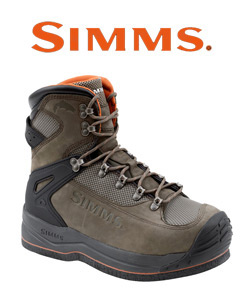 Wading Boots From
Chota, Simms & Korkers

FREE GROUND SHIPPING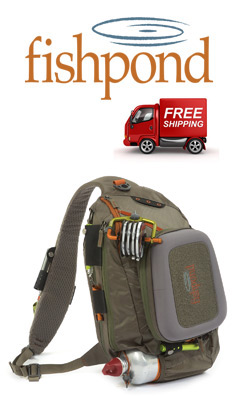 Fishpond
Sling Packs

Free Ground Shipping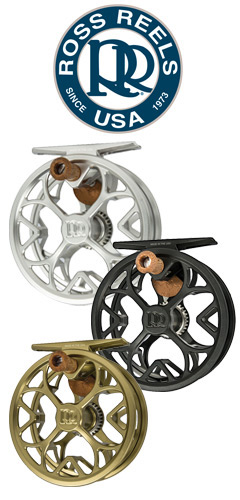 Ross Colorado LT
Trout Reels

Starting at $285

FREE GROUND SHIPPING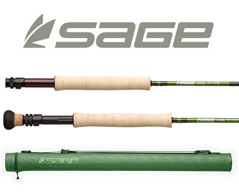 Sage Fly Rods
FREE GROUND SHIPPING





Copyright 2006-2016 Little River Outfitters, Inc.
Townsend, Tennessee - Fly Fishing in the Great Smoky Mountains, East Tennessee and Western North Carolina

If you don't see today's fishing report, please refresh your browser to empty your cache.
Welcome to the Fishing Report from Townsend, Tennessee in the Great Smoky Mountains. At 5:40 am, the temperature is 59.7 degrees. It is going to be warmer today through the weekend with high temperatures in the high 80's. Lows at night will be in the 60's. We have a low chance for rain Saturday and Sunday.
Little River if flowing at 74 cubic feet per second (cfs) or 1.5 feet on the flow gauge. Median flow for this date is 106 cfs.
Water temperatures in the low elevations are spiking high during the day, then lower at night. Yesterday's high water temperature in Little River rose to 75 degrees. This morning, that number is 69.8 degrees. The water is low, and it is warm to hot in the valleys during the day.
Fish the high elevations where the water is cooler. You are going to find low flows wherever you go. Look for deeper water and shade. You will want to be in the backcountry to avoid crowds this holiday weekend. Go early and late, when the sun is off the water.
Dry flies with a dropper should produce for you. I would use a Yellow Sally imitation of some kind or a terrestrial, likely a beetle for the dry. Trail a Green Weenie or ant pattern behind the dry.
Hit the choppy water in riffles and where riffles enter pools. The trout will be hiding in the broken water. Wear muted clothing, keep a low profile and hide when you can.
These are not ideal fishing conditions in the Smokies, far from it. You can catch trout but you will have to work for them. This is the lowest and warmest water I've seen this year, in Little River.
The longer term weather forecast calls for hot days, and rain beginning Sunday. The chance looks good for rain through next Thursday.
TVA plans to generate at Norris Dam all day. There will be some generation breaks today at Cherokee Dam. TVA is projecting only a pulse at Center Hill dam. You may have some opportunities there, for wade fishing, if the water is not too low. Check the TVA website before you go. There could be some good wade and/or float fishing on the tailwaters this weekend. Keep an eye on that option.
If you plan to fish the lakes this weekend, go very early or very late. The lakes will be crowded with recreation boaters. I would hit the banks with poppers when the sun is off the water. Personally, I would not go. I never fish lakes on weekends, especially the 4th of July weekend.
The lowland rivers are flowing very low. There will be a lot of people swimming at popular spots along some of these rivers. I think we'll see plenty of tubers and canoes on the water this weekend. Canoeing on the upper reaches of Little River seems impossible to me right now, due to the low water. You could float the lower reaches of Little River, where the water is deeper.
Pond fishing may be fair right now, early or late. I do know the bluegill are active because I'm feeding some in a pond every day while the owner is away. Those bream are eating pellets like crazy, until the sun is on the water. Then, the action is over.
I have exchanged a couple of e-mails with a man in Florida, who fly fishes for trout in other parts of the country, but just took up the sport of fly fishing in ponds in Florida. It is new to him, and he had a lot of questions about how to catch largemouth bass.
When I began fly fishing in the early 60's, about all I did was fish for bass in farm ponds. So, I am very interested in what he is doing, and hoping to hear more about his success. To be honest, I'm a little jealous. He has a huge resource of pond fishing in Florida.
He started with streamers and did well. Now he has decided to try poppers. He asked me about the retrieve. My experience is, there is no defined retrieve to catch bass. I think these fish have mood swings. Often, largemouth bass seem to like a noisy "pop and wait" approach. Other times, they go after a noisy fast retrieve. And then there are times they just don't want noise at all.
When I fish for largemouth bass, I try different retrieves and try to figure out what they want.
Bluegill, on the other hand, seem to like no or very little movement. I can't tell you how many thousands of times, I watched a bluegill intently watching my popper from below. I give the popper a twitch, and the fish leaves.
Or, sometimes, I give it a twitch and they react by clobbering my popper. I have found I catch more bluegill on poppers, when I just let it hit the water, then give it one twitch and wait. I can see them down there trying to make up their mind.
When I'm fly fishing in smallmouth bass lakes, with poppers, I usually let the popper hit the water, then do nothing. They know it is there if they happen to be close enough. I've seen so many smallies take off when you try to give the popper some action and make noise.
Of course, at other times their mood is different. Some days they are attracted to noise and a popper that pushes a lot of water.
My advice is, if something is not working, try something else. Vary your retrieve.
I have found that smallmouth bass hate a noisy boat, especially an aluminum boat. Sometimes, if you knock the hull with something, you will have to move several hundred feet down the bank before you start catching bass again. The same seems to be true with all fish, but I think it is especially true with smallmouth bass.
They don't seem to mind the noise as much in a river in the riffles. Maybe, the river makes so much noise, the bass don't notice yours. I don't know for sure. I've floated tailwaters with Josh, and if we bump something with the boat, we'll catch a smallie on the next cast. On a quiet lake, if a streamer hits the boat on a backcast, the fishing is over for a few minutes. Why take the chance. Don't make noise in your boat and I bet you will catch a lot more fish.
Have a great day and thank you for being here with us.
Byron Begley
June 30, 2016
Respond to: byron@littleriveroutfitters.com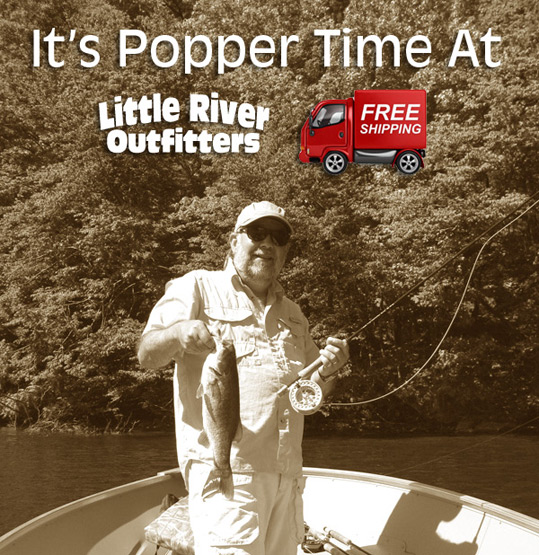 That's right! The bass, bluegill, and trout, are looking up. It is time to fly fish on your favorite lake, lowland river, pond or tailwater with poppers. We offer a large selection of poppers. And, we'll ship them to you without any charges for ground shipping or handling.
You can see our BoogleBug popper selection on the online store by CLICKING HERE. Or, pick out what you want and call us at 865-448-9459 to order. We'll pack them and mail them to you. We pay the ground shipping. Or, come by the shop and browse the complete selection of poppers and warmwater flies. We are open 7 days a week for your convenience.

Below is a small sampling of poppers we sell.
| | | |
| --- | --- | --- |
| | | BoogleBug BoogleBullet – This is one of the best looking sliders you have seen. Of course, you can't beat the quality, beauty and durability of BoogleBug poppers. We offer these in Solar Flare, Black Galaxy, Electric Damsel and Pearly White in sizes #6 and #8. |
| | | |
| --- | --- | --- |
| | | BoogleBug BooglePopper – This popper makes noise, pushes water and gets their attention. It is a killer bass popper. We offer these in the colors Yella Fella, Black Galaxy, Electric Damsel, Pearly White and Solar Flare. Sizes vary by color but they come in #4, #6 and #8. |
| | | |
| --- | --- | --- |
| | | BoogleBug Amnesia Bug – This popper is an excellent choice for panfish. The come in colors Black Galaxy, Electric Damsel, Pearly White, Solar Flare and Yella Fella in the size #10. |
| | | |
| --- | --- | --- |
| | | This is Byron's Knucklhead, our best selling warmwater fly. He came up with this pattern in 2011 and ties them for the shop. They are in a different category on our online store. You can see them by CLICKING HERE. They are available individually in Black, Yellow and Chartreuse, or you can buy a 6-Pack for $19.95. |
Lake Information and Tailwater Generation Schedules



Please enter your e-mail address in the box to the left to sign up for our e-newsletter. You will receive news about the shop, events, sale information, fishing info and more important information a fly angler would want to have.

You can opt out at any time. If you decide you don't want to receive our information just change your status or click at the bottom of an e-mail we send you in the "Remove" box.

We do not sell or give your e-mail address to anyone. And, we won't hound you to death with e-mails. You will receive no more than one per week unless unusual or critical fishing news might be of interest to you.