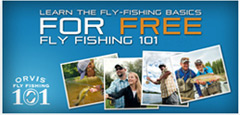 Free Orvis
Beginner Fly Fishing
101 Classes

Sunday Afternoons
At The Shop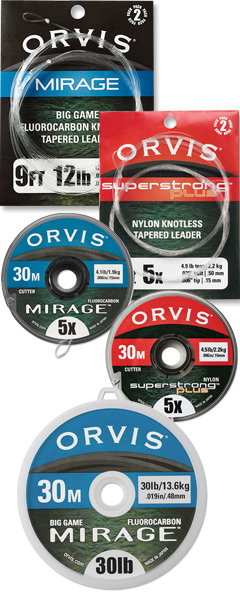 Orvis Leaders & Tippet
FREE GROUND SHIPPING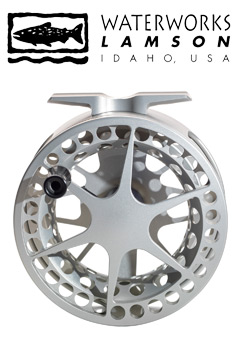 LiteSpeed Fly Reels
Starting at $339.95

FREE GROUND SHIPPING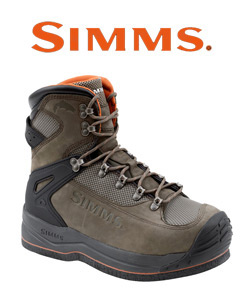 Wading Boots From
Chota, Simms & Korkers

FREE GROUND SHIPPING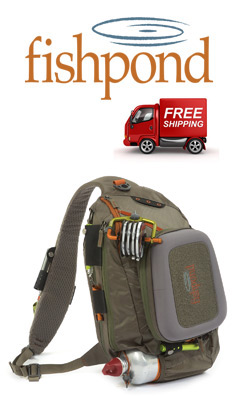 Fishpond
Sling Packs

Free Ground Shipping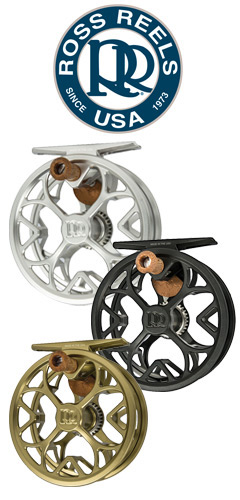 Ross Colorado LT
Trout Reels

Starting at $285

FREE GROUND SHIPPING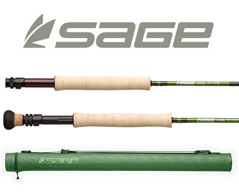 Sage Fly Rods
FREE GROUND SHIPPING





Copyright 2006-2016 Little River Outfitters, Inc.
Townsend, Tennessee - Fly Fishing in the Great Smoky Mountains, East Tennessee and Western North Carolina

If you don't see today's fishing report, please refresh your browser to empty your cache.
Welcome to the Fishing Report from Townsend, Tennessee in the Great Smoky Mountains.
I woke at 4:45 am to very heavy rain. It lasted for 30 minutes. That storm moved into Sevier County. I can see another, larger than the first, headed in this direction on the radar. It may or may not hit us. If it does, we are going to have some high water in the Smokies.
It will be cooler today, with highs in the low to mid 80's. Rain is expected today, Wednesday and Thursday, in the form of scattered thunderstorms. The chance is good we'll get some rain. High temperatures will climb back in the high 80' to low 90's during this period.
It is 5:15 am, and the temperature outside is 72.7 degrees.
Little River is flowing at 63 cubic feet per second (cfs) or 1.43 feet on the flow gauge. Median flow for this date is 124 cfs. The water temperature is 73.9 degrees.
The USGS web page for Little River at Townsend just updated. Little River is rising quickly. That may be a temporary movement upwards, that won't last long. It appears, on the weather radar, the large storm that was approaching may miss us and move over Knoxville.
At this point, I don't know what to tell you about fishing in the Smokies. I don't think the storm we saw, affected much of the Park, only the Little River Watershed. The other gauges, on rivers flowing out of the Park, are stable at this time.
My guess is, you will be dodging storms over the next three days. Some watershed will be affected at times, and others will not.
One thing that is a given, the water is warm. You will need to fish the high elevation streams where the water is cooler. Keep an eye on Little River today. If it does not rise too much, and once the water has cleared some, fishing may be very good. Still, you need to move higher up into the mountains. I would give some thought on fishing way above Elkmont, or high on Lynn Camp Prong. You may want to drive very high, and fish the West Prong of the Little Pigeon River watershed. The water will be cool there. It may also be very low.
Be aware that more thunderstorms are possible over the next three days and water could rise quickly without notice.
If you go, you should do well using dry flies with a dropper. The combination of a Yellow Neversink Caddis with a Green or Pink Weenie dropper is what I would use.
You may find very low water in some streams. Or you could see very high water. It is hard to say at this point what you will find over the next few days.
The generation schedules look about the same as yesterday at Norris, Cherokee and Center Hill dams. There are some wade fishing opportunities available on some, while boating may be a better option on others. Trout fishing has been very good on some tailwaters, and smallmouth bass fishing in the lower reaches has also been good.
The lakes should have much less boat traffic today. If it is overcast, this might be a great day to fish on the lakes. I would cast poppers to the banks, on the main channels or in the creeks. Early and late will be best. With thunderstorms in the forecast, there should be less recreation boaters on the water. If you go, watch for these storms and head to the ramp if they occur.
I'm working on the website and tying Knuckleheads. We have expanded our BoogleBug category on the online store. So, I'm writing about the new bugs and adding them to the site. These poppers are very popular and they have been selling well, through mail order and at the shop. They are good looking, well made, durable and they catch fish.
We had a period week before last, when we sold, through the mail and at the shop, 9 dozen Knuckleheads in 4 days. I can't tie that many. This is the time of year when poppers and top-water warmwater flies sell like crazy. I'm trying to keep up and get ahead so we don't run out this Summer.
We have the new Summer and early Fall Free Orvis 101 Beginner Fly Fishing classes scheduled. You can read more and see the schedule by CLICKING HERE. This is a great way to get a free introduction to fly fishing. These classes will be held on Sunday afternoons. You should call the shop at 865-448-9459 if you want to attend, to make a reservation. The class size is limited. These classes begin at 2:00 pm and last about 2 hours.
I suspect a lot of our holiday visitors went home yesterday afternoon. It was a very busy weekend in Townsend. The fireworks show capped off the weekend activities. Paula and Wendy drove through town last night during the show. Evidently, the town was packed with spectators. The food trucks will be delivering today, to the restaurants and grocery stores. Everyone will be getting ready for another upcoming vacation weekend.
This is vacation time for many. Not me. I go when most people are at home. Paula and I have weeks planned in September and October. We take our trips based on better fishing and less people, not to mention lower rental rates on cabins and homes. We have spent 3 weeks on the coast, already this year. We don't go on mountain fishing vacations, because we live here.
We are getting a little more rain. It is overcast right now. This looks like a good fishing day to me. I checked the Little River gauge online. It seems the flow has peaked.
Have a great day and thank you for being here with us.
Byron Begley
July 5, 2016
Respond to: byron@littleriveroutfitters.com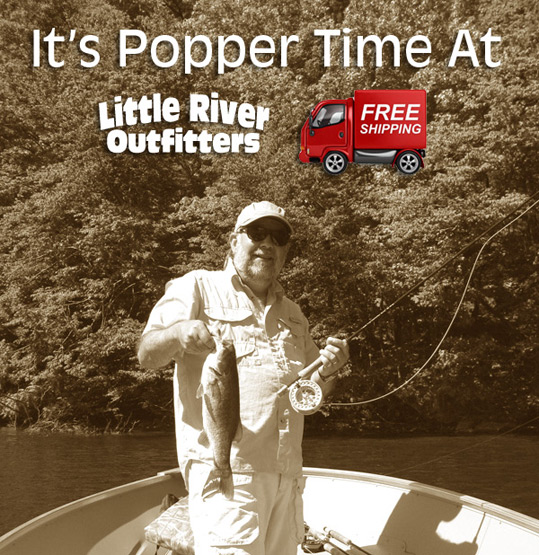 That's right! The bass, bluegill, and trout, are looking up. It is time to fly fish on your favorite lake, lowland river, pond or tailwater with poppers. We offer a large selection of poppers. And, we'll ship them to you without any charges for ground shipping or handling.
You can see our BoogleBug popper selection on the online store by CLICKING HERE. Or, pick out what you want and call us at 865-448-9459 to order. We'll pack them and mail them to you. We pay the ground shipping. Or, come by the shop and browse the complete selection of poppers and warmwater flies. We are open 7 days a week for your convenience.

Below is a small sampling of poppers we sell.
| | | |
| --- | --- | --- |
| | | BoogleBug BoogleBullet – This is one of the best looking sliders you have seen. Of course, you can't beat the quality, beauty and durability of BoogleBug poppers. We offer these in Solar Flare, Black Galaxy, Electric Damsel and Pearly White in sizes #6 and #8. |
| | | |
| --- | --- | --- |
| | | BoogleBug BooglePopper – This popper makes noise, pushes water and gets their attention. It is a killer bass popper. We offer these in the colors Yella Fella, Black Galaxy, Electric Damsel, Pearly White and Solar Flare. Sizes vary by color but they come in #4, #6 and #8. |
| | | |
| --- | --- | --- |
| | | BoogleBug Amnesia Bug – This popper is an excellent choice for panfish. The come in colors Black Galaxy, Electric Damsel, Pearly White, Solar Flare and Yella Fella in the size #10. |
| | | |
| --- | --- | --- |
| | | This is Byron's Knucklhead, our best selling warmwater fly. He came up with this pattern in 2011 and ties them for the shop. They are in a different category on our online store. You can see them by CLICKING HERE. They are available individually in Black, Yellow and Chartreuse, or you can buy a 6-Pack for $19.95. |
Lake Information and Tailwater Generation Schedules



Please enter your e-mail address in the box to the left to sign up for our e-newsletter. You will receive news about the shop, events, sale information, fishing info and more important information a fly angler would want to have.

You can opt out at any time. If you decide you don't want to receive our information just change your status or click at the bottom of an e-mail we send you in the "Remove" box.

We do not sell or give your e-mail address to anyone. And, we won't hound you to death with e-mails. You will receive no more than one per week unless unusual or critical fishing news might be of interest to you.