Townsend, Tennessee - Great Smoky Mountains National Park
Welcome to the Fishing Report. It is overcast and cold in Townsend, Tennessee this morning. The temperature was 27 degrees when I drove to work. The Great Smoky Mountains are in vivid view today. The air is clear and the view is great. The Parkway Grocery was packed with people. A lot of local folks eat breakfast there. It looked like every parking spot was full. They are known for their chili dogs. Steve does a heck of a job running his business.
Little River has dropped considerably. Our record rainfall Tuesday brought the river up to 7 feet on the gauge below the "Y". Now the flow is at 3.47 feet. I took another photo this morning. I thought I was in about the same place when I took yesterday's picture. I missed on that one. Today's photo is below and yesterday's photo is below that. See the big rocks on the left? They were under water yesterday. Currently the flow is calculated to be 973 cubic feet per second. Median flow for this date based on 45 years of data is 202 cfs. The water temperature has dropped to 43 degrees this morning.
It is going to be cold at night and cool during the day for the next few. Expect highs in the 40's or high 30's. Lows will drop into the 20's. Right now the Weather Service is predicting rain on Saturday and snow that night.
Fishing is going to be tough unless you happen to hook a post spawn brown trout. They are hungry right now. Otherwise if you go fishing use nymphs with some split shot and be careful wading. I wouldn't use a strike indicator now. You need t get your flies on the bottom where the trout are hunkered down. There is still some color in the water so you will not be as visible to the trout. On the other hand, they won't be as visible to you.
Mike Bone, veteran fly fishing guide from Andersonville, Tennessee will be tying here on Saturday. Come on by and watch Mike. He will be giving you some valuable information about fishing the tailwaters for trout and smallmouth bass. It's free. Mike will be tying between 10:00 am and 2:00 pm. Even if you don't tie flies, this is one event you won't want to miss.
We are having a memorable Little River Chapter of Trout Unlimited meeting tonight at 7:00 pm. The location is the Monte Vista Baptist Church on highway 411 South in Maryville. Steve Moore will be there to receive the National TU Professional of the Year award. Bill Gwinn will speak. Bill is the guy who talked me into starting the Chapter almost 18 years ago. Neil Smith who is heading up the Troutfest Journal will give a presentation on the magazine. We hope this will be a large fundraiser for Troutfest. We'll have the new Troutfest Stickers to show and give away.
But of utmost importance, our new board of directors will take charge. Rufus King will be President again, thankfully. I don't know of a better person for that job. There are going to be some changes in how our Chapter operates. These changes are brilliant. I think Rufus and Stan Smartt came up with the idea. They pitched it to me and I loved it.
We will have less chapter meetings. I think there will be nine next year but I'm not sure. Each board member will be responsible for a meeting. That takes the heat off the President. The board members will determine what the programs will be and run the meeting. I don't think we need to meet every month. Heck, we meet a lot more than that. The Troutfest Committee is meeting 5 times in a year. Volunteers are on the stream for Acid Deposition monitoring, shocking fish for population monitoring and then there is the Spring stream cleanup. Volunteers help with the brook trout restoration program. Sometimes that means camping in the backcountry with the Park Fisheries Crew. We hold Troutfest. Members work for three days during that weekend. And there is more.
So, I bet our Chapter is one of the most active TU Chapters in the Country. The Little River Chapter received the FFF/TU National Award from "Wild Trout". Rufus accepted that award this summer in Yellowstone National Park. We also got a check for $1,000. We donated $40,000 to the Park last year and $45,000 this year. Some of that money came from National TU Grants and the balance from Troutfest.
So, come on out tonight and join us. You don't have to be a member of the Little River Chapter to be there. You don't have to be a member of TU to be there. We want everyone to come if they are interested in our work in Great Smoky Mountains National Park. It will be fun. You might want to volunteer.
Have a great day and thank you for being here with us.
Byron Begley
December 2, 2010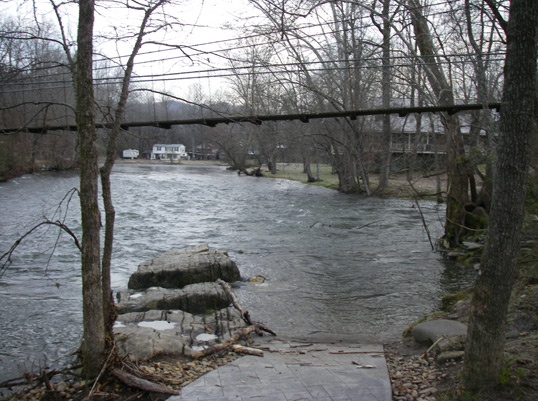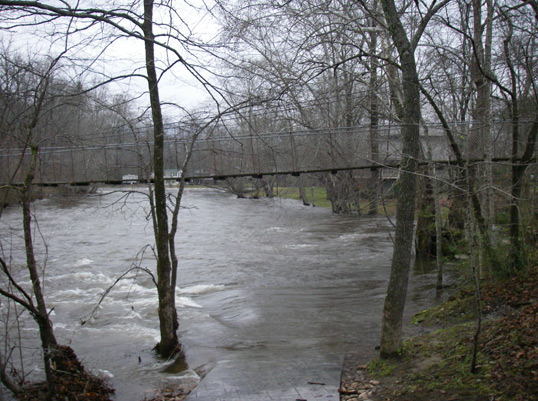 FLY TYING CLASSES
Our fly tying classes are starting Saturday November 20th. The first one is a beginner school. To sign up just call the shop at 877-448-3474. Daniel is posting the dates on our website today in the Schools Section. The fly tying class schedule follows:
Saturday November 20 – Beginner Fly Tying
Saturday December 4 – Intermediate Fly Tying
Saturday January 8 – Beginner Fly Tying
Saturday January 15 – Intermediate Fly Tying
Saturday January 22 – Advanced Fly Tying
Saturday February 5 – Beginner Fly Tying
Saturday February 19 – Intermediate Fly Tying
Saturday February 26 – Advanced Fly Tying
Respond to: byron@littleriveroutfitters.com