Fly84 (a friend from another forum) and I have been planning to fish together for at least a year. After battling conflicting work schedules, weather, etc., it all worked out for us to fish together today.
We headed for a high elevation brook trout stream in search of some natives. I was particularly excited as I would be breaking in my brand new 3wt. Three weeks ago today, my beloved 3wt was tragically killed in an unfortunate event while fishing Rod Eater Creek with Oldman. My rod manufacturer was kind enough to replace my broken rod with a brand new one.
We arrived at the stream early, too early. We wanted to make sure no one beat us there but we knew it would be an hour or so before the natives would be awake and active.
As we already knew, the day started off pretty slow. We picked up a handful of scrappy little rainbows and brooks soon after we arrived. I was really disappointed my new rod was christened by a rainbow and not a brook trout.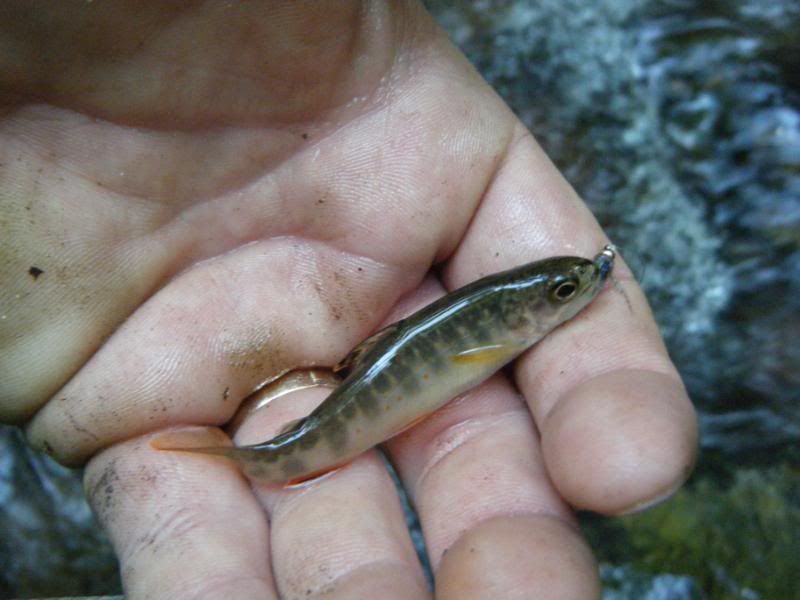 After a while, things picked up. Once above the barrier falls, it was all natives.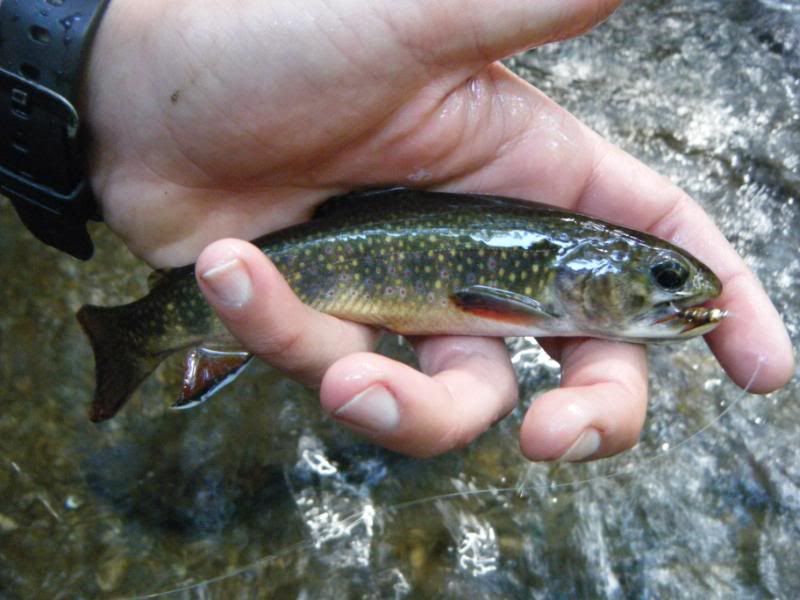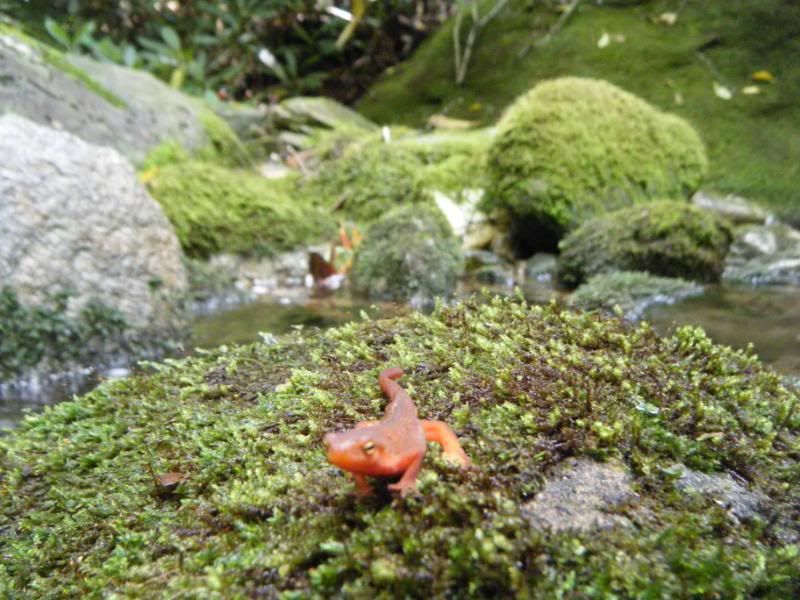 Brook trout X 2!!! My first trout double!!! We were both so excited we stopped fishing for at least 10 minutes while we laughed and talked about this. The bigger one hit the nymph and his little buddy inhaled the dry. That was really cool and will not be soon forgotten.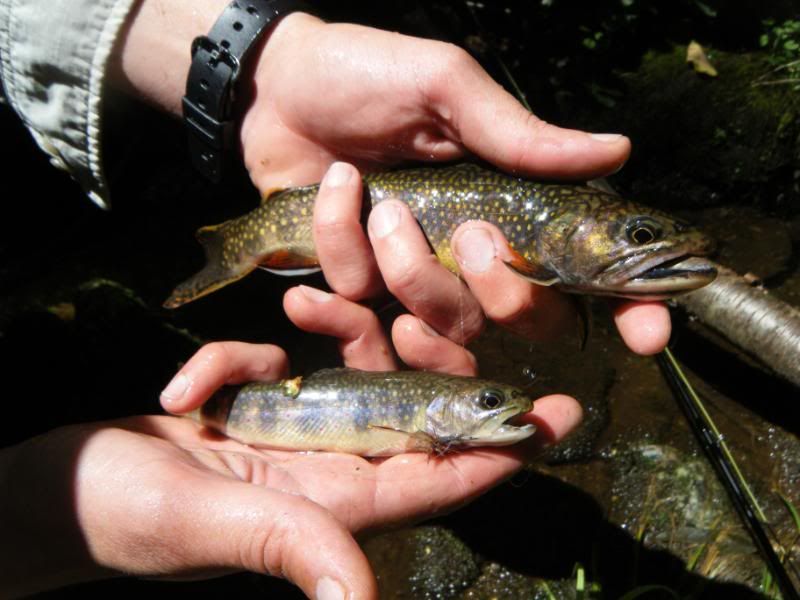 We fished on, catching brook trout after brook trout, after brook trout. The later it got and the higher the sun rose, the more active our speckled quarry became.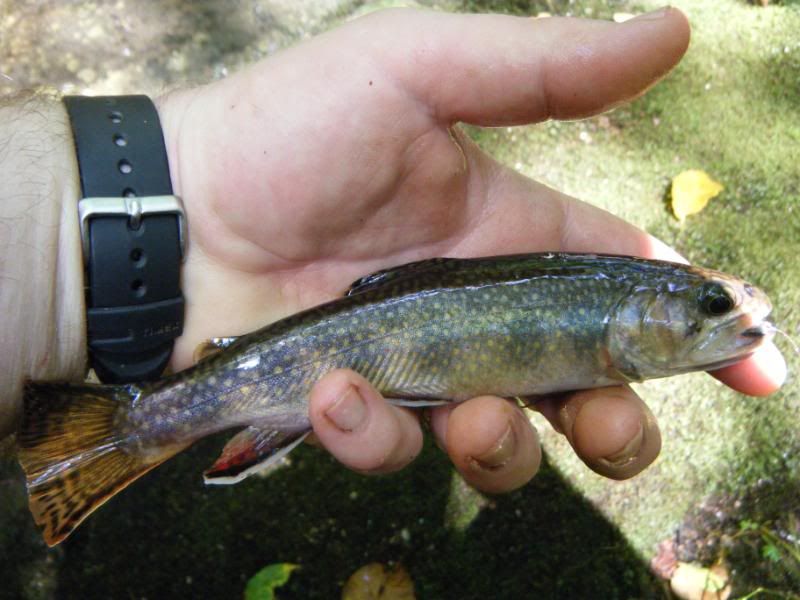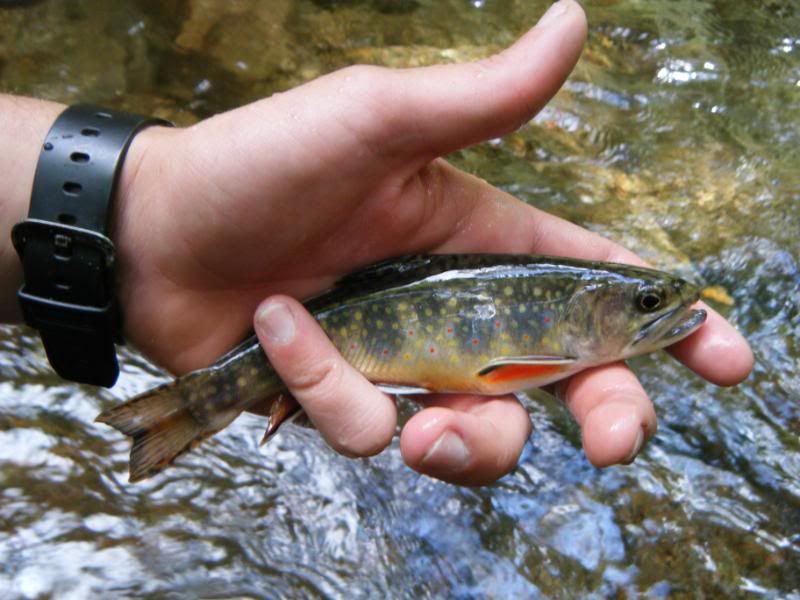 We fished a little over a mile stretch of stream. I have fished the last half of this stretch, but this was the first time either of us fished the first half. As we approached a hole where I know a 9.5 inch male brook resides, I offered the hole to Fly84. Big Boy came out from under his rock, looked at his fly and slowly eased back under his hiding place. It was disappointing as I really wanted to see Fly84 catch that brook, but it was still good to see him and know that he is still alive since our encounter back in July.
It was a really fun day and I really enjoyed fishing with Fly84, I look forward to fishing with him again soon.