My daughter's first fly
---
Well both my daughters have been bugging (get it?) me to let them tie a fly. We sat down the other night and they both gave it a try. My oldest did pretty well. My youngest now keeps asking me "When can we do some more hooks"?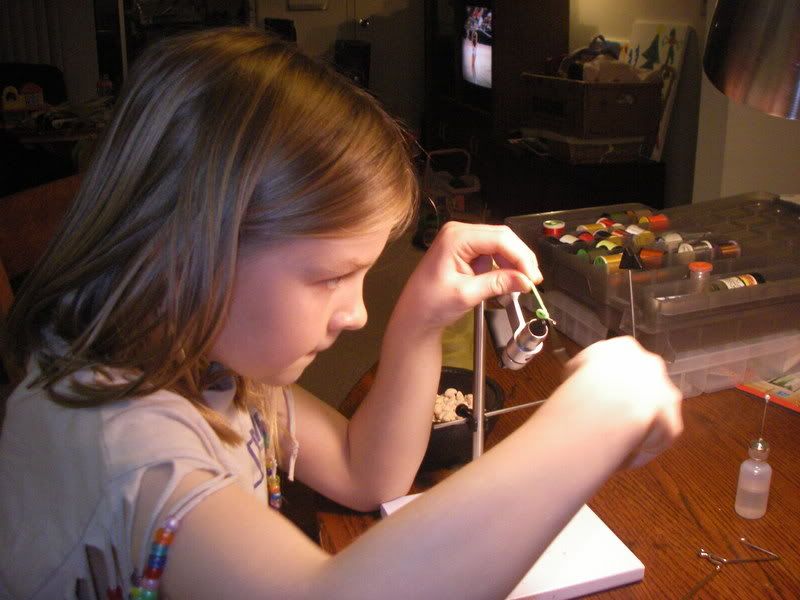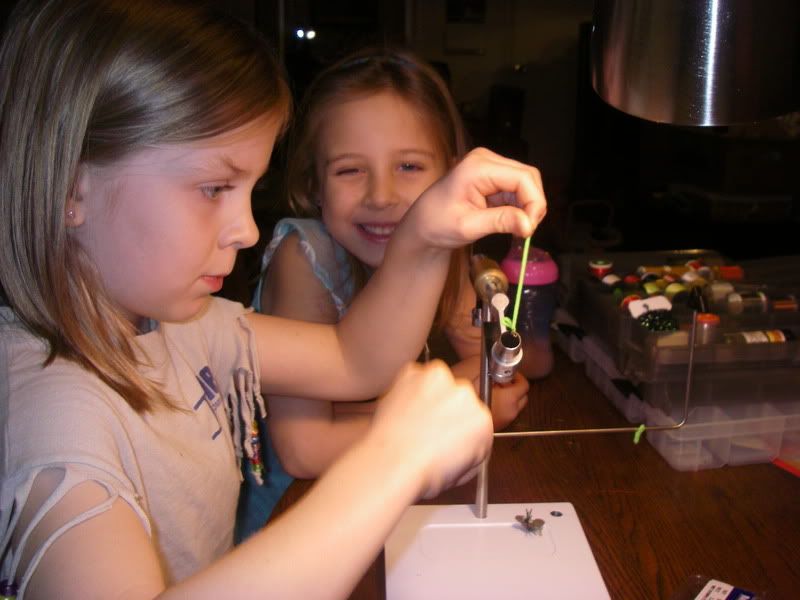 She even got the rotary tying down well.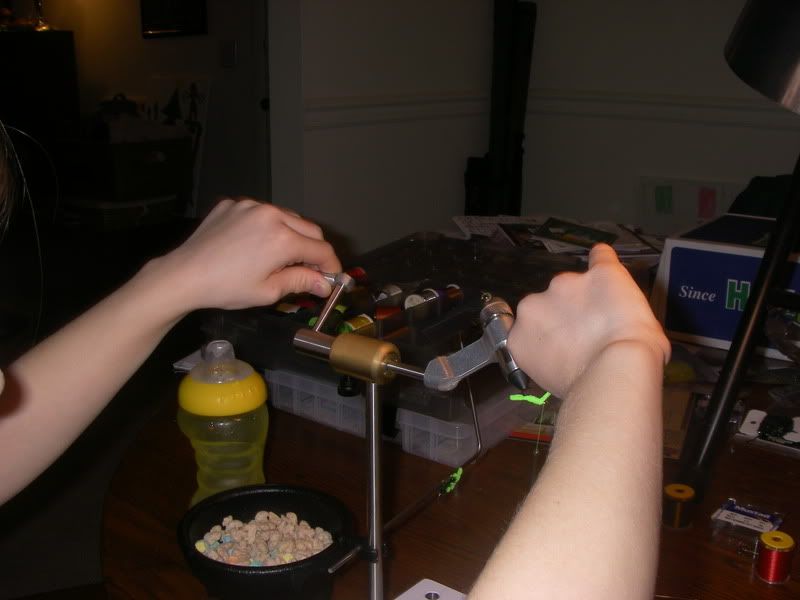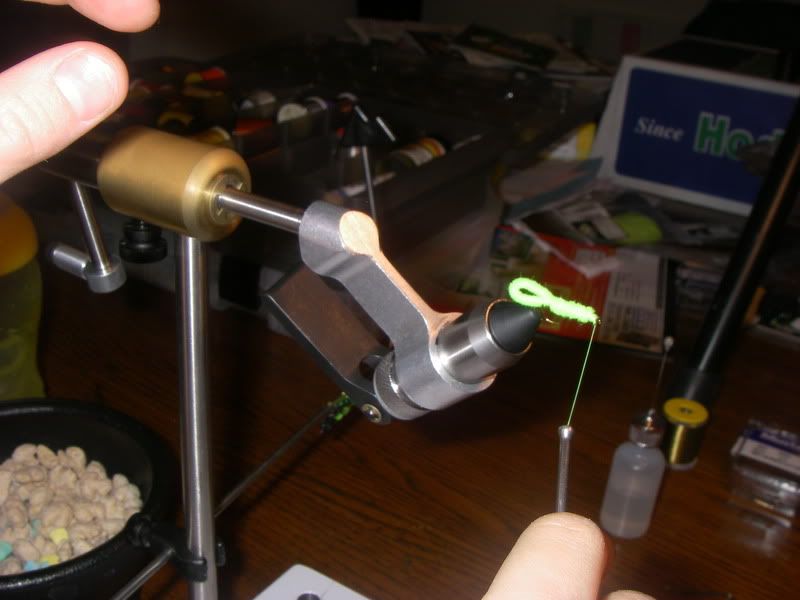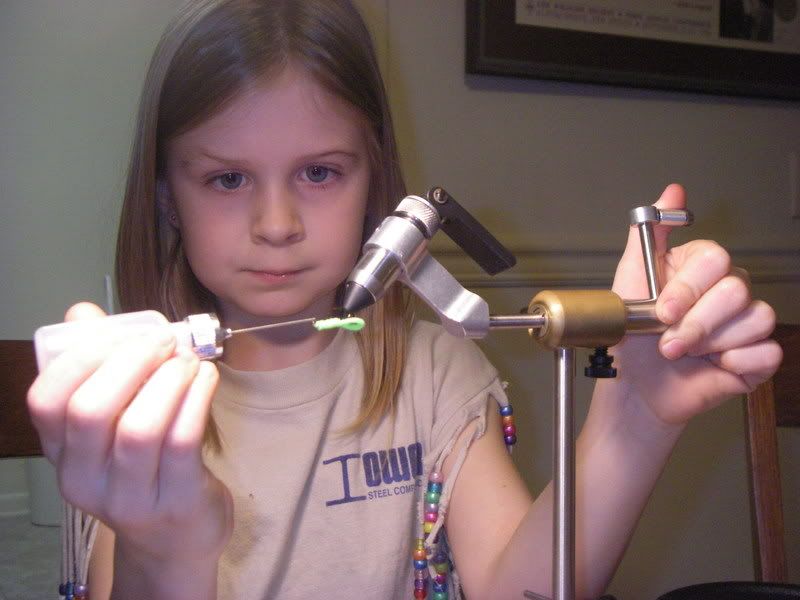 __________________
--Griff--

All those who believe in Telekinesis, please raise my hand.

50.67% of all statistics are made up.