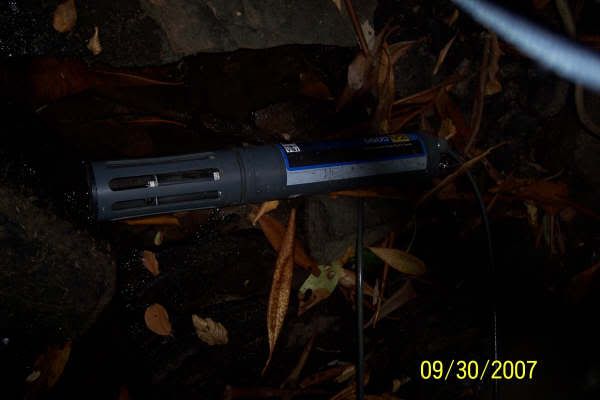 i hiked up to a brook trout creek in the Cumberland Gap Nat. Park sunday and found this in the creek. the part of the creek that can be fished is in a WMA and is bordered on the top of the mountain with the park, which can't be fished on.
i wasn't sure where i was and assumed that i was in the park and started back out. but a check of a more detailed map showed i had another 3/4 mile i could have fished. i asked a park ranger if he knew of the meter (he didn't) and the state f&w has come up empty.
does anybody know anything about these things and if the park service or other agency would be using them?
i would like to go back but i don't want to mess anything up. the water was real low, as a matter of a fact the meter was 6" out of the water above a small pool. i didn't touch anything and back out, bad thing was the fishing was getting better (well the water was atleast more fishable than the giant canyon i had just walked up beside.
thanks
dalerio
thanks