Spending Easter weekend with the family in the Smokies and decided to get a little fishing in with my son (12 years old). We had a great time on Thursday afternoon before the rain with a 10" Bow to hand on a BHPT and my son hooked and lost what looked to be a Brown based on the color when he jumped out of the water.
Went back on Saturday.... what wonderful weather and a wonderful time. There's nothing like being in what has to be one of the top three most beautiful places on earth sharing and afternoon of fishing with my son. It got even better when I caught my first Brown near Elkmont... not a monster but a very nice fish... I thought I was hung
on a rock at first....
Anyway.... a wonderful way to spend Easter....
Here's a pic (notice the red dot on his back dorsel fin.. very cool):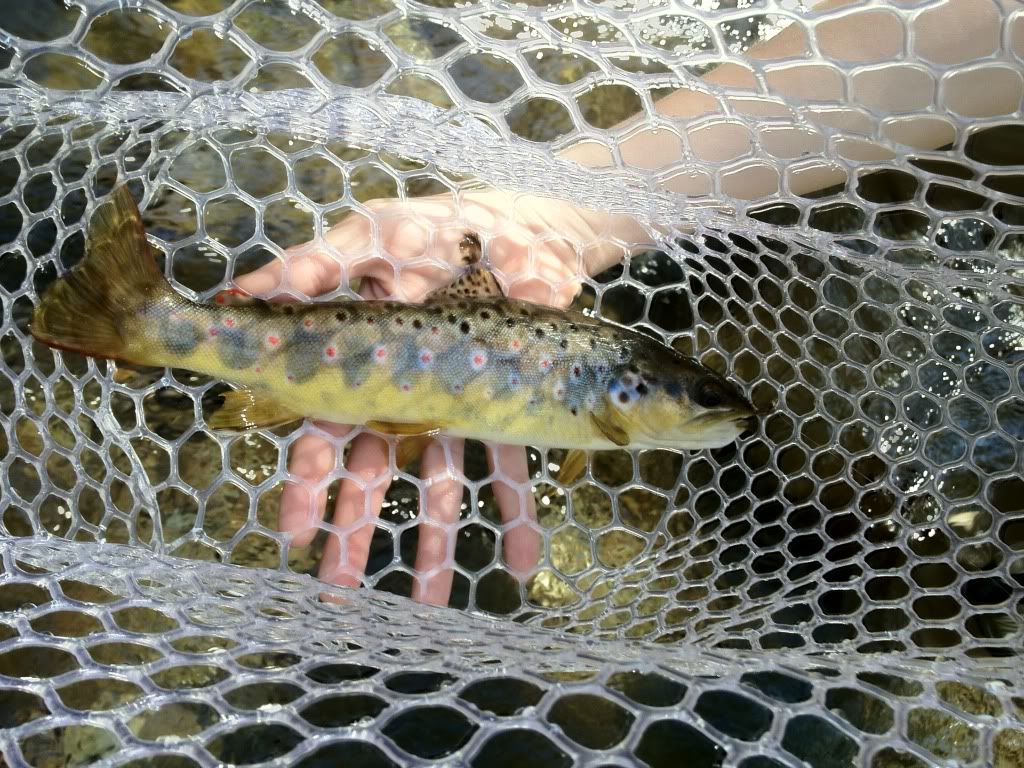 __________________
Kevin Brown
www.ksbphotography.net
"You wasted $150,000 on an education you coulda got for a buck fifty in late charges at the public library." – Will Hunting (played by Matt Damon), Good Will Hunting