I passed Jeff and Daniel up on Lynn Camp and went a bit farther up. Jeff was pretty occupied at the time so I didn't interrupt.
Around 2:00 or so, they really started hitting on dries. While I've had them dinking the dries on previous outings, this was the first day I've actually been able to hook 'em up. Here is the monster that got to be my first trout of the year ('bout time!)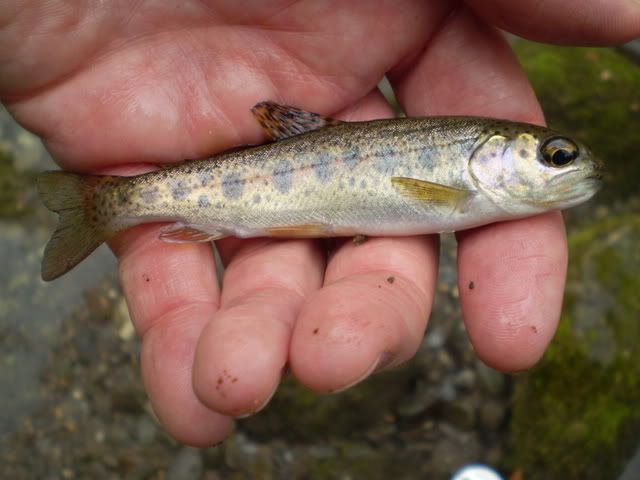 I caught 7 on a PA and 3 more shook off before I could get them to hand. Several small ones (the one above being the smallest of the day) but 3 in the 8" range.
Had many more banging the flies as they floated down. One pool in particular was full of fish on the rise. Great time on Lynn Camp and I can now quit pretending to fish with nymphs and get back to the fun stuff!
Got to meet Jeff and Daniel back at LRO. Nice to put names and faces together.