Took a family vaction through a couple different places. Started out at Delaware Water Gap where we spent a couple days canoeing and camping. I did manage to get to fish a small creek (Hornbeck Creek? (I think)) that I saw on the side of the road for about 45 mins one evening and picked up a small brown about 8 ". Had a nice picture of him but somehow deleted it by accident.
Then we headed up to the High Peaks region in NY. We took a nice hike up to a place called Rocky Falls. The brook is called Indian Pass Brook.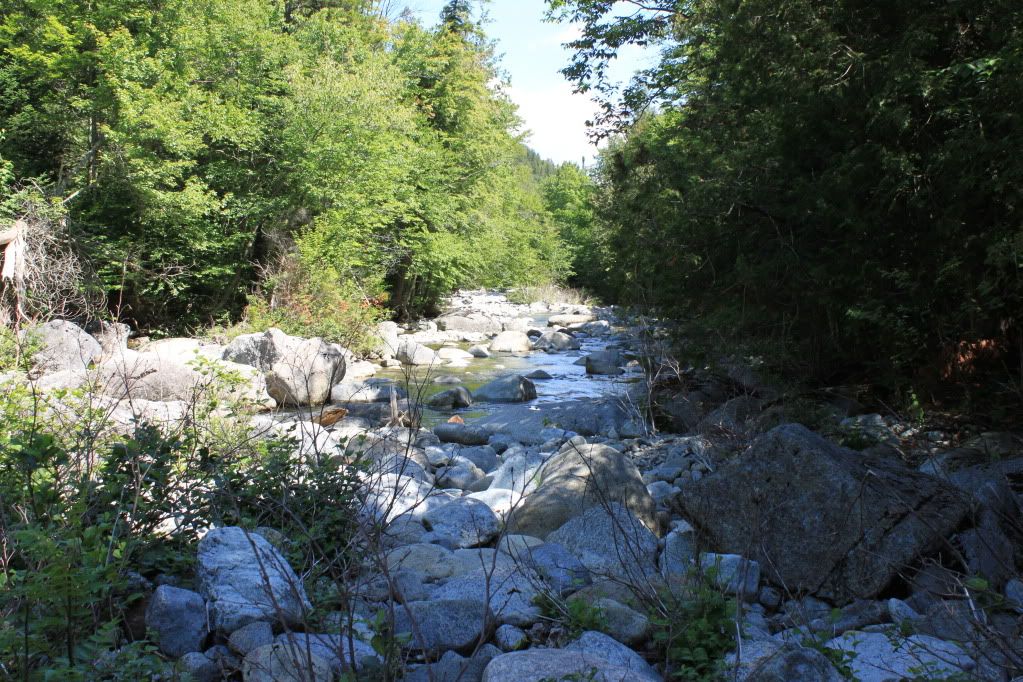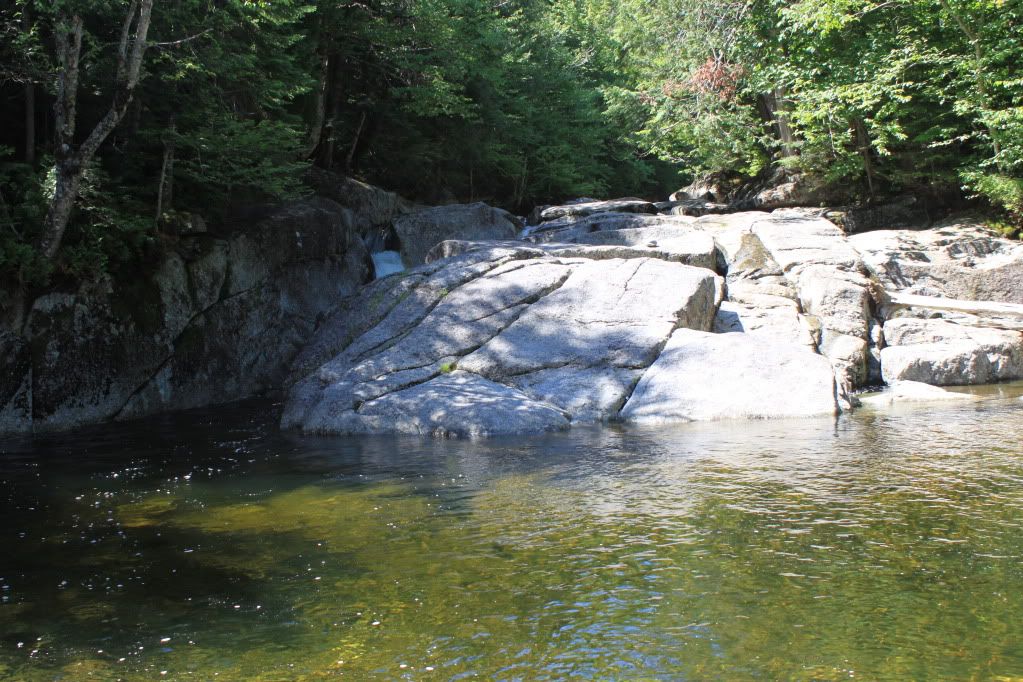 The kids had a blast swimming in it. We got there about 30 minutes before an on slaugt of day hikers. Luckily my wife suggested bring the fly rod. Befor e folks got there I managed to pick up 2 nice Brookies.
After being released he hung out for awhile before taking off.
After that the hikers showing up and they weren't all that interested in giving me some room where I could still watch the kids, which is okay, they had a right to the place as well.
Next night I got about an hour and a half to fish the West Branch of the Ausable. I found a nice stretch of pocket water to fish some dries.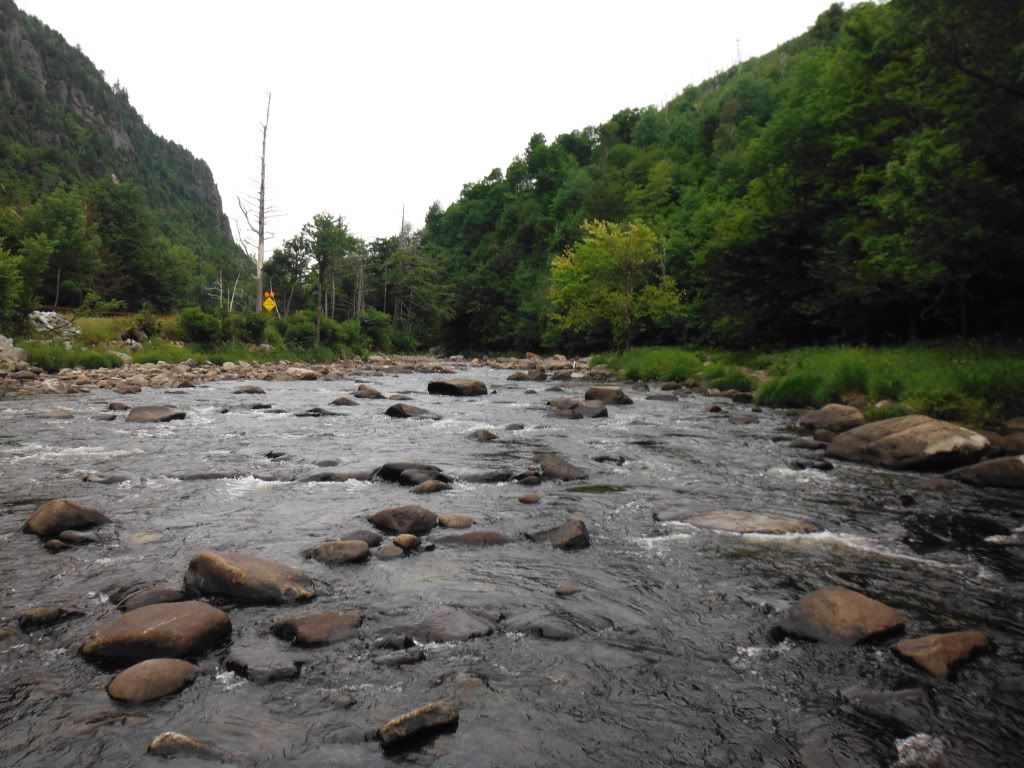 The water was warm but the action was hot. I landed 8 browns (8-14")
and
and 1 rainbow about 18". The picture stinks because I forgot my net, I was by myself, and he was not happy about being caught. It was a fun catch, he fought for about 10 minutes. I really wished I had the net because I could have landed him quicker. Took a good 20 minutes to get him revived to where I was comfortable that he would be okay. I kept thinking about thumping him on the head and keeping it but I was not 100% sure I was not in the No Kill Zone. Turns out I was not but that is okay because I am sure he was fine.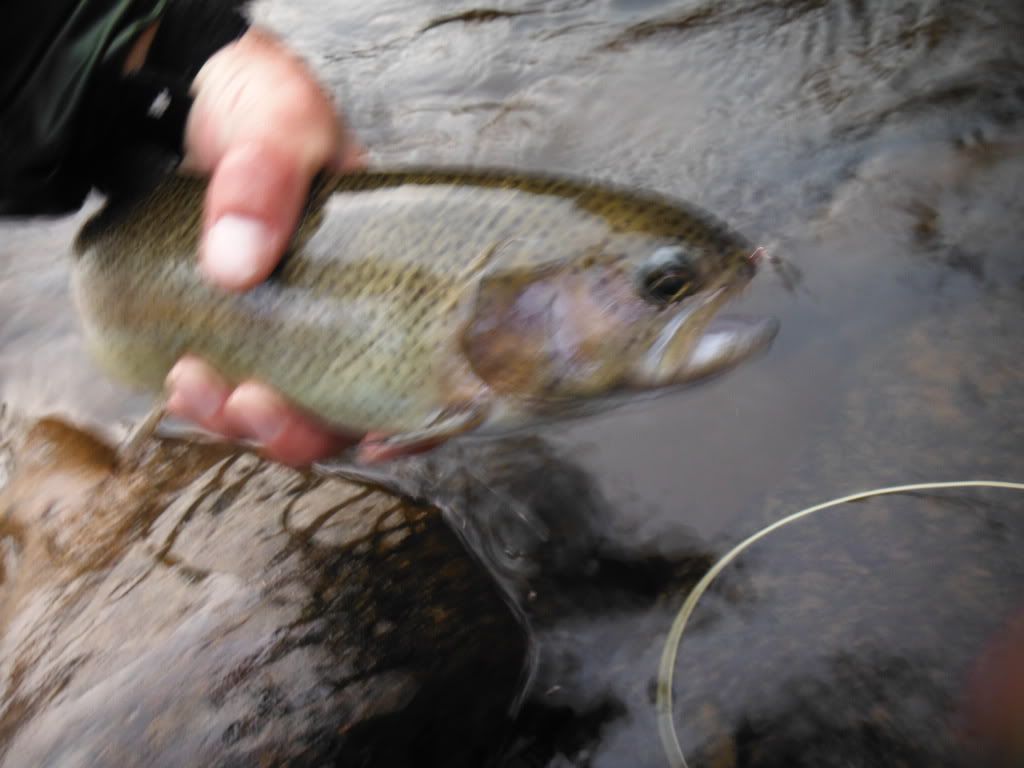 It was a blast. I had other hook ups and long distance releases as well and a few plain old misses.
Anyways, I still love the ADK's and miss them.