The Clinch on Saturday started slow for me, I mean slow, after swiming down to my favorite area after the flow stopped at noon. I also did not see a lot of action from anyone the fisrt part of the afternoon, maybe the wind, the colder temps the night before or maybe just maybe I stink!
Now duckypaddler always gives me a hard time about fish pictures, but the last year or so I have tried to limit my handling of fish for shots. I also kniow that duckypaddler works as hard as anyone in the conservation efforts and water sampling in the park. Crap, did I just give him a compliment, (note to self remember to edit this part)
This is a personal opinion that is fraught with danger and can open a can of worms that I will not address on here, like politics and religion it's a personal choice. I went to the ghost net a while back and really see less of a struggle of the fish when it is in the net, maybe just in my mind but I think it makes a real difference.
The reality is no matter what you use, unless you cut the line when you catch it, you are going to handle that fish, it is almost impossible to remove the fly even when you leave in the net. So I try leave the fish suspended in the net, in the water even while I take a picture of it, yes the quality of the picture is sometimes less because you don't get the full view of the fish, but it allows me to feel a little better thinking less trauma for the fish.
Now I fish sometimes around some of the best fisherman in the Clinch and the Smokies, recognized and unrecognized by our peer groups and see a variety of methods from no pictures, to documented in their fish diary, and pictures taken. So once again personal choice, I do feel that catch and release works best for me yet I understand on occasion a fine meal of fresh caught trout is fantastic and yes wild tastes 10 times better than stocked. I also think when introducing someone especially a child to fishing, the completion of the circle from catching to eating is important and can be a full lesson of the life cycle wrapped in a conservation message.
The pictures attached here today also show one of the fish in the water after being caught. The reason I have posted these shots that even after careful handling in my mind of the fish you can see due to the water clarity I was able to get a few shots as he rested about two minutes with his head literally on the rock composing himself before swimming off.
Now with that being said, I can promise you whenever or if ever I catch an outstanding example of my great fishing skills, I am subject to holding that baby up for a full blown selfie!
Nice bow with fly still attached, dry and dropper finally clicked about 5PM
Note to duckypaddler, different fish! Fly is on other side of mouth
Note the dry in the bottom of the net
I just like the detail and colors of this shot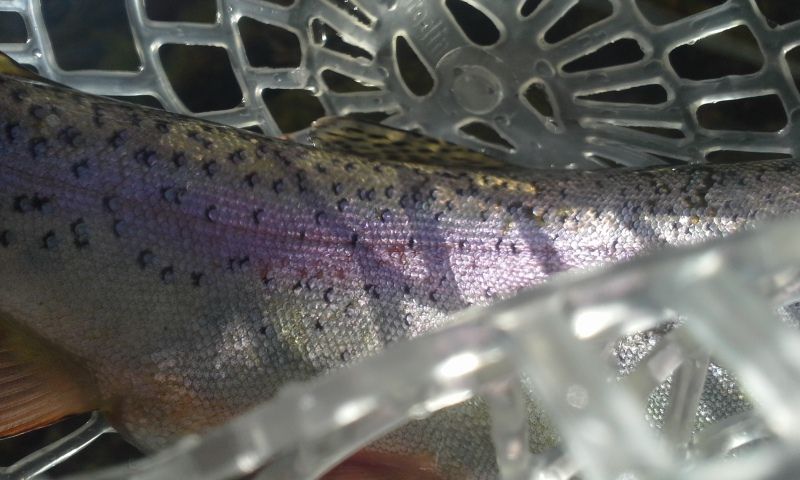 this is the first shot about 5 ft away after being caught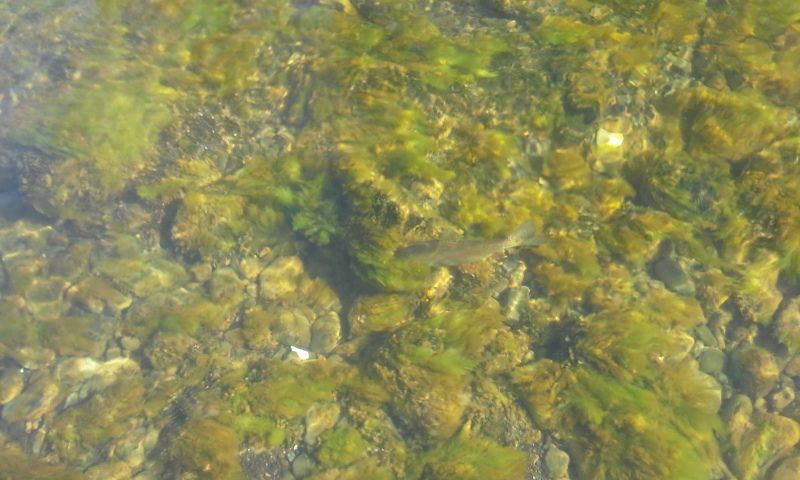 this is zooming in as he composed himself after release resting chin on rock
same fish right before he swam off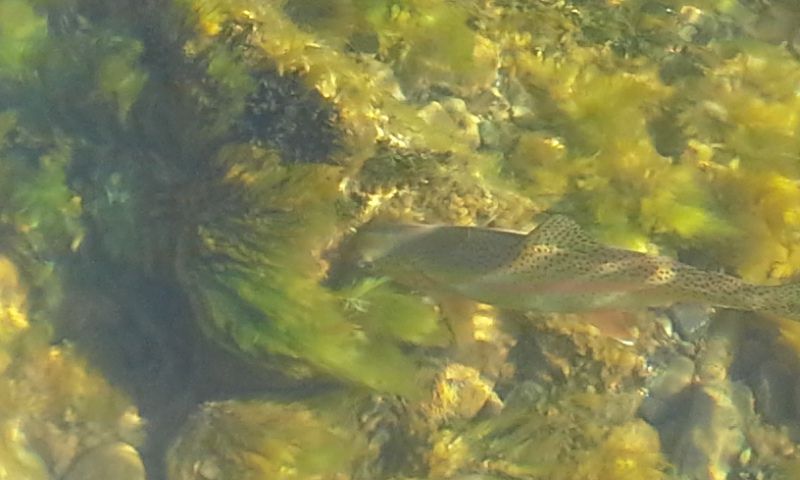 BONUS SHOTS FROM SMOKIES SUNDAY
Ducky I ran into Mblick (he posted on fishin buddy this week) as he came out of Elkmont from campsite 23 on Sunday, I told him you were the brookie man as he mentioned he enjoyed your posts (egad 2nd compliment of the day) He also gave me a Partagas cuban so you have been lowered on the friends page due to gifts to me naturally will raise you on list!
Here you go Matt I told you I would post a shot as I enjoyed your fine gift at the end of the day!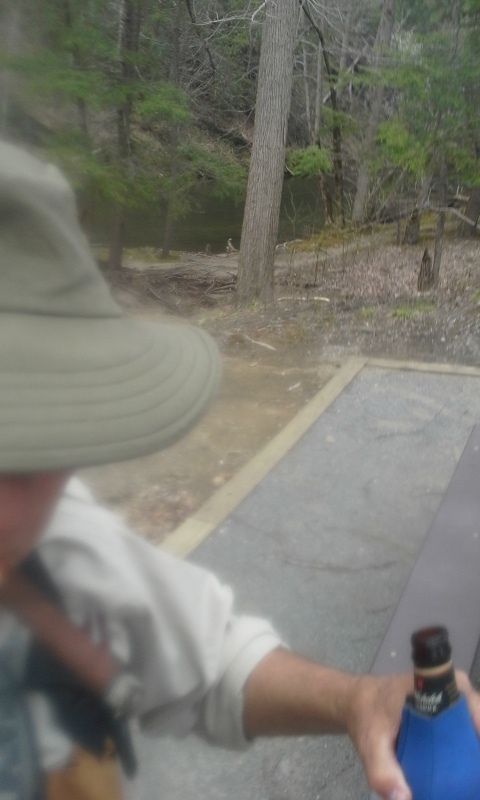 Here is a shot of a fine young turkey getting an early start tio school on Sunday evening