I have set my dates for a trip to the Seattle area. My brother lives there with the army and has been fishing this week. The chums have been running hard so far but he caught his first native steelhead today! I will be there Jan. 3-7 and they are supposed to be in full swing by then. There are so many rivers around his home that we will be able to mix in some salmon and steelhead. Needless to say I am excited about the trip. I am sure I will be in the shop before I go. I plan on buying a rod for the trip with the gift card I hope santa brings me.
Wanna say thanks to Daniel for the help with the TFO rod he helped me get as a gift for my bro. It just landed it's first steehead!
Here is on of the Chum Salmon!
http://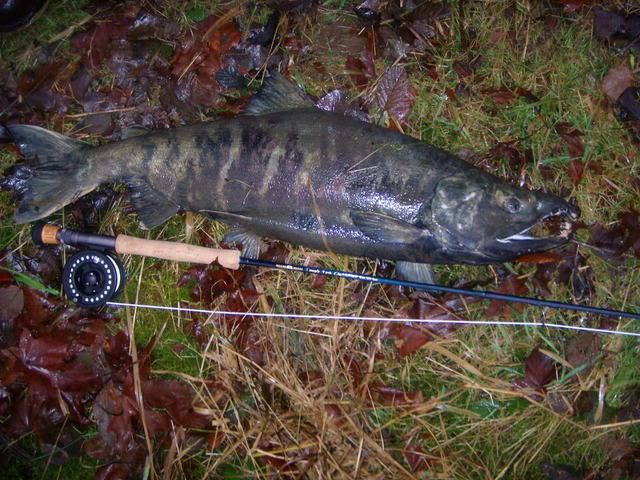 First Native Steehead!
http://