. I have never fished so hard in the east before. The elements combined with tenacity of these rivers makes it for a very demanding pace.
The first two days I saw only two fish. I was impressed with my patients and stuck with it. The weather the first day was 50 and overcast. It was alot like home this time of year. The second day it snowed in the morning and it was what I thought Steelhead fishing was supposed to be. This was not the case as I was shutout again.
I have read alot about the beaver ponds out west. After two days of battling some of the toughest rivers I have ever waded, the thought of trying some pond fishing sounded nice.
This pond was holding alot of fish. I caught 3 Rainbow and 1 Steelie on black wooly bugger pattern I have learned to tie. This was extremly satisfying. This was one of my first flies I tied and after the four fish it was shredded.
I will post pics as soon as I get back home. I had a great time on the trip. The first two days of fishing were very rough and I didn't catch any fish. My hard work ended up paying off. I pushed myself hard to find and catch these fish.
I fish the Green River(Very Beautiful), Puyallup River(Very Rockie), and the Carbon River. The fish were in the beaver pond on the river that which I promised I would not give the name away.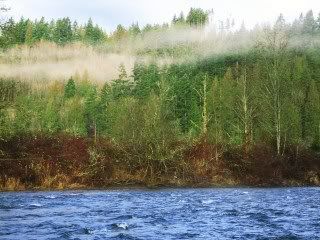 http://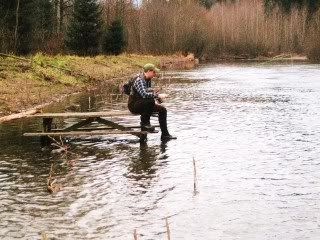 http://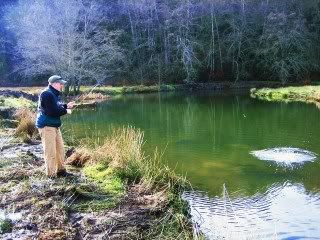 Check out that LRO hat!
http://
]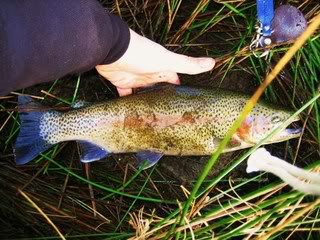 http://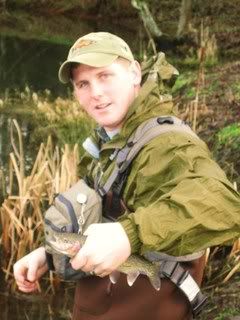 http://
Aaron