It is time to start thinking about holiday gifts. Our gift cards are perfect. You can by them in any amount, buy them by calling the shop at 877-448-3474, buy them online HERE or come by and get one in person. They can be redeemed at the shop, online or over the phone.
Big Fly, Little Fly, Red Fly, Black Fly and Dr. Seuss
by David Perry
David is a river guide with extensive experience on our tailwaters. This is the last of a three part series full of helpful hints to those who fly fish. Read David's story HERE.
Troutfest 2010 is in the planning phase. Coming back next year will be Lefty Kreh, Joe Humphreys, Jim Casada and many others. The Banquet will be held Friday evening May 14th. The Fly Fishing Exposition will follow on Saturday and Sunday May 15th & 16th 2010. Visit the Troutfest Website HERE for more information. You should make your plans now to attend.
See the new Fishpond gear for 2010. Most of it will be available at at the shop in a week or so. See it HERE.
Read some of the past Fishing Reports written by Byron Begley HERE.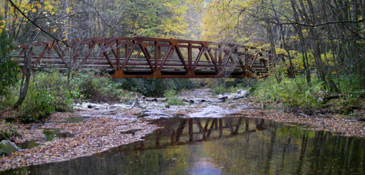 Fall is for Dry Flies by David Knapp
David has spent many days fishing in the Smokies. When he worked at the shop during summer break he fished the Park almost every day. And, he learned from the experience. This article makes sense, it is for the Fall angler and you will find it very interesting. Read David's story HERE.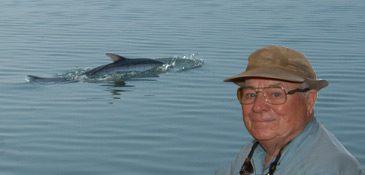 Attractor Flies by Lefty Kreh
Lefty always makes a lot of sense. Everything he writes strikes a cord of common sense. Obviously, Lefty has given a lot of thought to flies. Many of us have seen what he talks about here work and work well. Any fly angler can learn from this story. Read Lefty's article HERE.
Tying Barr's Slumpbuster by Steve Yates
Steve is a master fly tyer, one of the best you will ever see. He has a wealth of fly fishing knowledge to go with his tying talents. The Slumpbuster, invented by John Barr is a deadly streamer pattern that can be used anywhere. Lear how to tie it from Steve HERE.
TWRA Enacts New Regulations for the Caney Fork
by Byron Begley
Tennessee Wildlife Resources Agency makes unprecedented changes in trout Regulations on the Caney Fork River with restrictions on rainbow, brown and brook trout. Read more about their Trout Management Plan for this river HERE.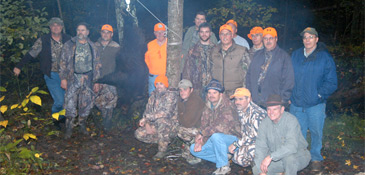 Wild Boar and Bear Hunting by Byron Begley
Here are a few pictures from a recent boar and bear hunt taken by Byron. There is no story, just a few photos. See them
HERE
.
That's right. We're 1 year old, this is the 12th issue. I would like to thank all of our writers and contributors. Without you this would not be possible. And thanks to our subscribers. We hope you enjoy this newsletter. Byron