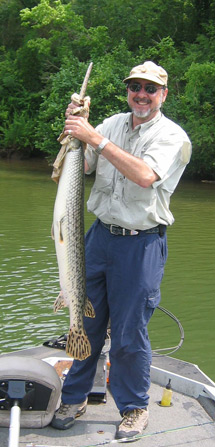 The Rope Trick
By Gary McCown
In the early 1990's Gary read about fishing for Gar with a fly rod. He and his son caught several one day and Gary started on a quest to catch large gar on a flyrod. Here is his story about how it all started.

Read Gary's Story Here


Troutfest is two weeks away. We are expecting a huge crowd. The banquet/fundraiser will be held at the Townsend Visitors Center on Friday May 15th at 6:00 pm. We are expecting 250 to 300 attendees. Around $20,000 worth of auction items and prizes will be there for you. Lefty Kreh, Joe Humphreys and Bob Clouser will be there.

The Fly Fishing Exposition will begin the following Saturday morning and run through Sunday afternoon. There will be National Manfacturers booths, 42 fly tyers demonstrating, Free Seminars conducted by Lefty, Joe and Bob. It will be an event like you have never seen before.


READ MORE HERE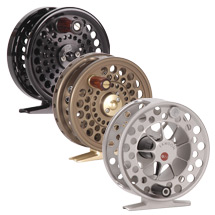 There are a lot of trout reels to choose from. Some have disc drags, others have a spring and pawl system. The more expensive reels are machined, the less expensive reels are cast. There is a lot to think about when purchasing a reel. Here is part of our vast selection.


The links above will take you to the pages on our main website and tell you about our classes that will be held this year. Our beginner fly fishing classes are offered twice each month from March through October. Aquatic Entomology for Anglers with Dr. Brad Cook are also very popular. Here you can learn about the aquatic insects that live in the streams. With Dr. Cook you will spend half of the day in the classroom and the second half on a Smokies stream collecting insect samples and identifying them. These classes fill up quick. Call us Toll Free at 877-448-3474 to book a date.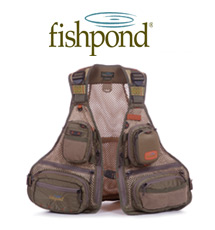 Register to Win a Fishpond
Sagebrush Vest
The Fishpond Sagebrush Vest is one of our most popular pieces of gear. It is cool in the summer due to the mesh construction and completely adjustable so one size fits all.
Read How To Register Here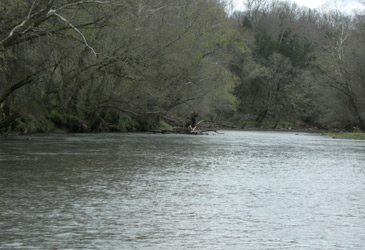 Observations from the Tailwaters (Part II)
By David Perry
David is a fly fishing drift boat guide from Middle Tennessee. This article is Part II in the series. David talks in depth about where and how to fish different types of structure found in our tailwaters. This information will prove to be very useful to you if you fish larger rivers just about anywhere.
Read David's Article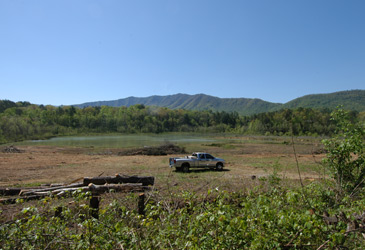 Re-Birth of a Lake by Byron Begley

It's almost a dream come true. Laurel Lake was built by the CCC 60 years ago. Located near Townsend the 50 acre impoundment provided recreation opportunities for the local area residents and tourists. In 1993 the dam was determined to be unsafe and the lake was drained. Today, local residents decided they want their lake back and we are going to get it.
Read The Story Here.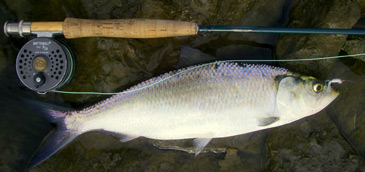 Tennessee Tarpon By David Knapp
While in college in Chattanooga David spent time fishing below a nearby dam. One of his favorite times of the year was the river herring spawn. David is an excellent angler no matter what he is fishing for. He loves it all.
Read David's Article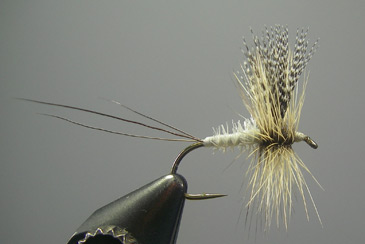 Tying the Dette Coffin Fly
By Steve Yates
Steve Yates ties some of the most beautiful flies we've seen. The Coffin Fly came from the Catskills area of New York and it represents a Green Drake which is common in that area. This tie is a true Catskills pattern and it is beautiful.
Learn to Tie the Coffin Fly Here.

Spring Gobbler Season
By Byron Begley
This is a story about friendship and seven guys having a good time. Of course we do harvest some wild turkeys but having best friends spend four days together in the wilderness is the main reason we are there. The hunting camp requires five stream crossings, driving through the water, not over it. For twelve years we have been doing this. We'll do it the rest of our lives.
Read Byron's Story Here.

Our April giveaway was a
C & F Fly Box. The winner is
Pat Shires from Knoxville, Tennessee.
Contratulations Pat.

Thanks to all of you for subscribing
to The Little River Journal
We hope you enjoy it!