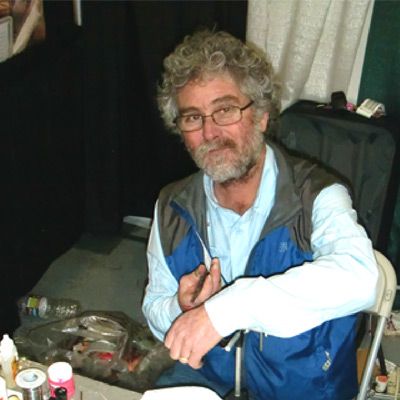 Scott Sanchez - Jackson, Wyoming

Scott started fly fishing and fly tying at the age of 12. He grew up in Salt Lake City and tried his self-taught flyfishing skills on the trout of the Wasatch front. Fortunately, these fish were forgiving of novice abilities.

At 14 he taught his first fly tying class. He has worked in the fly fishing industry for over twenty years. This includes being assistant manager at Jack Dennis Sports, wholesale manager at Dan Bailey's, tying flies commercially, helping with video and book production for Snake River Books, guiding, consulting work for Dan Bailey's, working at the Austin Angler and being the Texas rep for Scott Rods. Scott is a member of the Scott Rods Pro Staff, and is the fly tying columnist for American Angler.

He is featured in the video "Understanding Fly Tying Materials" and has done fly tying demonstrations as well as slide shows, fly tying and flyfishing instruction. He has written articles and sold photos to American and Japanese publications, and his flies have been featured in many books and magazines. His photos have won regional and national awards.

Scott's books Introduction to Saltwater Fly Tying and A New Generation of Trout Flies are highly acclaimed and are a welcome addition to angling literature, and in his third book, a fly tying tribute, A Never Ending Stream Scott provides the text, photos and illustrations to tell the stories. Scott has been the featured guide on many national TV programs. He has been around the One Fly Contest since the beginning and his Double Bunny has won the prestigious event three times. Scott is in demand at One Fly time for his bombproof flies.

Many consider him to one of the more innovative tyers. He has thirty years of experience fishing the Greater Yellowstone area. He has fly fished for numerous species in Wyoming, Montana, Idaho, Colorado, Utah, New Mexico, Florida, Missouri, Tennessee, Texas, California, the Virgin Islands, Hawaii, Brazil, Belize, and France.