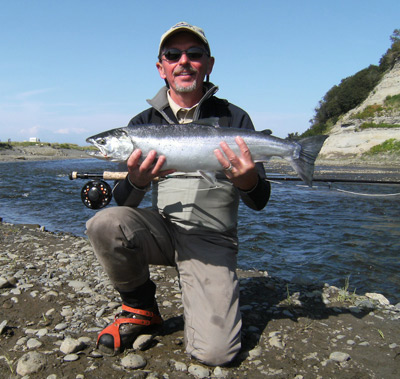 Mike Bryant - Townsend, Tennessee

Mike has been flyfishing and tying flies for the past fifteen years. He has been flyfishing for trout, smallmouth, largemouth, salmon, steelhead, tarpon and bonefish in Alaska, Colorado, Florida, Michigan, Montana, Ohio, North Carolina, Pennsylvania, Puerto Rico
and Tennessee.

Mike has been tying flies for almost as long as he has been flyfishing. He has attended many fly tying classes from A.K. Best, Walter Babb, Dave Brandt, Dave Engle, Bob Clouser, Chris Helm, Mike Lawson, Wayne Luallen, Roger Lowe, Skip Morris, Jim Teeny, April Vokey and
Glenn Weisner.

Mike currently resides in Townsend, TN; and is currently serving as Vice Chair of the Tennessee Council of Trout Unlimited.