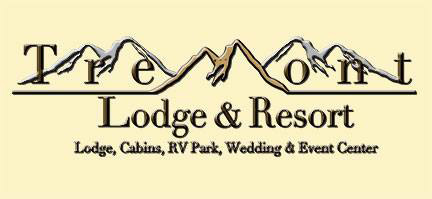 Special Fly Tyers Weekend Rates
Tremont Lodge and Resort partnered with Little River Outfitters to bring back the Fly Tyers Weekend event. Special rates apply for this event. A Deluxe Room is $110 per night, Standard Suites are $84. Rates are lower Sunday through Thursday. This amounts to a 15% discount off the Lodge's regular rates for FTW attendees.


Call 865-448-3200 to make a reservation.

Tell the person taking your reservation you are attending
Fly Tyers Weekend to receive your discount.


I met Wilson Reynolds about 10 years ago. He purchased a nice campground located next to Great Smoky Mountains National Park at the Townsend entrance. He is an avid fly fisherman and hunter. We hit it off and became friends. I watched as Wilson improved the campground, making it a showplace in our town. Additionally he bought and built some cabins for guests to rent. He called his business "Tremont Outdoor Resort".
Late in 2013, Valley View Lodge was repossessed by a Knoxville Bank. The wonderful 16 acre property right in town was in bad repair. Everyone in Townsend wondered what would happen to it and how it would affect the overall look of our town when the 2014 tourism season started. After all, it was closed for business, it was so large, centrally located, and managed by a bank. We didn't have much hope.
Wilson bought it from the bank and immediately began a multi million dollar project to build this property to the highest standards possible. He gutted the rooms completely and remodeled, replacing all bath fixtures and furniture. Tremont Lodge is the first in Townsend to earn the Tennessee Green Hospitality Certification. Wilson named it "Tremont Lodge and Resort" which is now a sister property to "Tremont Outdoor Resort".
With 132 rooms and a 5,000+ square foot meeting and event center, it is the largest accommodation in Townsend. The Grand Lodge Building is constructed from huge round log timbers and features the original bar from the 1892 Chicago Worlds Fair. I have watched the progress, often visiting with Wilson and his great staff all year. The transformation will be complete by November for Fly Tyers Weekend. Wilson and I teamed up for this event and we are both excited. I am very happy for our town. Everyone seems to feel the same way.
Byron Begley