Townsend, Tennessee - Great Smoky Mountains National Park
Welcome to the Fishing Report. It is a bright sunny morning in Townsend. It is especially nice to see the sun out shining after the storms we've had over the past few days. Our thoughts and prayers still go out to those affected by the storms. The death toll across six southern states has reached 297 as of this morning. What a terrible disaster. According to the weather channel, this is the deadliest outbreak since tornadoes hit a dozen states in April of 1974.
Highs for today will be in the low to mid 70's. It is suppose to be partly cloudy to sunny throughout the day. Water levels are perfect right now. The flow this morning in Little River was 2.06' or 227 cfs. Average flow for this day is 244 cfs. Many people called the shop yesterday expecting all waters to be blown out in the area. This is not the case. The national park did not get the heavy rains like other parts of East Tennessee received the other night.
I went fishing after work yesterday. I fished the middle prong of Little River for a little over two hours until dark. The fishing was fantastic which made for a great evening. I caught the majority of my fish using a #14 Yellow Stimulator with a #16 BH Tellico nymph dropped off the back. They were hitting both dry and nymph. I saw a good number of yellow sallies crawling on the ground and several were coming off the water. There were quite a few caddis in the air as well. I would make sure to have some Yellow Stimulators, Parachute Adams and a couple different colored Caddis patterns with you today. Along with some BH Tellicos, BH Pheasant Tails and BH Hare's Ears for fishing a nymph or dropper rig. I fished quickly yesterday evening, not knowing who or how many might have fished the same run earlier in the day. Three or four good casts in a pool or pocket then I was on to the next one. Any one of the three prongs of Little River would be good choices to fish today. Like I said earlier, water levels are perfect right now throughout the park and were seeing lots of bugs starting to come off.
It is safe to say that I am no longer a Fishing Report virgin. It is not as lengthy as Byron or Daniel's but I'll work on that. I included a few pictures from my outing yesterday evening.

Have a great day and thank you for being here with us.

Ethan McGroom
April 29, 2011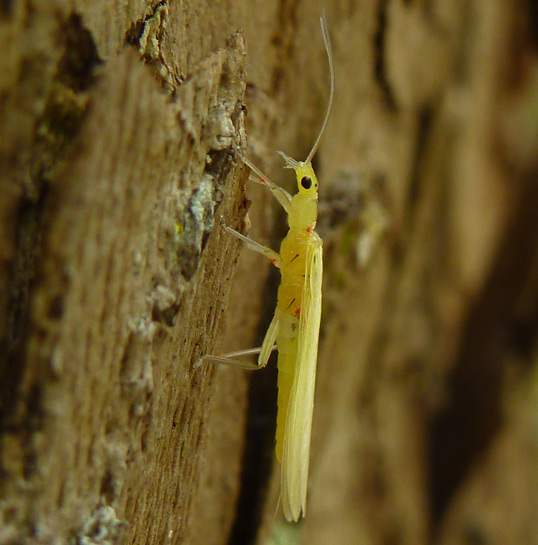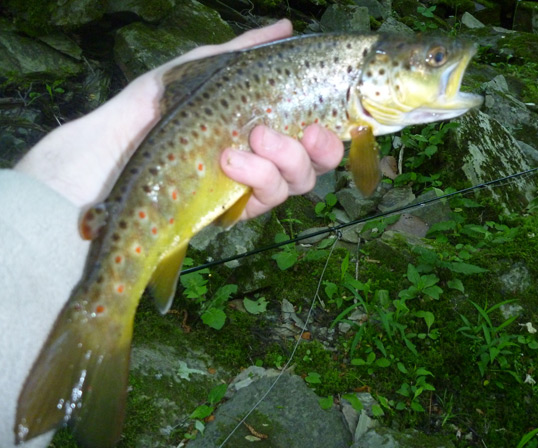 Respond to: Byron@LittleRiverOutfitters.com


FLY FISHING CLASSES
Our fly fishing classes will be offered from March to October 2011. To sign up just call the shop at 877-448-3474. You can read more on our website in the Schools Section. The fly fishing class schedule follows:

Saturday March 26 – Beginner Day One
Saturday April 9 – Beginner Day One
Saturday April 30 – Beginner Day One
Sunday May 1 – Beginner Onstream Day Two
Saturday May 7 – Beginner Day One
Saturday May 21 – Beginner Day One
Sunday May 22 – Beginner Onstream Day Two
Saturday June 11 – Beginner Day One
Saturday June 25 – Beginner Day One
Sunday June 26 – Beginner Onstream Day Two
Saturday July 9 – Beginner Day One
Saturday July 23 – Beginner Day One
Sunday July 24 – Beginner Onstream Day Two
Saturday September 10 – Beginner Day One
Saturday September 24 – Beginner Day One
Sunday September 25 – Beginner Onstream Day Two
Saturday October 8 – Beginner Day One
Saturday October 22 – Beginner Day One
Sunday October 23 – Beginner Onstream Day Two
Respond to: byron@littleriveroutfitters.com