Townsend, Tennessee - Fly Fishing in the Great Smoky Mountains National Park, East Tennessee and Western North Carolina

Welcome to the Fishing Report. It is overcast and 61 degrees in Townsend this morning. The thunderstorms that were expected yesterday and last night never happened. There is only a 40% chance for rain today. We dodged the bullet, I think. Life is good!
Little River is flowing at 430 cubic feet per second (cfs) or 2.56 feet on the gauge. That's good. Median flow for this date is 235 cfs. When the flow gauge reads 2.5 feet, that is on the high side of good. The low side of good is 2.0 feet, 6 inches lower. We can't complain about the flow.
The water temperature was 56.6 degrees at 7:55 am. That is excellent. That reading is taken at the USGS station just inside the Park on Little River. The water will be cooler higher in the mountains and warmer later today.
Fly fishing in the Smokies was excellent yesterday. Alex, who runs the fly fishing operation at Blackberry Farm told me last night about his day in the Park with one of their guests. He said Yellow Sally Stoneflies were everywhere, on the rocks, on the water, flying around and trout were slurping them down. He went on to say that fishing got slow late in the day. Light Cahills were hatching but the trout were just slapping at them. I guess those fish were full from eating all of those stoneflies and not serious about the Cahills. Alex's client had a great day using a yellow Neversink Caddis.
Fishing should be great today too. And, my prediction gets better. Next week is going to be awesome. It is going to be warm and there is no rain in the forecast. Smokies fishing will be good to excellent for a while. We have plenty of water and it is going to be warm, not too warm, just right. Go fishing. I am going fishing, often over the next few days.
Fly fishing on the lakes will be excellent too. The water in many of them will be perfect, especially after we get through Monday. Warmer air will move in Tuesday. We have so many large lakes around here and the temperatures will be different in most of them. I think the conditions will be perfect at Tellico Lake.
Smallmouth bass, bluegill and shellcrackers are what I'll be after.
See the fly below? It is the Neversink Caddis in size #16. It has become our best selling dry fly. The trout think it is a Yellow Sally stonefly. These stoneflies hatch here for months, usually starting in April. Right now they are on the water all day. In a few weeks as we move into Summer, you will see heavy hatches in the evenings.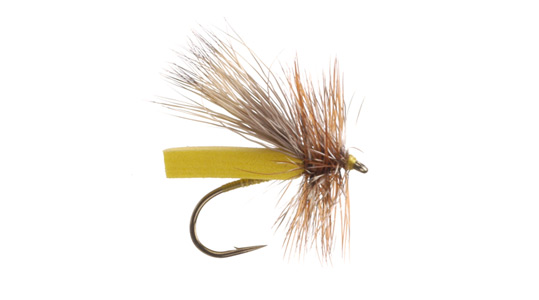 Yesterday, I walked around the fly department making sure we had plenty of what we need displayed. I looked in the bin that holds the #16 Neversink. There were only 6 flies in the bin. I looked through our boxes of back stock. No, Neversinks. I asked Bill. He said he thought we were out. Daniel was with a customer so I couldn't bother him.
Being out of a #16 Neversink Caddis, right now is like a lumber yard being out of eight foot two by fours. It's like a grocery being out of beer or frozen pizza. Sweat popped out on my forehead. I walked next door to the Post Office. There, we had a box from one of our fly companies. The box was large enough to have several hundred dozen flies in it. I brought the box back to the store and Bill opened it. We peered in. We had to move some boxes of flies around but there they were, 24 dozen #16 Yellow Neversink Caddis. That's enough to get us through the weekend and at least until later next week. We can order more Monday and get them in two days. They come from Pennsylvania. Whew!
If you want to read more about this fly or order some online, CLICK HERE. This fly is my dry fly pick for the Southern Appalachians, Spring through Summer. This fly is also the pick of a lot of other anglers who fish the Smokies.
I'm serious, excellent fishing in the mountains is upon us. The Fishing Gauge does not indicate that. I bet it will later next week. Get out there and fish.
Have a great day and thank you for being here with us.
Byron Begley
May 11, 2013