Townsend, Tennessee - Fly Fishing in the Great Smoky Mountains National Park, East Tennessee and Western North Carolina

Welcome to the Fishing Report. It is sunny and 72 degrees in Townsend. The power failed at our house at 6:45 am this morning. I was reading an article about Laurel Lake on the Times website. Since I was quoted and my picture was on the page I was interested. Sometimes our power goes off momentarily then comes back on. Not this time. I did get a shower in but no ironing or shaving this morning. I feel like I'm on vacation.
On my way to work I could see that the whole town was without power. I stopped at the IGA to buy a hard copy of the newspaper. Their power just came back on but we had to wait a while for them to open. I met two nice guys and we had a good conversation. They finally opened, I got my newspaper and drove to the shop.
Our security alarm was activated, I mean really activated. I could hear the recording from the parking lot, "Leave this area immediately". I reset the alarm and called the Sheriffs Dispatch so the police would not show up. While I was talking to the dispatcher our security company called.
Now, everything is working fine. I left for work at 7:15 am and I'm beginning to write this report at 8:25 am.
Little River is flowing at a great rate, actually right about normal for July 16th. Flow is currently 145 cubic feet per second (cfs). Median flow for this date is 153 cfs. The water temperature is 70 degrees at 8:25 am.
Fishing is really good in the Smokies. The water flow is good, the temperature is good and we should have plenty of cloud cover over the next few days which helps anglers. It is sunny right now though. Over the next 10 days we will have a good chance for rain every day, between 30% to 60%. Humidity is high and it will be fairly hot during the day, which increases the likelihood for afternoon thunderstorms. That is a good thing.
Trout are taking dry flies and nymphs. I would use a Parachute Adams, any Yellow Sally Stonefly pattern, terrestrials, Bead Head Pheasant Tail, Prince Nymph or a Green Weenie. The trout are not particular right now. They just want food. Most important to the angler is staying hidden and getting a good drift. If your fly is a reasonable Smoky Mountain offering the trout should respond.
A little over a year ago our classroom was packed with people who came here to discuss re-building Laurel Lake. The group was diverse. It included citizens from Townsend and Laurel Valley. We had plenty of officials here including our State Senator, our State Representative, our County Mayor and two County Commissioners. Almost all of us knew Laurel Lake when it existed. The folks at that meeting elected me to be Chair of the informal group of citizens and government officials. I have taken this responsibility very seriously.
Built by the Civilian Conservation Corps (CCC) in 1935, the lake was close to 50 acres in size and was surrounded by mountains. It was one of the most beautiful places I have been in my life. Seepage was found below the dam. Nobody knew where it was coming from. The State of Tennessee Safe Dams Project mandated that core drilling or geotechnical testing be done. The City of Townsend owned the lake and property but did not have the money to correct the problem. The lake was drained. The property was conveyed to the State and then to the County which owns it now. A small pond remains with wetland areas in the old lake bed.
A large engineering firm volunteered to develop a concept plan at no cost. I will be working with them this week. I formed a concept plan committee. We made some decisions about how this could be done while protecting the water quality and the new wetlands. One component of the plan is to have a walkway extending over the wetlands so people can enjoy them. People can't visually experience a wetland well without a walkway. By definition in Tennessee, a wetland is covered by 2 feet or water or less all year. A wetland acts as a water filter and provides a home for many interesting creatures such as small fish, turtles, frogs, plants, birds and plankton. We will be able to stock native fishes that would not survive in a lake but would live comfortably in a wetland.
The lake will offer excellent warmwater fishing opportunities nearby. We need that in the worst way. I don't know how many times during the Summer, families with young children come in here and ask, where can we take our kids fishing.
That's a tough one. Little River through town becomes a tubing attraction during the Summer months. That does not bode well with someone trying to fish during three months out of the year. You can't fish with bait in the Park. I usually send them to the Little Tennessee River lakes 35 to 45 minutes from here. There are very few places there where a family can sit down in a nice setting and let their kids cast a spinning outfit loaded with a bobber and some worms. The launch ramps are about the only options.
I could send them to Laurel Lake. Laurel Lake will have a large trail system with plenty of places to fish from the bank using bait or spinners. It will also be an excellent place to launch a canoe and do some fly fishing. And there, a person can learn about wetlands. I love visiting wetlands, especially when I can walk right out over them. Given the chance, other people can enjoy a wetland and learn valuable information from the experience. We plan to have interpretive signage about wetlands on the walkways.
If you want to learn more you can read the article on the Daily Times website that was published this morning by CLICKING HERE.
There is another good article on the Times site that was derived from an interview I gave a few months ago. It is more specific about the steps we will take to get this lake built. CLICK HERE.
And, read what the Daily Times had to say in their editorial by CLICKING HERE.
We will erect a sign on the property soon, asking the public to comment on our plan. We will hold a public meeting for that same purpose. This is part of the permitting process required by TDEC.
This is one of the most interesting and beneficial things I have ever worked on. I would like to say "failure is not an option". Unfortunately, it could fail for a number of reasons. But I'm going to try my best to make sure it doesn't and this project is at the top of my list for community service, at the very top. This project is also very important to a lot of other folks. Most of them are old enough to have experienced the beauty and fishing at Laurel Lake.
Have a great day and thank you for being here with us.
Byron Begley
July 16, 2012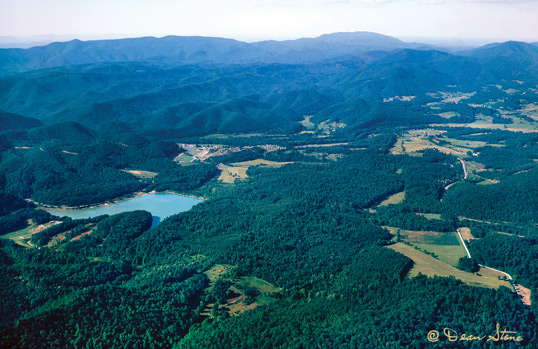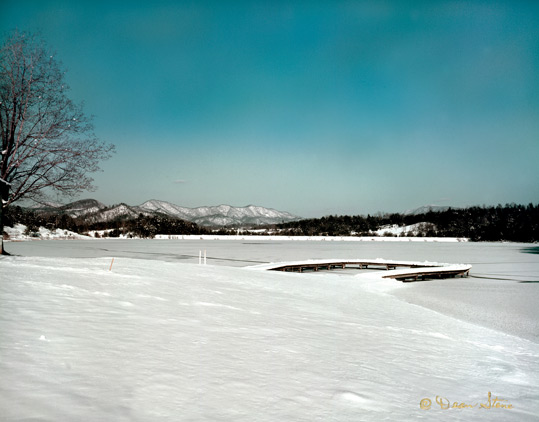 Respond to: byron@littleriveroutfitters.com