Townsend, Tennessee - Great Smoky Mountains National Park
Welcome to the Fishing Report. The sky is blue and the air is a warm 72 degrees in Townsend this morning. Traffic is light as it should be on a Monday. I stopped at the river to take the water temperature. It was peaceful down there. I wanted to stay and watch the water flow by. But, there is stuff to do so here I am.
Little River is currently flowing at 136 cubic feet per second compared to median flow for this date of 111 cfs. We may get some rain this afternoon and tomorrow too. We'll take it. Fishing has been very good this year in Great Smoky Mountains National Park. Near normal water flows have helped. Extremely hot temperatures have not helped. But, compared to 30 years ago when I first started fly fishing here, the trees have grown taller and wider. The water stays cooler even when it is hot.
Terrestrials are working best. Beetles, ants and Green Weenies top the list. Yellow Sally stonefly patterns are working well too. Though the water level in Little River is above normal, it is still low compared to Spring flows. Some anglers find this level to be easier to fish. I like it higher. You won't catch trout in the slow pools during the day. You might see some fish out in plain view early or late. But when the sun is shining, they are hidden in the riffles, under rocks or near woody debris. You will get more strikes with lighter tippet.
I don't know what's going on in the impoundments. Herb and I are going to one of the lakes on Wednesday. I'm not expecting much action but you never know. He just retired as Executive VP of the Smoky Mountain Convention and Visitors Bureau. His tenure ended June 30th and I have not seen him since. We may just cruise around in the boat and talk. We've got a lot of catching up to do.
One really interesting project we are working on together is Laurel Lake. This 50 acre impoundment was drained 20 years ago. The old lake bed sits on about 120 acres of county owned property. Here is a good article for you to read in the Daily Times. CLICK HERE.
Laurel Lake was built in 1935 by the Civilian Conservation Corps. The property included a youth camp. It was used for football camps, boy scouts, church groups and other organizations. I have been adding new photos to the fishing report since Saturday. The one I added today is of the youth camp. The interior of the "U" shaped dock was for the young kids to swim in. The older kids could swim outside the dock inclosure.
These photos were taken by Dean Stone. Dean has been the editor of the Daily Times for decades. He is letting us use these pictures for promoting the re-build of Laurel Lake. I was chosen by the group to Chair the effort. Currently we are developing a concept plan through a small ad hoc committee.
If you are interested in helping with this effort please send me an e-mail and I'll keep you up to date on the progress and where you might fit in. As you can see, bringing this lake and property back for public use would be a huge asset for our area.
Have a great day and thank you for being here with us.
Byron Begley
July 18, 2011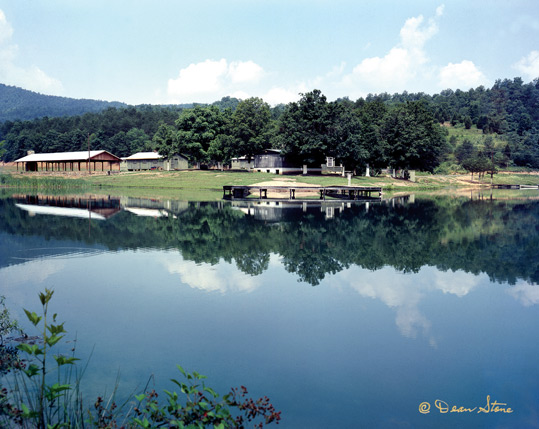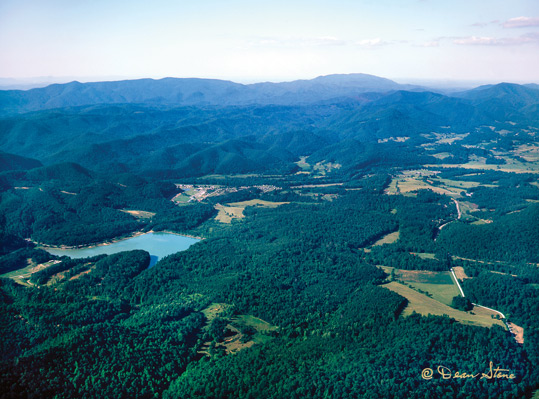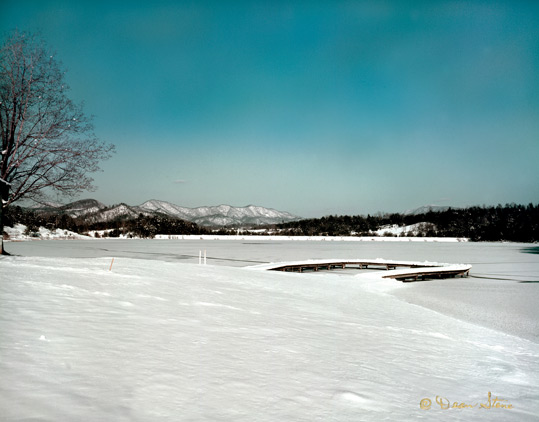 Respond to: Byron@LittleRiverOutfitters.com


FLY FISHING CLASSES
Our fly fishing classes will be offered from March to October 2011. To sign up just call the shop at 877-448-3474. You can read more on our website in the Schools Section. The fly fishing class schedule follows:


Saturday July 23 – Beginner Day One
Sunday July 24 – Beginner Onstream Day Two
Saturday September 10 – Beginner Day One
Saturday September 24 – Beginner Day One
Sunday September 25 – Beginner Onstream Day Two
Saturday October 8 – Beginner Day One
Saturday October 22 – Beginner Day One
Sunday October 23 – Beginner Onstream Day Two
Respond to: byron@littleriveroutfitters.com