Townsend, Tennessee - Great Smoky Mountains National Park
Welcome to the Fishing Report. It feels a little like Fall this morning in Townsend. The sky is overcast, the temperature is 67 degrees and it is breezy. Tonight the temperature is supposed to drop to 61 degrees in the valley. It will be really cool in the Smokies tonight.
Little River looks good but the flow is dropping. Right now the flow is 79 cubic feet per second. Median flow for this date is 109 cfs. The water temperature was 70 degrees earlier. That will drop soon.
Fishing is pretty good in the Park. The trout will be spooky due to the low water. Wear dark clothing that blends in with the forest. Try to look like a tree. Stay low and don't cast a shadow on the water if you can avoid it. Try to keep your fly line off the water as much as possible. Remember, fly lines cast a shadow too. Fish the choppy water in riffles and where they enter pools.
I would choose a terrestrial pattern like an ant or beetle for the dry fly. I would use a Green Weenie as a subsurface fly. Try pinching on a piece of #6 split shot and let the Weenie drift with the current deep into the runs and pockets. Keep a tight line so you can feel the strike. Set the hook slightly if you feel a tap. It might be a rock or it might be a fish. You can also use a strike indicator. Yellow Sally Stonefly patterns are working too. Try a Yellow Neversink Caddis. That is a very productive fly this time of year.
If you are fishing for smallmouth bass in the rivers, go early and late. It's tough fishing for smallies when the sun is on the water. When the sun is shining, concentrate on the shaded banks. A Stealth Bomber is working. Poppers are productive right now too. I tied some yellow Stealth Bombers and I'll try those Wednesday morning.
I suspect the lakes are still warm. They should start cooling off as the nights do the same thing.
I mentioned yesterday that we will be getting some Chota "Hippies" in today. We just bought a size run to look them over and set up a display. You can see them on the image below. We'll be ordering more after this first shipment comes in today. Since Chota is in Knoxville, we can place an order on one day and get it the next day. If you want to purchase a pair call us at 877-448-3474 (Toll Free) or 448-9459 local. Or, click on the Chota ad below and that will take you to the page in our online catalog. You can order them online. This is perfect timing. I think we are the first online dealer to stock these great looking hippers. I can't wait to try them on Wednesday. I'll let you know what I think.
You should be able to click "Buy" on the Chota website today. That transfers customers to our online catalog. We handle the online sales for Chota.
Get ready for better fishing on all fronts. There is something about September that moves the angler and that is only two weeks away. Many of us start thinking about hunting too when September rolls around. Before we know it the brown trout will be spawning. That gets anglers excited around here.
Have a great day and thank you for being here with us.
Byron Begley
August 15, 2011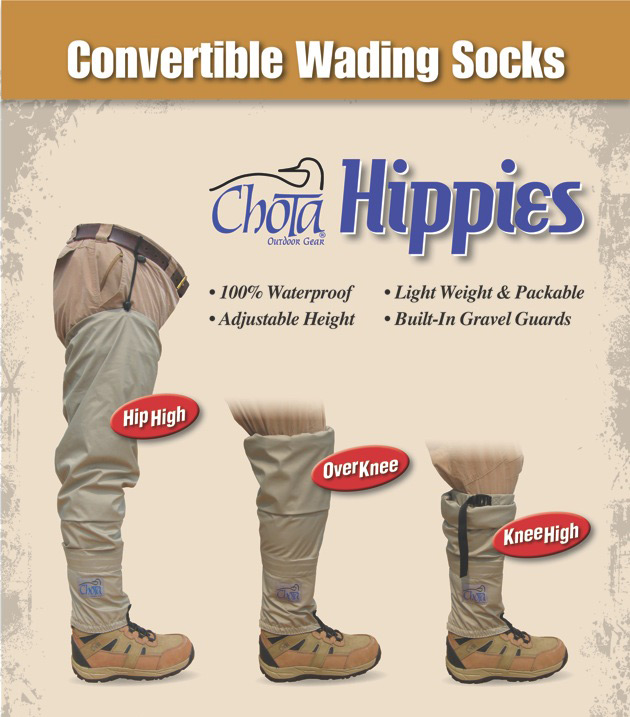 Respond to: Byron@LittleRiverOutfitters.com



FLY FISHING CLASSES
Our fly fishing classes will be offered from March to October 2011. To sign up just call the shop at 877-448-3474. You can read more on our website in the Schools Section. The fly fishing class schedule follows:


Saturday September 10 – Beginner Day One
Saturday September 24 – Beginner Day One
Sunday September 25 – Beginner Onstream Day Two
Saturday October 8 – Beginner Day One
Saturday October 22 – Beginner Day One
Sunday October 23 – Beginner Onstream Day Two
Respond to: byron@littleriveroutfitters.com