Townsend, Tennessee - Great Smoky Mountains National Park
Welcome to the Fishing Report. It is overcast and we are getting a few snow flurries in Townsend, Tennessee this morning. What a difference a day makes. The temperature is 34 degrees. Townsend is quiet. There was hardly any traffic on the streets when I drove to work. The Great Smoky Mountains are visible this morning and the larger mountains appear to be covered with snow. It's hard to tell because it is so dark outside but it looks like snow to me.
It rained all day yesterday and until after midnight. The airport reported record rain for this date, 2.11 inches compared to the highest recorded there of 1.37 inches in 1996. We got 1.95 inches at the shop and the Great Smoky Mountains Institute, just a few minutes away reported 2.73".
Little River is rolling. Last night the gauge peaked at a little over 7 feet. That equates to around 4,900 cubic feet per second. This morning the gauge is reading 5.25 feet or 2,680 cfs. Median flow for this date is 240 cfs. The highest flow recorded in 45 years on December 1st was 2,470 cfs in 1992. Today we set a new record. You can see the photo below I took at the swinging bridge this morning. I usually take the temperature standing on some very large boulders that are covered with water now. They are located in the riffle at the lower left of the picture. I was standing on the ramp in the photo taking the water temperature and a gush of water hit my shoes. Luckily the water did not go over the top of them.
This could not have happened at a worse time. The brown trout are pretty much finished spawning. I would imagine the redds will be dislodged and the eggs dispersed. I don't know that for sure. I'm no expert. But Jack and I were talking last night about the potential effect this rain might have on the spawn. It's not good that's for sure. And, maybe some of the browns have not spawned yet. Most people think they have.
Fishing will be tough today with a fly rod. Wading will be dangerous almost everywhere on this side of the Park and probably on the North Carolina side too. I would wait a couple of days. One of my good friends took this week off to fish. This is not starting out good for him. Fishing will be better for him in a couple of days. A lot of my friends who live here pull out their spinning rods when the water gets high. That way they can fish without wading much.
We finished November up 3.72% from the same month last year. Our internet shipments were up. Some other categories were up and some were down. But, our big performer last month was gift cards, up 92.22%. That's a trend. More people are buying gift cards. They are the perfect gift for a fly fisherman. It's hard to pick out a gift for one of us unless we tell the giver what we want. You can buy them here, online or call us at 877-448-3474. They can be redeemed online, at the shop or over the phone. They simplify gift giving.
Our gift cards don't expire. I had a customer redeem one that was two years old the other day. And, you can spend them a little at a time. Everything is run by computer. That's one reason we ask for your name at checkout. Our system keeps records of each sale. That can come in handy for the customer, especially if they loose everything in a disaster or theft. Or that information can be handy to find out what line was bought for a reel. We use that benefit often.
The Park Service weather stations have not been updated yet. You can check later by CLICKING HERE to see how much snow if any is on the ground in the higher elevations.
Have a great day and thank you for being here with us.
Byron Begley
December 1, 2010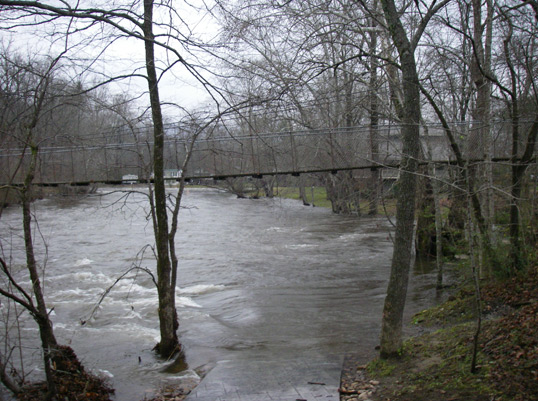 FLY TYING CLASSES
Our fly tying classes are starting Saturday November 20th. The first one is a beginner school. To sign up just call the shop at 877-448-3474. Daniel is posting the dates on our website today in the Schools Section. The fly tying class schedule follows:
Saturday November 20 – Beginner Fly Tying
Saturday December 4 – Intermediate Fly Tying
Saturday January 8 – Beginner Fly Tying
Saturday January 15 – Intermediate Fly Tying
Saturday January 22 – Advanced Fly Tying
Saturday February 5 – Beginner Fly Tying
Saturday February 19 – Intermediate Fly Tying
Saturday February 26 – Advanced Fly Tying
Respond to: byron@littleriveroutfitters.com