Townsend, Tennessee - Great Smoky Mountains National Park
Welcome to the Fishing Report. It is cold and snowing in Townsend, Tennessee. The snow started falling at daybreak. I can't see the Great Smoky Mountains today as we are in a whiteout situation. There was hardly any traffic on the streets when I drove to work. That will all change soon.
Little River looks good. I had to be careful getting down to the water to take the temperature. I usually walk down a ramp that was built for tubers. It was slick this morning. If you fell you would slide into the river on that ramp. No thanks! The water temperature was 43 degrees. Flow is currently 425 cubic feet per second. Normal for this date is 208 cfs.
Fishing was very good yesterday. Joe stopped by after fishing yesterday. He told Ethan he caught 18 browns or that's what I remember. I talked to a couple of guys from Cookeville, Tennessee. They had an excellent day too. One of them mentioned they had their fishing licenses check three times by three different park rangers. That tells me there was not much going on in the Park and the rangers had time to concentrate on fishermen. Fishing will probably be good today too. Though the water is cold the trout seem to be feeding. If the sun pops out that could make fishing tougher than it was yesterday. I would expect the post spawn brown to be hungry and catchable. But, those guys from Cookeville caught rainbows too yesterday.
The snow is not expected to accumulate much but it is going to be cold today through Wednesday. It looks like the snow is about over according to the radar. Highs will be in the 30's and lows in the teens for a few days.
Well, today is the big day. I bet they start getting ready soon. The Townsend Christmas Parade will be held today. It is a great event. It actually starts at our store. Port a johns will be placed at our store parking lot entrance. Then the floats will start coming in. Across the street the antique tractors will assemble. At the Visitors Center the horseback riders and 4 wheelers will line up. Bands will be at the Visitors Center too. Hundreds of pounds of candy have been stored at the Police Chief's house behind our store. There will be fire trucks, police cars and other emergency vehicles sounding off their sirens and other sound equipment. The Shriners will be driving around in their tiny vehicles. I can't wait.
Our highway through town will be closed down during the parade. Since they moved the starting point to our store it's kind of crazy around here. The police and firemen tell me they are sorry about hurting our business. I don't give that a thought. That doesn't matter. It's the Christmas Parade! Below are some photos I took of the parade last year.
Have a great day and thank you for being here with us.
Byron Begley
December 5, 2010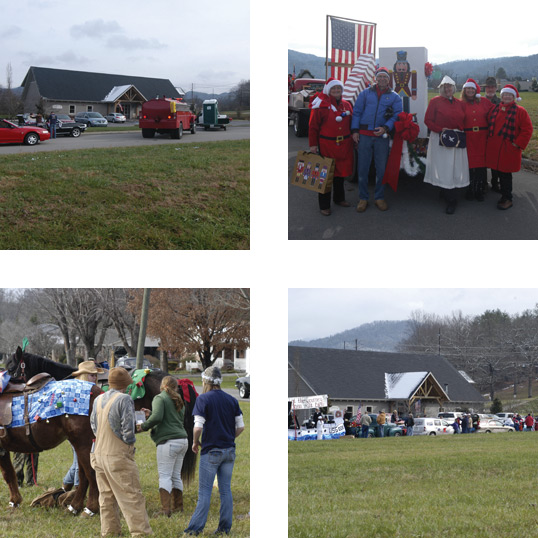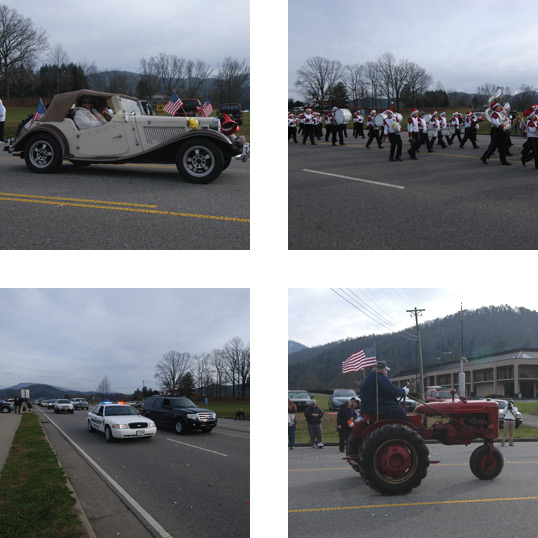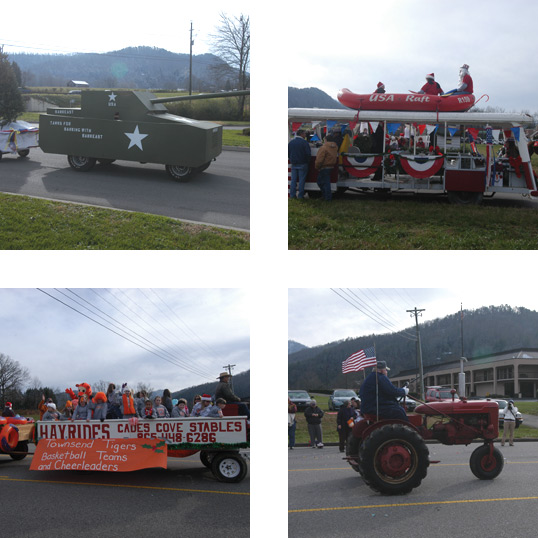 FLY TYING CLASSES
Our fly tying classes are starting Saturday November 20th. The first one is a beginner school. To sign up just call the shop at 877-448-3474. Daniel is posting the dates on our website today in the Schools Section. The fly tying class schedule follows:
Saturday November 20 – Beginner Fly Tying
Saturday December 4 – Intermediate Fly Tying
Saturday January 8 – Beginner Fly Tying
Saturday January 15 – Intermediate Fly Tying
Saturday January 22 – Advanced Fly Tying
Saturday February 5 – Beginner Fly Tying
Saturday February 19 – Intermediate Fly Tying
Saturday February 26 – Advanced Fly Tying
Respond to: byron@littleriveroutfitters.com