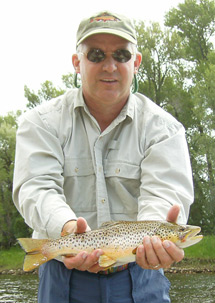 Privilege Fees and
Homeless Flies
by Don Winningham
Don loves to write about how he has developed as a fly fisherman. And he writes extremely well. Like all of us he has learned from others and we often find the help we need at fly shops. You walk in, ask some questions about the stream or river you have never fished and the people in the shop set you straight. So you buy some flies and go fishing. This is an interesting and well written story and all of us can put ourselves in his shoes if you travel and fly fish.

Read Don's Story Here

Troutfest 2009 was planned by a committee. And the committee did a lot of thinking out of the box. This was going to be a new event and it required new planning, new marketing and more volunteers than ever before. The new ideas paid off. And the new mistakes were identified so they could be corrected. Planning has begun for Troutfest 2010.


READ MORE HERE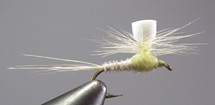 Tying the Parachute
Light Cahill
By Steve Yates
Steve is one of the best fly tyers we know. This pattern is working in the Smokies right now and this is a unique variation of not only a parachute fly but also of a Light Cahill. You will enjoy this article even if you don't tie flies.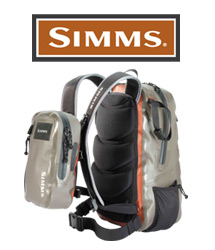 Simms Fishing Packs
See them HERE

Read Past Issues of the
Little River Journal
Here

Register to win a Simms Headwater Chestpack. To register use the link below. We must have your name, address and phone number. Your entry will be e-mailed. Only one entry per person. Contest deadline is June 28, 2009. Good Luck!
REGISTER HERE
Many companies and individuals donated to Troutfest. Most of our shop's manufacturers donated money and merchandise. Many other companies not in the fly fishing business donated. Fine art from area artists was given. In this issue of the Journal I will highlight two of our larger donors. There are two stories linked from here. Click on the company names below to read about each company.
ORVIS and TEMPLE FORK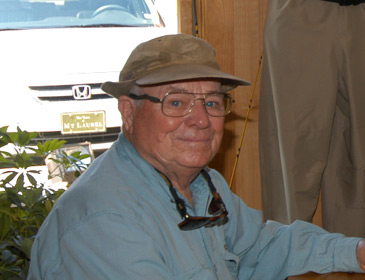 Nymphing Tactics for Big Trout
by Lefty Kreh
Lefty agrees we all love to catch trout on a dry fly. But, sometimes we have to go deeper with nymphs and even streamers. Big trout feed under the surface a lot more than on top. And larger imitations of the trout's food catch larger trout. This article addresses how and why to fish under the surface for large trout.
Read Lefty's Article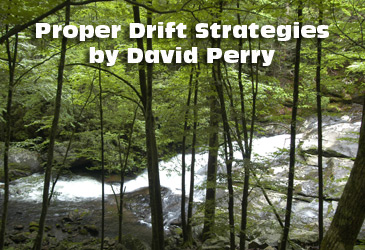 David Perry writes about learning to get a good drift and reading the water from an expert. The story begins while fishing the gorge on Lynn Camp Prong up to the Cascade shown here. His theory is essential to success, without this knowledge you will not catch trout. Mending line and learning to do it well is most important on streams like this one or anywhere else you fish. Understanding drag is also a requirement to success.
Read David's Article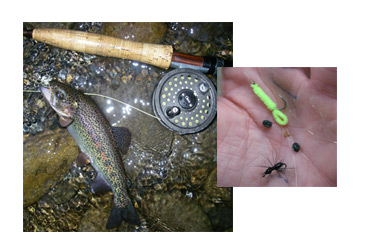 Candy Ants by David Knapp

It is time for terrestrials and David Knapp knows it. Sometimes we forget about ants, beetles and inchworm patterns. David reminds us that from now until the first freeze, trout feed heavily on terrestrials and often that is their primary food source. So make sure you have them in your box. They are working now in the Smokies.
Read The Story Here.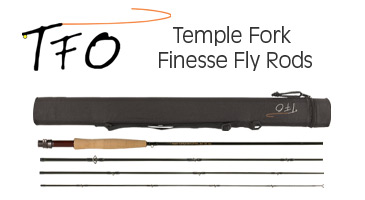 Temple Fork Finesse Fly Rod Review
HERE

The winner of the Fishpond Sagebrush Vest from our May 2009 giveaway is John Thompson from Port Orange, Florida. Contratulations John. You can see to the left that you can register to win a Simms Headwater Chest Pack. You have to register. It is not done for you automatically.

Thank you for subscribing to the Little River Journal and thanks to the writers who submit articles and photos.

The winner of the Bamboo for Brookies fly rod was Ted Atwood from Franklin, Tennessee. This rod was raffled as a fundraiser at Troutfest. The rod was made by Charlie Downs. Ted and his wife picked up the rod last week. He was a happy man.

Other News: Brook trout will be reintroduced into Lynn Camp Prong on or around June 8, 2009. This stream will remain closed to fishing for a few years until the brookies have an established and reproducing population.

Send comments to: byron@littleriveroutfitters.com