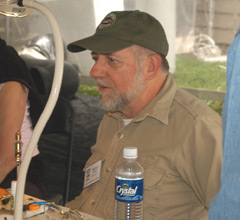 Walter Babb

Beginner, Intermediate &
Advanced
Trout Fly Tying Classes

Taught by Walter Babb
and Brian Courtney

Starting in November
Continuing Through February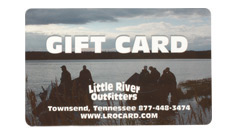 The Little River Outfitters
Gift Card

The Perfect Gift

Buy at the shop, online or over the phone
Redeem the same way.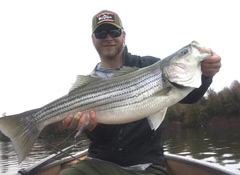 Free Fly Tying 101 Classes
With Dan Munger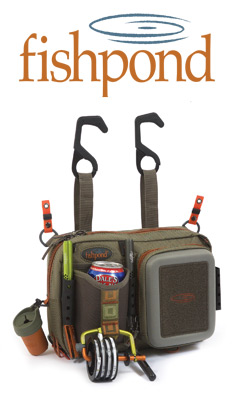 The New Fishpond
Drifty Boat Caddie

$99.95
Free Ground Shipping






Sale

New Winston Boron IIIX
8 1/2' 5 Weight
4-Piece

Regular Price $795
Sale Price $596
Only 1 in Stock to Sell

Call the shop at 865-448-9459
FREE GROUND SHIPPING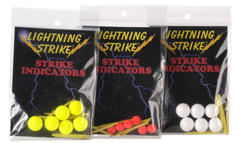 Strike Indicators
Great Selection

FREE GROUND SHIPPING






Copyright 2006-2015 Little River Outfitters, Inc.


Townsend, Tennessee - Fly Fishing in the Great Smoky Mountains, East Tennessee and Western North Carolina

If you don't see today's fishing report, please refresh your browser and empty your cache.

Welcome to the Fishing Report from the Great Smoky Mountains in Townsend, Tennessee. It is 4:36 am, the sky is bright due to the clear air and full moon and the temperature is 38.5 degrees. I could only see two lights from our house this morning, a distant neighbor's security lights at his house and barn. In the distance, all the way to Great Smoky Mountains National Park, I could not see one other light.

We don't have ambient light here, when we look out from our house. At night, if the air is clear, we just see stars in the sky, bright stars, and that's all. This morning, I saw the high peaks of mountains, because the moon is lighting the valley. What an amazing morning. There was absolutely no noise. I should have gone for a walk, without a flashlight.
Yesterday's high temperature occurred in Townsend at 2:45 pm. It was 70 degrees. Expect the same today and tomorrow. And listen to this, the lows are predicted to be between 46 and 52 degrees each night through Tuesday. This is Thanksgiving weekend! It is like Spring again.
Little River is flowing at 154 cubic feet per second (cfs) or 1.69 feet on the flow gauge. Median flow for this date is 198 cfs. The water temperature this morning is 47.1 degrees.
Fishing has to be good in the Smoky Mountains this weekend. The key factor is water temperature. We will experience Spring-like conditions in our streams, more so as the weekend progresses. You should plan to go fly fishing somewhere this weekend, if you live in the South. We may not have an opportunity like this for several months.
You may catch trout on nymphs or dry flies. Try either or both. Trout will be active. Though no rain is expected until Sunday, it is going to be cloudy today and tomorrow. The water temperature will continue to climb. Clouds and warmer water will be beneficial to the fly fisherman. It is hard to believe this is Thanksgiving weekend.
I've been off for two days and will be off again today. I did go to Townsend Wednesday and ran into someone from the KOA Campground. She said are very busy this holiday. A lot of people are camping in the developed campgrounds in town and at Cades Cove. This is perfect camping weather too. I saw plenty of traffic in town, more than you would expect just before the holiday.
We are busy at the shop too. Last year, this was a slow week. Not this year.
I got an e-mail from our store Wednesday. I was one of several thousand people who got the same one. They have a Black Friday Sale going on today. One thing I noticed was a 10% discount on gift cards, good only today. Think about that. You can buy fishing tackle and schools in advance, for gifts or for yourself, at 10% off. And, our gift cards do not expire. There are some other items on sale today too. You can also buy the gift cards online, at the discount, today only. You might want to go by the shop today.
I say "them" and "they" often these days when I refer to Little River Outfitters. Paula and I still own a big chunk of the company. We keep up with almost everything that goes on at the shop. The difference is, she and I don't work at the shop. Daniel, Dan and the staff run the business. I'm still a full time employee. I offer support and web services to the company. But, I do that from here. Daniel and Dan are in charge. They are doing a great job.
Paula and I spend every Thanksgiving and Christmas Eve with Pat and Jim, two of our closest friends. Yesterday and last night, we were with them at their home and farm. They will be here Christmas Eve.
Their home and farm have an incredible view of Chilhowee Mountain. After a super thanksgiving dinner, as darkness fell, we walked down to the fire pit area near the house. The fire felt good because there was a chill in the air. When the moon came up, the valley and mountains were lit up almost like it was daytime. It was a very special evening, at the end of a great day with great friends. It felt like we were camping. We talked about camping, a lot. I mean, we really talked about camping a lot.
I hope you enjoy this beautiful weekend like we will. Today, I'm going to clean the boathouse and get our boats and gear ready for Spring.
Have a great day and thank you for being here with us.
Byron Begley
November 27, 2015
Respond to byron@littleriveroutfitters.com

Lake Information and Tailwater Generation Schedules



Please enter your e-mail address in the box to the left to sign up for our e-newsletter. You will receive news about the shop, events, sale information, fishing info and more important information a fly angler would want to have.

You can opt out at any time. If you decide you don't want to receive our information just change your status or click at the bottom of an e-mail we send you in the "Remove" box.

We do not sell or give your e-mail address to anyone. And, we won't hound you to death with e-mails. You will just get a few per year. Thank You for supporting us.