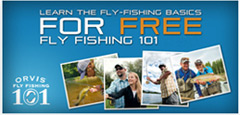 If you have considered learning to fly fish, here is a chance to get a FREE 2-hour introduction to Fly Fishing.

The FREE 101 Classes will be held at our School and Fly Shop, throughout the year. All you have to do is choose a date and call us at 865-448-9459 to make a reservation. You can learn more by clicking the links below.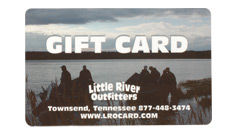 A Little River Outfitters Gift Card
Is the Perfect Gift

Buy Them in the Shop
Buy Them Online
Call 865-448-9459 to Order

Redeem the Same Way


Free Ground Shipping
In the Continental United States

Order Online or Call 865-448-9459

We can get you just about anything
Fly Fishing Related
Give us a call!
Summer Fly Tying Classes


Intermediate Fly Tying
Saturday August 8th

MORE INFO

Townsend, Tennessee - Fly Fishing in the Great Smoky Mountains, East Tennessee and Western North Carolina

If you don't see today's fishing report, refresh your browser.

Welcome to the Fishing Report from the Great Smoky Mountains. At 6:30 am, the temperature is 61.7 degrees. These cool evenings are awesome. Humidity has been on the low side for a couple of days. It's been hot, but you barely notice it.
It will continue to be hot and dry through Wednesday. Then, the chance for rain and cooler temperatures will arrive Thursday.
LITTLE RIVER
Little River if flowing at 86 cubic feet per second (cfs)or 1.41 feet on the flow gauge. Median flow for this date is 120 cfs. The water temperature is 69.4 degrees this morning.
FLY FISHING IN THE SMOKY MOUNTAINS
The story remains the same. The water temperatures are warm in the low elevations. For that reason, you should fish in the higher to very high elevations until this heat wave subsides.
Drive or hike to higher elevations streams where the water is cold. There, the trout will be hopefully willing and happy.
The water levels are low and will remain that way at least until mid-week. Stealth is essential to your success. Stay hidden from the trout. Fish the moving, choppy water, where the trout are hiding to avoid predators. By all means, get a good drift. Your fly should be moving at the same rate of speed as the current it is in.
Most reasonable fly patterns will work. I would use a beetle or Green Weenie, but you don't have to. Any yellow dry fly will produce. Most nymphs will work. Trout in these streams are looking for food right now. Food is scarce this time of year, unlike Spring when there are bugs everywhere.
TAILWATER TROUT
You have some wade fishing opportunities today on the Clinch and Holston Rivers. If TVA generates, using the schedule they have posted now, you should be able to work with it. Check the TVA website yourself, before going to these tailwaters to determine if you can squeeze in some time on the water, before it rises where you intend to fish.
LAKES, PONDS AND LOWLAND RIVERS
The advice I have remains the same. The sun will be shining bright today. It will be hot. Go early. Or, better yet, go late. Late afternoon, when the sun is off the water, on some areas, especially on west oriented banks, fish will move into the shaded water. Late, you may also find active fish in open water.
The lowland rivers are low. Fish the shaded banks. If you are floating some rivers, be prepared to drag you canoe or kayak at times.
FLEX COAT AND YETI COOLERS?
Years ago, we sold Flex Coat products, lots of it. We were supplying rod builders and fly tyers, who used Flex Coat epoxy for many uses, including coating poppers and making saltwater flies. We sold the Flex Coat turners, for drying flies and rods, as the epoxy cured. At one time, we were considered a distributor, with better discounts, based on our sales volume.
The owner of Flex Coat is Roger Seiders. I talked to him on the phone fairly often and I really liked the guy. I was attending a fly fishing dealer show, probably in 2006 or earlier. I think the show was held in Salt Lake, Utah. I stopped by the Flex Coat booth to talk to Roger.
Stacked next to Roger were three Yeti coolers. I thought that was odd. First, I had never seen one. And, why would coolers be displayed in the Flex Coat booth? Roger told me his sons, started a new business manufacturing coolers. He said he built a building for them, next to the Flex Coat manufacturing plant in Austin. Roger told me they constructed one building, and had to immediately expand, due to the rapidly growing cooler business. Roger was showing his son's coolers to people who visited his booth, hoping to help them build their business. He was being a good dad.
The rest is history. Roger's sons, Roy and Ryan partnered and built the company to what it is today. Ryan and Roy evidently sold the business to Cortec, a New York based private equity firm in 2012. They both still run the business.
HOW BIG IS THE FLY FISHING INDUSTRY?
It is small. So small in fact, I have met most of the owners or sales managers of our manufacturing companies and know some of them very well. We are small, but we know them, and they know all about us. Many of our suppliers are very small. Sometimes, when we call to discuss an order with a company, the owner or sales manager answers the phone.
The most recent numbers I have, published in 2012, indicate small to medium fly fishing dealers, sold $748 million worth of goods annually, not including big box stores. According to the American Fly Fishing Trade Association (AFFTA), traditional brick and mortar dealers accounted for 83.3% of the total.
The same report indicates there were 3.83 million fly fishing anglers in the United States at that time, as estimated by U.S. Fish and Wildlife. At the time, the population in the United States was a little over 300 million people. So, approximately 1.3% of the population in America, participate in the sport of fly fishing. That is small.
When have you seen an Orvis or Sage ad on CNN or Fox News?
Have a great day and thank you for being here with us.
Byron Begley
August 2, 2015
Respond to byron@littleriveroutfitters.com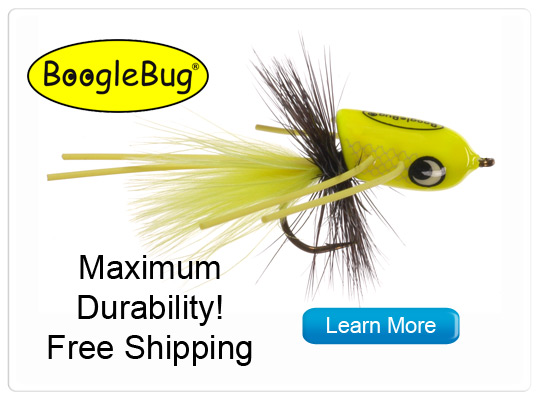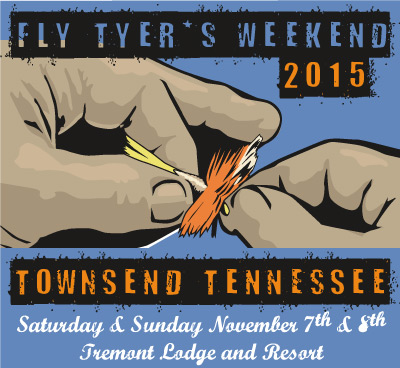 Fly Tyers Weekend will return Saturday and Sunday
November 7th & 8th, 2015
THE EVENT IS FREE AND IT'S GOING TO BE BIG
Brought to you by
Southeastern Council of the Fly Fishing Federation
Tremont Lodge and Resort and Little River Outfitters

MORE INFO CLICK HERE

These pages are under construction but you will get the idea.



Please enter your e-mail address in the box to the left to sign up for our e-newsletter. You will receive news about the shop, Troutfest, sale information, fishing info and more important information a fly angler would want to have.

You can opt out at any time. If you decide you don't want to receive our information just change your status or click at the bottom of an e-mail we send you in the "Remove" box.

We do not sell or give your e-mail address to anyone. And, we won't hound you to death with e-mails. You will just get a few per year. Thank You for supporting us.